BE KIND, REWIND: 12 Throwback Movies and TV Shows We Don't Mind Watching Over and Over
This summer, get HOOQed on movies and TV with Globe.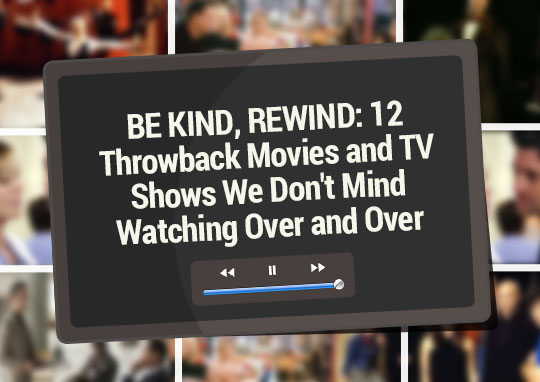 So, maybe you're low on funds, having spent a good chunk of it on, say, partying non-stop at Laboracay. Don't fret; you don't have to have those nganga moments after all. The fun isn't over. How about a staycation at home where, in the comfort of your bed, you can re-watch your favorite movies or TV series and discover new faves this #ThrowbackThursday? Even when you're bored out of your mind while on line at the MRT or during your lunch hour, you can entertain yourself silly by losing yourself in the escape that only an engaging flick or show can provide.
Here are 12 must-watch movies and TV shows to reacquaint yourselves with:
MOVIES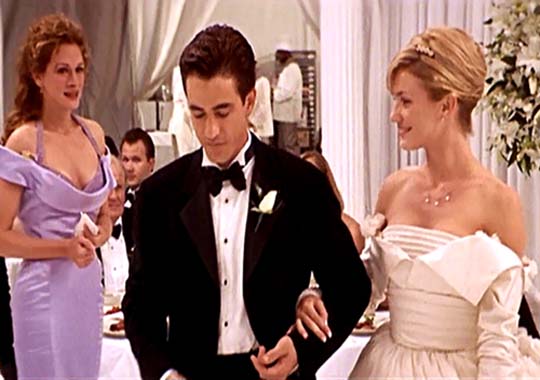 ADVERTISEMENT - CONTINUE READING BELOW
Source: theskinnystiletto.com
1. My Best Friend's Wedding
Possibly the most perfect romcom ever made starring America's sweetheart, Julia Roberts, as a woman madly in love and scheming to win her bestie back from the wide-eyed bride, played by Cameron Diaz. Julia's the maid of honor, by the way.
Watch it while: Crushing on that workmate you can't have over your lunch hour. #EatFeelingsAway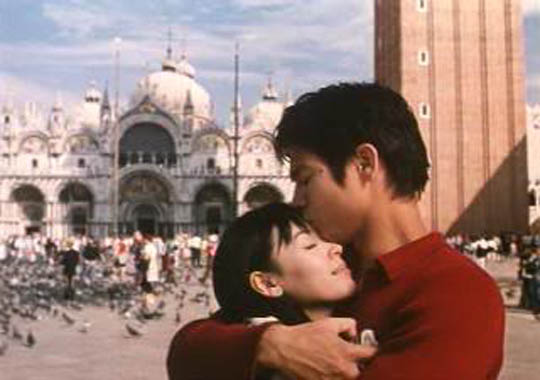 Source: yoshke.com
2. Milan
"Mahal mo ba ako dahil kailangan mo ako? O kailangan mo ako kaya mahal mo ako?" Is that a tear in your eye? Claudine Barretto and Piolo Pascual star as OFWs in beautiful Milan, Italy who fall in love amidst family obligations and even a TNT (tago nang tago) status.
Watch it while: You comfort all your #feels with ice cream while hearing those #Hugot lines.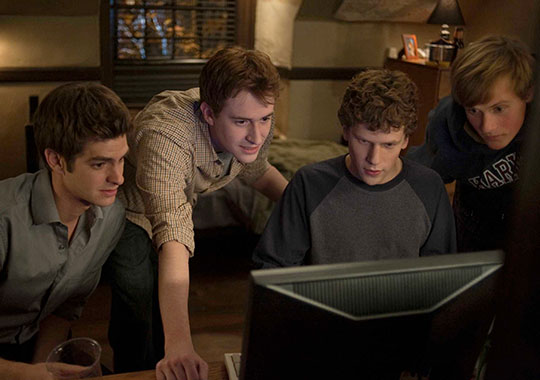 ADVERTISEMENT - CONTINUE READING BELOW
Source: wallpapers111.com
3. The Social Network
Ever wondered about the beginnings of the social media phenomenon? Here's the Hollywood version of Facebook's origins (hint: it started as a jilted nerd's web project). Pro-tip: Look out for Fifty Shades of Grey's Dakota Johnson who plays the love interest of Justin Timberlake!
Watch it while: Stalking your ex on FB on your mobile, of course!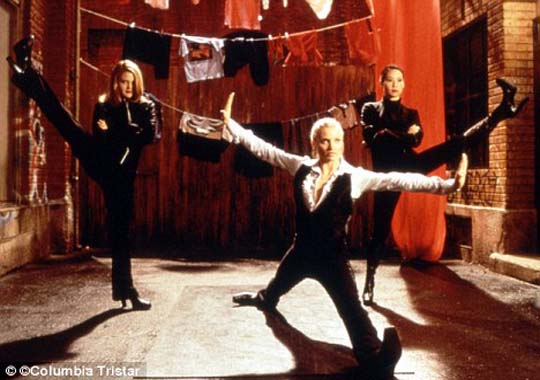 Source: dailymailuk.co.uk
4. Charlie's Angels
A heady mix of action and comedy is the potent formula of this Hollywood reboot of the famous '70s television show. And all three angels stand out, each bringing their own brand of charisma to the table while kicking major ass in the process.
Watch it while: Cooling down after a hot workout.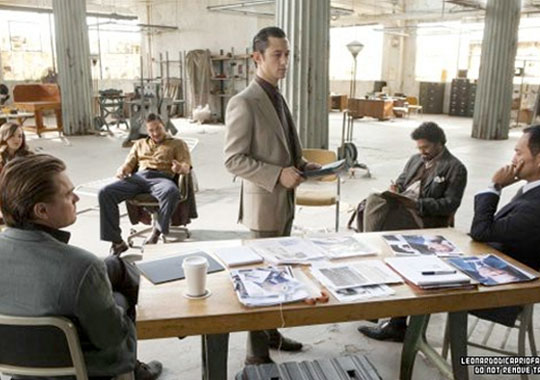 ADVERTISEMENT - CONTINUE READING BELOW
Source: fanpop.com
5. Inception
Remember when your mind was blown about that movie about a dream within a dream within a dream? Was it all a dream? Well, it wasn't. It was an awesome piece of cinema history from director Christopher Nolan himself.
Watch it while: Thinking of creative ways to maximize your summer.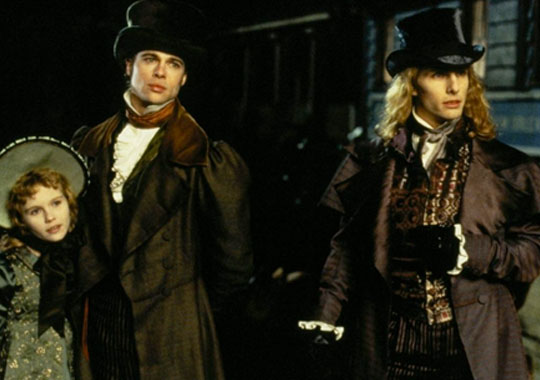 Source: vamped.org
6. Interview With The Vampire
Move over Rob Pattinson and Ian Somerhalder. Tom Cruise and Brad Pitt are the original broody vampires who stole women's hearts (and drank their blood too). It also features a young Kirsten Dunst's having her first onscreen kiss ever…with Brad Pitt. A lot of women were jealous.
Watch it while: Curled up in bed late at night, trying to forget that vampires don't really exist.
TV SHOWS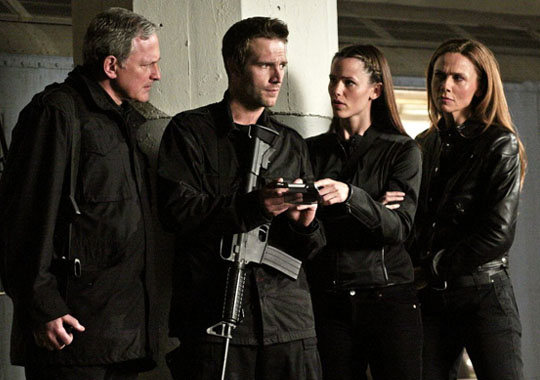 ADVERTISEMENT - CONTINUE READING BELOW
Source: fanpop.com
7. Alias
Here's the premise of this TV hit: Jennifer Garner is a CIA spy. But really, she works for their black ops division, SD-6. But really, really, it's being controlled by the baddies. And so she has to dismantle it from the inside. Binge watch!
Watch it while: Searching for a new job online on the sly to get out of your boring one.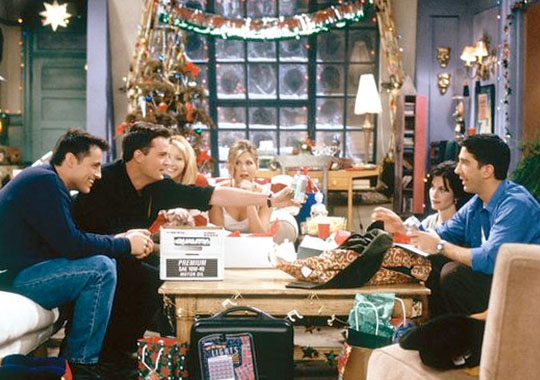 Source: mirror.co.uk
8. Friends
"So no one told you life is gonna be this way…" *clapclapclap* Ross, Rachel, Monica, Chandler, Phoebe, and Joey are New Yorkers who hang out at café Central Perk and get entangled in each others' lives as they navigate through hilarious situations. Bet you've got a fave Friend and episode that you can't help but keep on replaying in your head.
Watch it while: At a reunion at one of your college friend's house over drinks.
ADVERTISEMENT - CONTINUE READING BELOW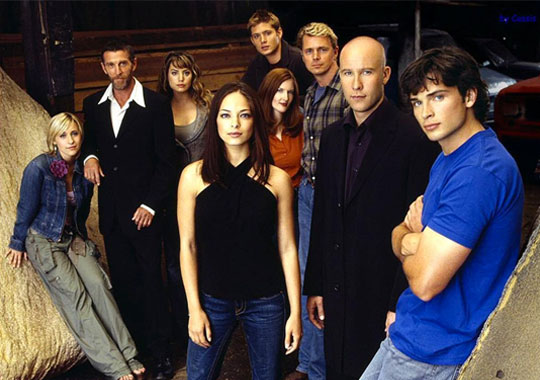 Source: smallvilleph.com
9. Smallville
This is Tom Welling's breakout role. The former model is perfect as a young Clark Kent in Smallville, Kansas, pining for the affections of his first love, Lana Lang (Kristin Kreuk). Trouble is: Lana wears a necklace with Kryptonite on it. This series spawned other "origin" TV shows we have now, such as "Arrow", "Gotham", and "The Flash".
Watch it while: Waiting for the new seasons of your other superhero shows to air again.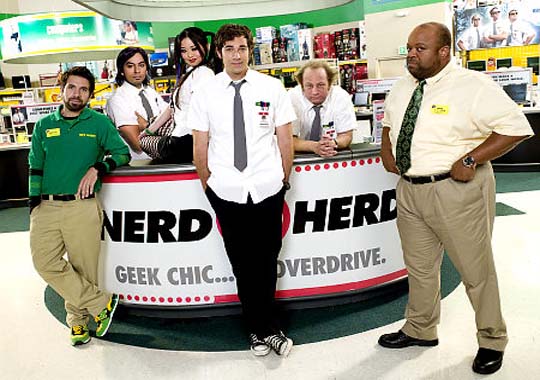 ADVERTISEMENT - CONTINUE READING BELOW
Source: captaincomics.ning.com
10. Chuck
Zachary Levi is Chuck Bartowski, a nerd tech support guy at a Buy More who turns into a super spy by accident. We'll buy it! Filled with pop culture references, action, romance, and the welcome badassery of Yvonne Strahovski as Agent Sarah Walker, you'll always come back for a new episode to know what shenanigans Chuck will be up to next.
Watch it while: Channeling your inner-nerd.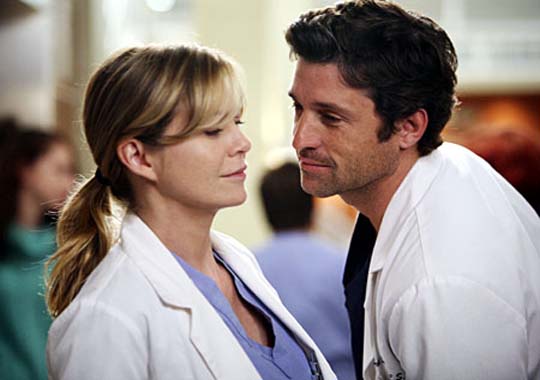 Source: fanforum.com
11. Grey's Anatomy
Talk about an image reinvention. Who knew scrawny, geeky '80s matinee idol Patrick Dempsey would turn into the heartthrob that is McDreamy?! He shed his Can't Buy Me Love ordinariness into hotness in this series. You'd agree when Meredith Grey bared her soul and asked him to "Pick me. Choose me. Love me." Yes, doctors have personal lives too.
ADVERTISEMENT - CONTINUE READING BELOW
Watch it while: Trying to figure out how to confess your true feelings to someone you're in love with. You can do it!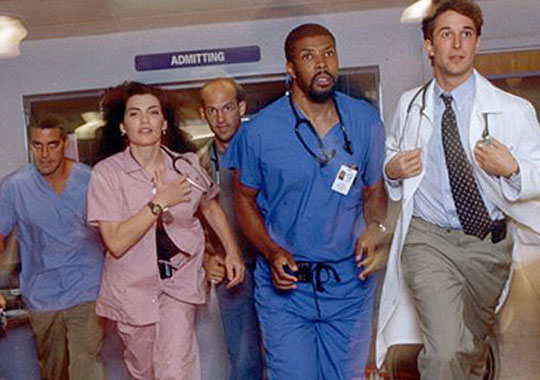 Source: theguardian.com
12. E.R.
Before becoming modern-day Hollywood royalty and standard silverfox, George Clooney was E.R. doctor Doug Ross in love with his troubled girlfriend nurse, Carol (Juliana Margulies).
Watch it while: Pondering a career as a medical professional.
Where to get your movies and TV show fix? Get HOOQ!
With Globe and HOOQ, you can watch thousands of movies and TV series on your mobile devices wherever,whenever. There are lots of ways to get HOOQ if you're on Globe: Mobile and Tattoo On-the-Go customers can get it for FREE when registered to GoSURF299 and up. For those who want to access HOOQ via the app, you can also subscribe to HOOQ 199 for the 30-day access. For big screen users (laptops, desktops, tablets), subscribe to Tattoo Home's new consumable broadband plans which comes with free access to HOOQ starting at Plan 1299. Keep the summer fun going with Globe and HOOQ.
ADVERTISEMENT - CONTINUE READING BELOW
To register to HOOQ on your Globe mobile phone, text HOOQ199 to 8888 or dial *143# and choose HOOQ. To know more about the offers, visit www.globe.com.ph/HOOQ
Load More Stories