10 Songs for the Sizzling Summer Weather
Let Nelly, Alicia Keys, Sandwich, and more put into words how you really feel about the cuss-worthy heat.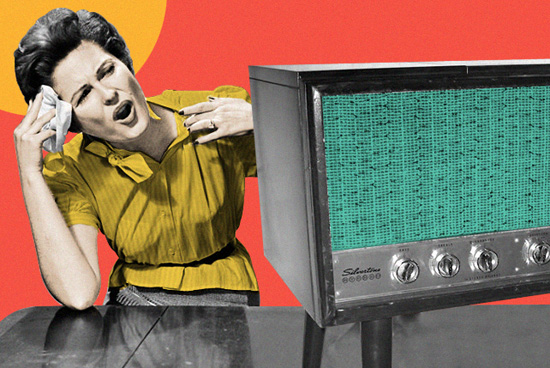 (SPOT.ph) Even the most prim and proper can start cussing in this ridiculous summer heat. It's brutal and worthy of the most unbecoming expletives you can think of—that is, if you can even manage to think.
And so for this playlist, we let the artists speak, or rather, sing for us. We've put together tracks that capture our most passionate feelings about this outrageous heat. And while there are obviously other meanings to these songs, we've put some of their best lines in the context of this merciless weather. The next time you're at a loss for words to describe this inferno we call summer, turn to these sizzling ditties.
ADVERTISEMENT - CONTINUE READING BELOW
Also read:
10 People We Believe are Responsible for the Hot Weather
20 Thoughts You've Had Because It's So Damn Hot
"Hot in Herre" by Nelly
Hot lyrics: "It's getting hot in here (so hot), so take off all your clothes."
The song is nostalgic and spot-on. This hip-hop anthem by Nelly sure reminds us of our (flirty) party days back in 2002, but at the same time articulates just how crazy hot it is nowadays that we're seriously considering shedding all articles of clothing.
"Sobrang Init" by Kamikazee
Hot lyric: "Syet sobrang init! Abot singit!"
A tad tacky but totally on point, Kamikazee. The heat has gone berserk, and it's wreaking havoc even in our most hidden, er, parts.
"Burn" by Tina Arena
Hot lyric: "I want you to burn, burn for me baby, like a candle in my night."
In case you haven't noticed, Mother Nature is pretty pissed. If she were the sassy type, she'd probably deliver the above lyrics, with matching Z snaps, as her message to all of us.
ADVERTISEMENT - CONTINUE READING BELOW
"Girl on Fire" by Alicia Keys
Hot lyric: "This girl is on fire. She's walking on fire."
Hang in there, girl. You may be sweating like a pig, with your makeup melting off your face, but you're above this insane heat. Channel fighter Alicia Keys and believe: You will endure!
"Eto na ang Summer" by Callalily
Hot lyric: "Ang init! 'Di mapakali. Ang init! Ano bang pwedeng gawin?"
Off-the-chart temps can drive anyone nuts. There's no better solution than to be an escapist. Leave town and try any of Callalily's suggestions: hiking, camping, swimming, or surfing.
"When a Fire Starts to Burn" by Disclosure
Hot lyric: "When a fire starts to burn, right, and it starts to spread, she gonna bring that attitude home."
The unforgiving summer temperatures can send our tempers rising, too. While it's a challenge not to throw a bitch fit, we say it's still best to manage that attitude.
ADVERTISEMENT - CONTINUE READING BELOW
"Sweat (A la la la la long)" by Inner Circle
Hot lyric: "Girl I want to make you sweat, sweat till you can't sweat no more."
Sexual innuendo aside, the intense summer heat can really dry us out. And though it gets so bad that we'd rather curl into a little ball and cry than do anything else, there'd be no tears left for us to shed.
"Sunburn" by Sandwich
Hot lyric: "I just wanna be on the beach. I need to get away from the city."
It sucks to be the one left behind when the weather obviously calls for a beach trip. But at least the guys of Sandwich totally get you.
"Cruel Summer" by Bananarama
Hot lyric: "Hot summer streets and the pavements are burning."
We totally agree; it is a cruel summer indeed. Pair the heat with your S.O. and friends heading out of town without you, and summer becomes doubly tragic.
ADVERTISEMENT - CONTINUE READING BELOW
"Burn" by Usher
Hot lyric: "Let it burn. Let it burn. Gotta let it burn."
It's like the sun wants to literally set us all on fire, and these lyrics are its spell. If it helps, just take a trip down memory lane and revisit this sexy music video from 2004 for a bit of distraction.
Recommended Videos
Load More Stories