MOVIE REVIEW: Spy
This might just be the funniest comedy of the year.
(SPOT.ph) Let us get the most important thing out of the way first: Spy is the funniest action movie you'll ever see this year. We dare you to name another film in the next six months that will parry the same amount of relentlessness humor and high-octane action than this pinnacle of the action-comedy genre. Seriously, we haven't had as many laughs since The Hangover (2009).
Expanding her acting repertoire and shedding her supporting and co-headlining skins, Melissa McCarthy (Bridesmaids, The Heat) shows us how to be a textbook action hero while making us laugh out loud. And with writer-director Paul Feig (Bridesmaids, The Heat) guiding the marquee-worthy ensemble cast through the most hilarious spoofing of the espionage-thriller genre, Spy detonates with a sure-fire home-hitter for the ages.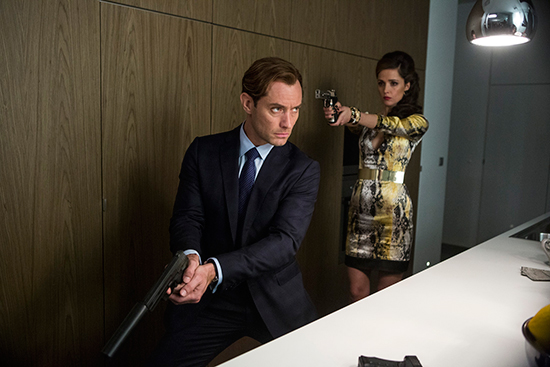 ADVERTISEMENT - CONTINUE READING BELOW
A Legit Spy Thriller
Spy follows the misadventures of one CIA desk analyst named Susan Cooper (McCarthy), an overweight 40-something. When her field agent partner (and long-time crush) Bradley Fine (Jude Law) goes missing, Cooper (who has no field experience) ironically becomes the best candidate to gather intel and ultimately upend a possible terrorist attack. With the help of a fellow inexperienced analyst and best friend Nancy (the awkwardly hilarious Miranda Hart), Cooper goes on a classified undercover mission to, as they say, capture the bad guys and save the world.
There is seamlessness in Feig's tight-rope balancing act between the comedy elements and action sequences. If you are a fan of the ballerina-like gun battles of John Woo and the gut-wrenching car chases of Steve McQueen, Spy will definitely fit right in your territory. The bloody scenes and vivid gore might stretch the boundaries of the genre it is trying to poke fun of, but Feig's sharp cuts and rhythmic editing never lets these elements get in the way of the humor.
ADVERTISEMENT - CONTINUE READING BELOW
In the end, however, the true gem of this film is how Feig manages to keep the seriousness of the cat-and-mouse spy theme with enough genre legitimacy to keep us engaged and guessing who is double-crossing who.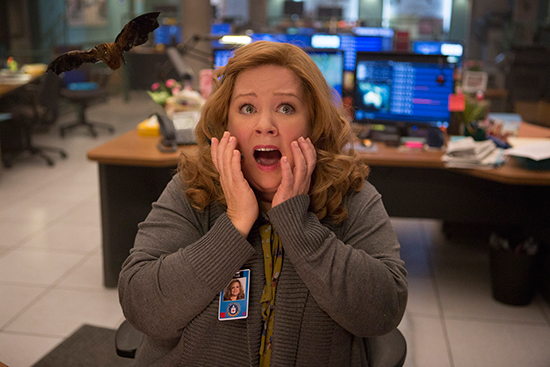 McCarthy Shows Us How It's Done
If the late great Chris Farley ever gets reincarnated and gifted with a sharper tongue, then the outcome would be Melissa McCarthy. In an industry where curves are mostly favored over substance, the best way for a wannabe A-list star with minimal "physical" assets is to either have a gimmick (i.e. Rebel Wilson) or go straight arthouse (i.e. Mo'Nique). What McCarthy achieves in this film is not only remarkable—it's heroic. She uses her assets perfectly to mesh with the script and pushes the meaning of "erudite acting" to further regions.
ADVERTISEMENT - CONTINUE READING BELOW
And like a lamppost gleaming over a busy street, McCarthy's shining performance allows the supporting cast the chance to do the same. Jason Statham surprises us with his underrated comedic talents as he portrays a rival CIA agent that exudes the same appeal of a Guy Ritchie character suffering from roid rage. The rest of the cast, which includes Allison Janney and Rose Byrne, benefits from the shoulders of the film's main heroine and Feig's unparalleled one-liners.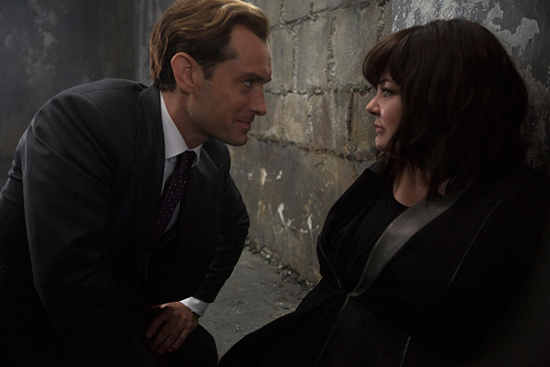 ADVERTISEMENT - CONTINUE READING BELOW
Comedy with a Punch
If comedy could be described as a sport, it would be boxing. In the ring, if a fighter successfully marries the elements of misdirection and timing it can provide a massive opening for a crippling blow. A good comedy can lead the audience to a certain direction and time them well for an explosive gag that can leave them flat-lined with laughter.
That said, Fieg's Spy is a swarming aggressor that throws punches in bunches—and from all angles. Not everything will hit cleanly, but with enough attacks it will overwhelm you with laughter and heart-stopping action. And once that killing blow finds its target—it will surely be a knockout.
RATING: 5 out of 5 spots
Spy opens in cinemas nationwide on May 21.
Recommended Videos
Load More Stories