10 Favorite Moments From Forevermore
Scenes that will have even the most casual viewer swooning.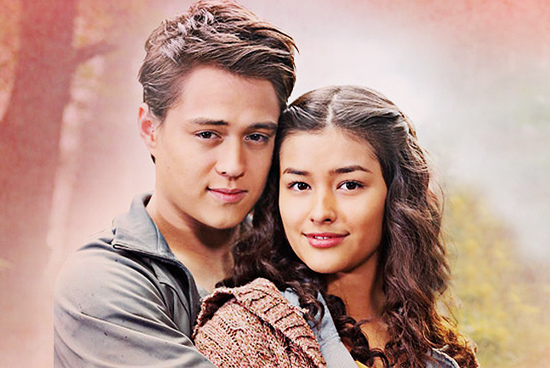 (SPOT.ph) As they say, all good things must come to an end—even Forevermore. Since premiering in October last year, audiences have avidly watched the love story of Xander (Enrique Gil) and Agnes (Liza Soberano) unfold. As the series comes to a close, we look back at some of the many moments that had viewers swooning.
ADVERTISEMENT - CONTINUE READING BELOW
Agnes and Xander get touchy
Nothing prompts da moves and hearts racing like a dance number. In this case, it's Agnes and Xander practicing for a contest. Throw in hand-holding, lots of eye contact, and the show's theme song playing in the background, and you've got yourself a kilig-fest.
The slow dance
What's cuter than the scene above? How about Xander asking Agnes for a romantic slow dance at a fancy party? A hesitant Agnes admits she was clueless, but he assures her, "Pikit ka lang. Ako na ang bahala sa 'yo." Cue the longing gazes.
The twin strawberries
Agnes believes that twin strawberries have the power to unite the hearts of those who eat them. In the scene, she eats half of a twin strawberry without realizing that Xander has already eaten the other half. She later admits developing feelings for him in front of the La Presa community.
ADVERTISEMENT - CONTINUE READING BELOW
Xander confesses his feelings
Whether you want to admit it or not, we've all been there. You know, that awkward place between trying to be friends and having feelings for said friend. After a heated argument, Xander makes a surprising confession that he is starting to have feelings for Agnes. We quote, "Kaya siguro mas okay na 'to, na andiyan ka pero parang wala lang, 'cause I don't want to fall in love with you."
"Yes, Agnes"
Xander is honored with a key to the city after rescuing Agnes and another woman from debris following an earthquake. When asked to give a speech, Xander takes the opportunity to announce that he is in love with Agnes. "I never expected to fall in love with you, the same way na hindi ko sinadyang bumagsak sa trak ng strawberry ninyo," he says. "Yes, Agnes, mahal na kita."
Agnes finally says "yes" to Xander
ADVERTISEMENT - CONTINUE READING BELOW
...in front of everyone. By the way, his reaction? Priceless.
Xander and Agnes talk about the future
It's tough to think about the future. Sometimes, it's even tougher to think about the future with someone else. Then again, that probably doesn't hold true for Xander, who promises Agnes, "Ano man ang mangyari, whatever path I take, I will always choose a life na kasama kita."
Xander asks Agnes out on a date
Although Xander and Agnes seem to be partial to grand gestures, their first date—or rather, the road to their first date is surprisingly simple. Sometimes, cute banter is more than enough to make viewers swoon.
The promise ring
Nothing says young love like a promise ring...and a heartfelt speech of love.
Xander sees Agnes again after two years
It's not an epic love story if there aren't plenty of things trying to keep them apart. Two years after Xander abruptly breaks it off with Agnes, he sees her again from a distance. Sparks naturally fly.
ADVERTISEMENT - CONTINUE READING BELOW
Recommended Videos
Load More Stories