May Forever Ba? Enrique Gil and Liza Soberano hint at how Forevermore ends
The telenovela is coming to a close tonight!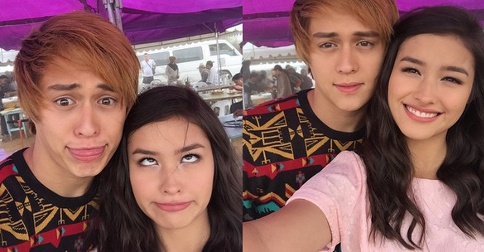 Photo via Liza Soberano's Instagram account
(SPOT.ph) And just like that, it's Friday and Forevermore is coming to a close. Eager fans continue to speculate how the series will end, especially after a new character (Erich Gonzalez) was just introduced, spurring an intense love triangle.
And so we ask: May forever nga ba? Stars Enrique Gil and Liza Soberano dropped a few hints.
ADVERTISEMENT - CONTINUE READING BELOW
"Depende sa tao 'yan eh. Depende sa puso ng tao, kung para sa kanila may forever. Kung 'yong iba sinasabi, 'hindi totoo 'yong forever.' Baka sa inyo, but for others, it's possible," said Enrique.
Are you saying it's a yes?
"Makikita nila kung totoo bang may forever or not. Like [Enrique] said, it depends on the person you are supposed to make your own forever," added Liza. "Kay Xander and Agnes, Agnes did something wrong and we're going to see how she's going to try to win him back."
So that means...a no that is also kind of a yes?
Either way, we've got our fingers crossed. If things somehow don't work out between Xander and Agnes, we will always have these kilig moments...or the post-rain cuddling scene from Thursday night's episode (above).
Also read: 10 Favorite Moments From Forevermore
Load More Stories