7 Movies We Can't Wait to Watch This June
New month, new movies to see!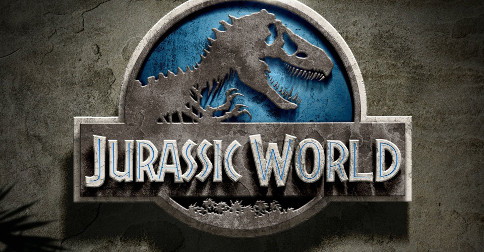 (SPOT.ph) And just like that, we're halfway through the year. Whether you're into blockbuster action or spine-tingling horror, mark your calendars for these movie release dates.
The Voices
Release date: June 3
This black comedy revolves around Jerry (Ryan Reynolds), a seemingly average guy trying to succeed in his new job. Things take a sudden turn when he meets a woman named Fiona (Gemma Arterton). When he tells his pets about her, they surprisingly answer, the first of a series of bizarre and twisted events.
ADVERTISEMENT - CONTINUE READING BELOW
Insidious: Chapter 3
Release date: June 5
The third installment of this horror franchise is a prequel to the first two films. A gifted psychic (Lin Shaye) reluctantly agrees to use her abilities to help Quinn (Stefanie Scott) who has been targeted by a supernatural entity.
Entourage
Release date: June 10
They're back, and better than ever. Set after the end of the HBO series of the same name, Vince Chase (Adrian Grenier), together with his team, are back in business to make a new movie. Catch dozens of real-life celebrity cameos, including Mark Wahlberg, MMA figher Ronda Rousey, Jessica Alba, Pharrell, and Liam Neeson.
Jurassic World
Release date: June 10
22 years after the events of 1993's Jurassic Park, Isla Nubar now features a fully functioning dinosaur theme park called Jurassic World. Things go very, very bad when a genetically engineered Indominus Rex and other dinosaurs go on a rampage, endangering the lives of visitors trapped within the park. The film stars Chris Pratt and Bryce Dallas Howard.
ADVERTISEMENT - CONTINUE READING BELOW
Aloha
Release date: June 17
This romantic comedy stars Bradley Cooper as a military defense contractor assigned to Hawaii. It is here where he reconnects with a long-time love (Rachel McAdams) and unexpectedly falls for an Air Force pilot (Emma Stone).
Poltergeist
Release date: June 24
The remake of the 1982 classic stars Sam Rockwell and Rosemarie Dewitt as a couple looking to buy a new house with their children. The family must come together to rescue their youngest daughter after the house's apparitions take her captive.
Max
Release date: June 25
A highly trained service dog named Max that assisted the U.S. Marines in Afghanistan returns home after his handler, Kyle, suddenly dies in combat. Max is adopted by his handler's family, and may just be the key to unraveling the reason behind Kyle's death.
Recommended Videos
Load More Stories