10 Pinoy Bands We Miss
From the '80s to this very day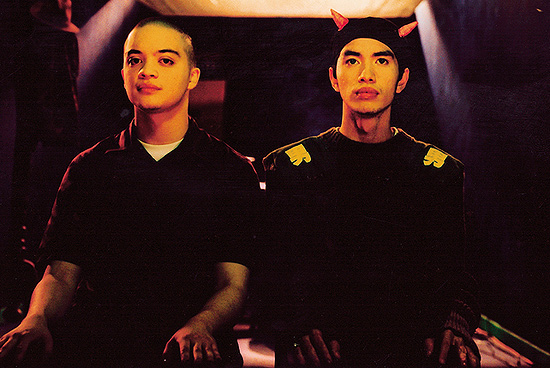 (SPOT.ph) The music landscape is always changing and the local music scene is no exception. We've bid farewell to some, said hello to a couple of new ones. We also got the rare and glorious chance to see old favorites reunite and try something new. (We're looking at you, Eraserheads.) We can't help but feel the same way about a couple of other bands...even if some of them literally just disbanded. Although you can still catch some of them around the metro, admit it: You really, really miss hearing new music from them. We know we do.
Whose music do you miss? Share it in the comments section below!
Rivermaya
Last time we heard from them...was their full-length studio album, Panatang Makabanda in 2013. This prolific band has had more than its fair share of lineup changes. Some of the names you might be familiar with include Rico Blanco, Bamboo Mañalac, Perf de Castro, Nathan Azarcon, and Mark Escueta. New album and music aside, they still actively play gigs around the metro and beyond.
ADVERTISEMENT - CONTINUE READING BELOW
Urbandub
Last time we heard from them...was their 2013 studio album, Esoteric. After 15 years, six studio albums, and several changes to their lineup, the original members of Urbandub announced that they were disbanding. Sadly, it wasn't an April Fool's joke. Even if they just held their last concert together, we already miss their music (old or new).
South Border
Last time we heard from them...we were still jamming to hits from their 2004 studio album, Episode III. Since getting together in the late '90s, South Border now only has one original member in the form of Jay Durias, with a record number of 13 members leaving (including vocalists Luke Mejares, Duncan Ramos, and Vince Alaras). Although it's been a while since we heard new material, the band still actively performs gigs in different bars like 19 East and 12 Monkeys.
Sugarfree
Last time we heard from them...was through their last album, Mornings and Airports in 2009. They disbanded in 2011, with frontman Ebe Dancel pursuing a solo career. You can catch him perform with his bandmates in gigs around the metro. By the way, he's also singing the theme song of the upcoming historical biopic, Heneral Luna.
Orange and Lemons
Last time we heard from them...was their third and last album, Moonlane Gardens back in 2007. You might remember songs like "Hanggang Kailan (Umuwi Ka Na Baby)" and "Pinoy Ako." They were also well-known for their covers of classic tracks like the APO song "Yakap sa Dilim," and "Blue Moon," the theme song from the 2006 film of the same name. They disbanded (reportedly due to differences) in 2007, giving birth to two separate bands, Kenyo and The Camerawalls.
ADVERTISEMENT - CONTINUE READING BELOW
Brownman Revival
Last time we heard from them...fans were grooving to 2010's studio album, Eto Pa! Since forming in 1994, Brownman Revival has more or less retained their lineup and their vibrant reggae sound. They're still pretty active performers around the country, and they reportedly just released a CD entitled New Arrival (although we have yet to hear a new track).
APO Hiking Society
Last time we heard from them...was their 2009 album, Jim, Danny & Boboy...The APO. After 40 years of timeless studio albums, live albums, collaborations, and compilation albums, the trio disbanded in 2010, claiming in jest that their fans might get bored if they continue singing the same songs. They held their final concert together as "APO" on Valentine's Day of 2010.
AfterImage
Last time we heard from them...was when they reunited for their 2008 album, Our Place Under the Sun, which was released 12 years after Bagong Araw. They were primarily active in the '90s (you probably remember their song "Tag-Ulan"), but disbanded after 11 years. Frontman Wency Cornejo later pursued a solo career.
Side A
Last time we heard from them...they released their album, Only One in 2009. They're perhaps best known for "Forevermore," but Side A has consistently been around since the '90s. Vocalist Joey Generoso left the band in March to pursue a solo career, but that didn't stop Side A from continuously doing gigs.
Hotdog
ADVERTISEMENT - CONTINUE READING BELOW
Last time we heard from them...was in the mid-'80s, right before they disbanded. The band that helped pioneer the "Manila Sound" was responsible for catchy hits like "Manila," "Annie Batungbakal," and "Bongga Ka 'Day." They still get together to perform reunion gigs every now and then, including that of 2014's benefit concert for victims of Typhoon Yolanda.
Load More Stories