10 Hot Teachers From TV and Movies
They're hot enough to make us sit up and pay attention.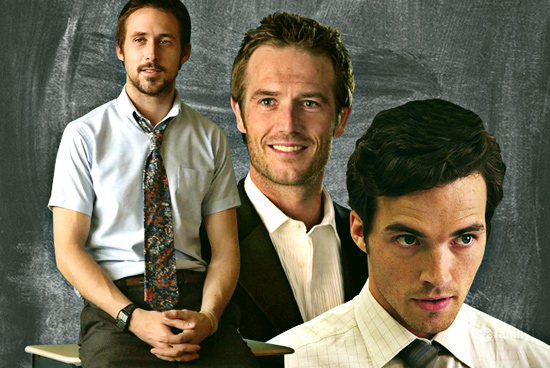 (SPOT.ph) The month of June meant a lot of things when we were younger. For others, it was the joyous time when they had an excuse to buy all the school supplies they wanted. For many, it just meant the end of summer vacation and that was enough reason to be sad. We may have said goodbye to school a long time ago, but June wouldn't have been so bad if we had these 10 hot teachers to educate us.
ADVERTISEMENT - CONTINUE READING BELOW
CONTINUE READING BELOW
Recommended Videos
Harrison Ford in the Indiana Jones trilogy (1981 to 1989)
Teacher of: Archaeology
No one embodies the "hot college professor" type more than Indiana Jones. This professor of archaeology is more than just a rugged, pretty face that his female students fawn over (and boy, can we relate to them). We're also digging his passion for history and infectious sense of adventure...so infectious that we wouldn't mind tagging along on his next dangerous quest to find an ancient relic.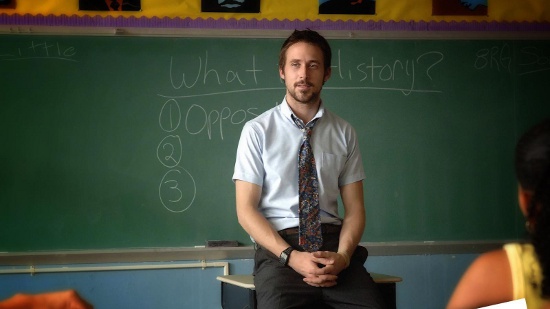 ADVERTISEMENT - CONTINUE READING BELOW
Ryan Gosling in Half Nelson (2006)
Teacher of: History
In the classroom, Dan Dunne is a likeable history teacher who also coaches the basketball team. Behind closed doors, he's a frequent drinker with a penchant for getting high. Alright, so his personal life is in shambles but he's a talented teacher anyway; not everyone can make history engaging or interesting the way he does. Plus, look at that face. He can make anyone pay attention during lectures.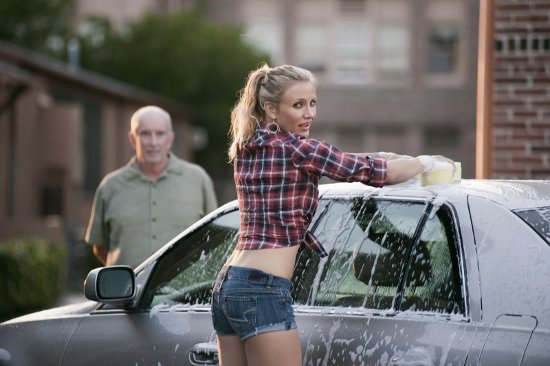 ADVERTISEMENT - CONTINUE READING BELOW
Cameron Diaz in Bad Teacher (2011)
Teacher of: Seventh grade
Do you have dreams of becoming a teacher? Think of Cameron Diaz's character as everything you should never, ever aspire to be. That being said, she is very, very easy to look at. Might we point you to the scene where she attempts to raise money with, what else, a car wash.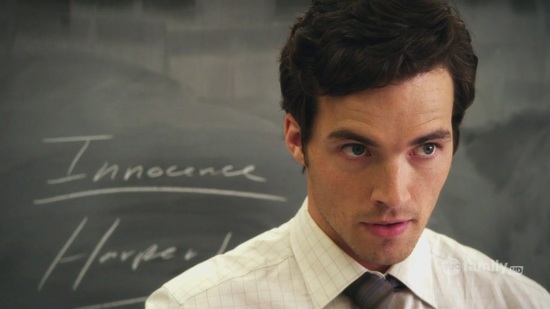 ADVERTISEMENT - CONTINUE READING BELOW
Ian Harding in Pretty Little Liars
Teacher of: English
When Pretty Little Liars viewers first met Ezra Fitz onscreen, let's just say that it was an explosive introduction. He meets Aria (Lucy Hale) in a bar, unaware that she's a high school student. The morning after their tryst, they both find out that he's her English teacher. Naturally, they continue their secret relationship. Perfectly tousled hair, striking features—it's pretty easy to see why he's so hard to resist.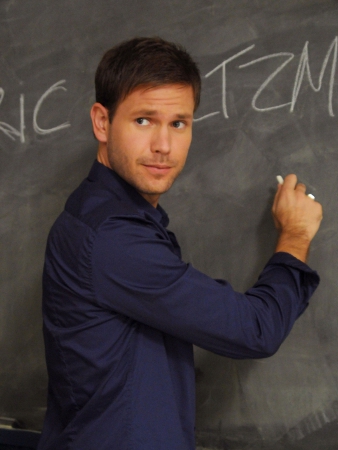 ADVERTISEMENT - CONTINUE READING BELOW
Matthew Davis in The Vampire Diaries
Teacher of: History
We're just going to go right ahead and say it: We're getting young Harrison Ford a la Indiana Jones vibes from him. (The fact that he's a history teacher-turned-professor of Occult Studies is a plus.) Oh, and he's also a vampire hunter on the side, which adds a lot of cool points in our book.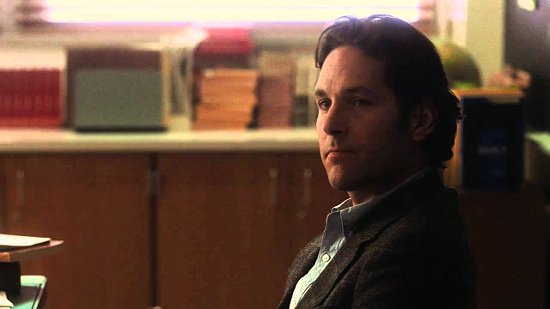 ADVERTISEMENT - CONTINUE READING BELOW
Paul Rudd in The Perks of Being a Wallflower (2012)
Teacher of: English
We might never get over Paul Rudd in Clueless, but he has always managed to be just as cute and charming in his other movies—including his role as Mr. Anderson in the Perks movie adaptation. Not only does he display genuine passion for the subject he teaches, he also gives this quotable piece of advice: "We accept the love we think we deserve." We don't know if we should agree or swoon. Maybe both.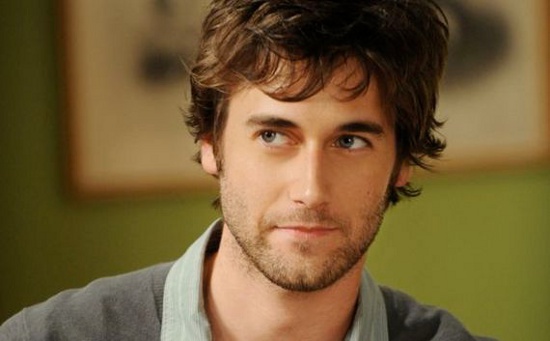 ADVERTISEMENT - CONTINUE READING BELOW
Ryan Eggold in 90210
Teacher of: English literature
What is with hot teachers and the English subject? We're not complaining, though. We would never have cut class or missed a lesson if Mr. Matthews was our teacher...in any subject, for that matter. His scruffy appeal is only matched by his laidback attitude. Plus, he's always determined to help his students reach their full potential, and for that we give him an A+.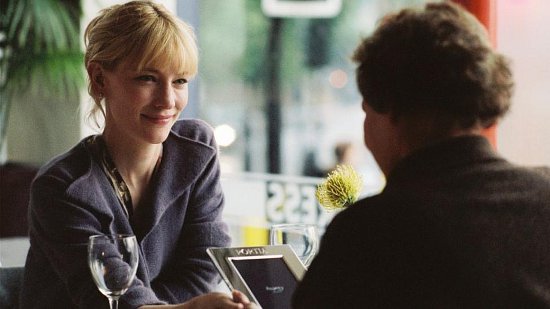 ADVERTISEMENT - CONTINUE READING BELOW
Cate Blanchett in Notes On a Scandal (2006)
Teacher of: Art
Sheba (Cate Blanchett) is the school's new art teacher whose effortless charisma leads to her strike up a friendship with an older teacher (Judi Dench) and a sexual affair with a 15-year-old student. She isn't very discreet about the latter, either. Think whispered exchanges and clandestine meeting spots around campus. Needless to say, her libido gets her in a lot of trouble.
Jennifer Lopez in Shall We Dance? (2004)
Teacher of: Ballroom dancing
In this movie, Jennifer Lopez plays Paulina, a gorgeous, dedicated, and immensely talented ballroom instructor who trains her students for a city-wide dance competition. Although she has plenty of chemistry with Richard Gere, their relationship never blossoms beyond friendship and mutual respect. (His character falls in love with dance, while she is inspired to pursue a professional career.) They do have a very steamy tango number, though. It's enough to make anyone sign up for dance lessons.
ADVERTISEMENT - CONTINUE READING BELOW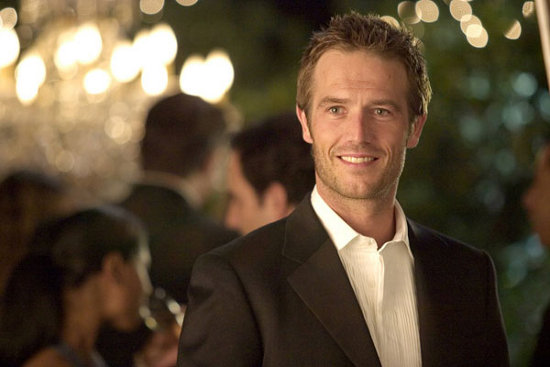 Michael Vartan in Never Been Kissed (1999)
Teacher of: English
Sam Coulson is so easy on the eyes, everyone probably forgets that his relationship with Josie (Drew Barrymore) is actually inappropriate. We can't help but swoon over that romantic ferris wheel ride, and sigh dreamily when he asks her to dance at prom. It's been over a decade since we first watched Never Been Kissed, but we will never get tired of seeing that charming smile.
ADVERTISEMENT - CONTINUE READING BELOW
Load More Stories