MOVIE REVIEW: Poltergeist
This reimagination of a classic horror film is as good, if not better than the original.
(SPOT.ph) The Poltergeist (2015) is a remake of the 1982 film of the same title. It has a similar plot, characters, and a few similar scares. But this movie deserves to stand on its own without any comparison to the original. Director Gil Kenan's take on this classic is brilliantly done. Combined with producer Sam Raimi's influence, this is arguably the best horror movie we've seen in a long time.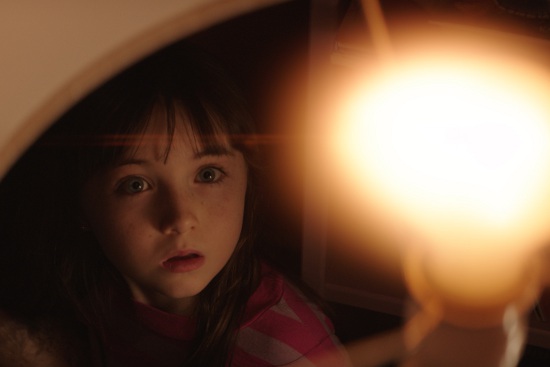 If you watch horror movies, the premise is something all too familiar. The Bowen family moves in to a "cheaper" house because Eric (Sam Rockwell) lost his job. How a broke family can afford a new house is a mystery in every horror movie, but oh well. The mother, Amy (Rosemarie DeWitt) has writer's block and stays at home with the kids, Kendra (Saxon Sharbino), Griffin (Kyle Catlett), and Madi (Kennedi Clements). As they settle into their new home, Madi disappears, which leads Amy to rely on a paranormal team to investigate. The team calls reinforcements in the form of TV house "cleaner" Carrigan Burke (Jared Harris) to save the day.
ADVERTISEMENT - CONTINUE READING BELOW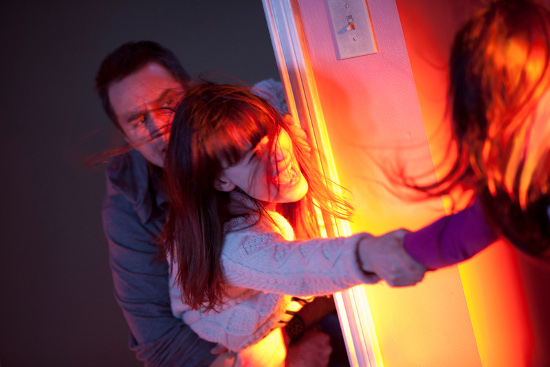 CONTINUE READING BELOW
Recommended Videos
The film bombards you with horror, but not fear. You will be able to prepare yourself for most of the scares, with just a few cheap jump scares here and there. The suspense builds and blows up in your face, with enough of a breather in between to pace yourself through the film. It keeps you at the edge of your seat for most of the 93 minutes of the movie, while allowing the story to unfold without unexplained leaps or loopholes. The only bad moments involve the paranormal team, who come across as needless and bland, as well as the misplaced comedy in between scares. Otherwise, it is the most fun a horror movie could be with all its scares sans the haunting images.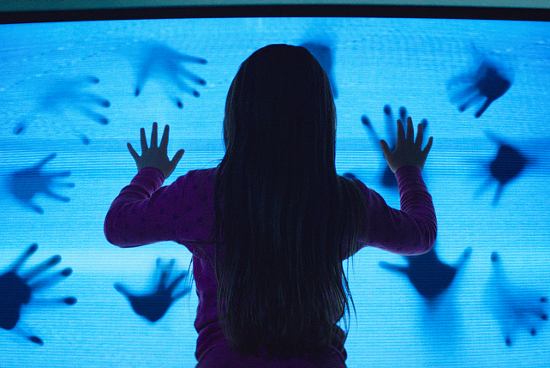 ADVERTISEMENT - CONTINUE READING BELOW
Despite the great timing, paced scares, and a few horrifying images, the horror doesn't last. It won't keep you up at night or give you nightmares, mostly due to how we've seen so many horror movies with a similar premise. But it is so much fun to watch as you eagerly await every scare, with a silent scream building in your throat. It is the best reimagination of any classic horror flick in recent years. Though shot in native 3D, it doesn't really utilize the format as much as it could have; but it's still definitely worth a trip to the cinemas even if you aren't a horror fan.
In the end, Poltergeist may not leave you with a haunting image of, well, a poltergeist, but it does make you wary of very old trees.
RATING: 4 out of 5 spots
Poltergeist is out in theaters on June 24. Also available in 3D. Photos courtesy of 20th Century Fox.
---
Help us make Spot.ph better!
Take the short survey
Load More Stories