Top 10 Dirtiest Lines From Grey
Yes, it's just as hilariously quotable as "I'm fifty shades of f-ked up."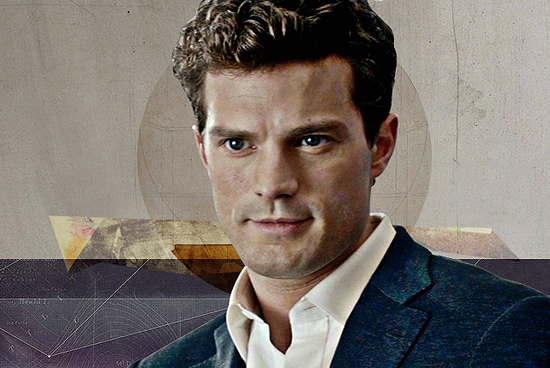 (SPOT.ph) On June 18, Fifty Shades of Grey author E.L. James answered fans' prayers by releasing another novel related to the bestselling series. Grey is a retelling of the first book through the eyes of the oh-so-mysterious Christian Grey. No, he doesn't have his own inner god. Yes, it's just as hilariously quotable as "I'm fifty shades of f–ked up."
ADVERTISEMENT - CONTINUE READING BELOW
CONTINUE READING BELOW
Recommended Videos
Gone are the sexual euphemisms of the first book. Instead, readers will be treated to more direct and explicit lines. Check out the 10 most jaw-dropping strings of dialogue from the new novel; a combination of funny, ridiculous, WTF, and most of all–in true Christian Grey fashion–dirty.
Also read:
10 Moments When Movie Christian Grey Was Actually Awesome
6 Hot Songs from the Fifty Shades of Grey Soundtrack...and the Scenes That Should Go with Them


10. "In my closet I strip off all my clothes and from a drawer pull out my favorite jeans. My DJs. Dom jeans."
9. "I like my women in skirts. I like them accessible."
8. "She has a small, sweet face that is blushing now, an innocent pale rose. I wonder briefly if all her skin is like that–flawless–and what it would look like pink and warmed from the bite of a cane. Damn."
7. "'Oh, I exercise control in all things, Miss Steele.' And I'd like to exercise it over you, right here, right now."
ADVERTISEMENT - CONTINUE READING BELOW
6. "It's been a long time since I've seen pubic hair up close and personal like this. I tug it gently. 'Perhaps we'll keep this.' Though it's no good for wax play."
5. "Her sharp intake of breath is music to my dick."

4. "She looks radiant. My cock agrees and stiffens in greeting."
3. "Oh, this ass is mine, so mine. And it's going to get warmer."
2. "'Are you gay, Mr. Grey?' / What the hell! I cannot believe she said that out loud! Ironically, the question even my own family will not ask. How dare she! I have a sudden urge to drag her out of her seat, bend her over my knee, spank her, and then fuck her on my desk with her hands tied behind her back. That would answer her ridiculous question."
1. "An image of her shackled to my bench, peeled gingerroot inserted in her ass so she can't clench her buttocks, comes to mind, followed by judicious use of a strap or belt. Yeah...that would teach her to be so irresponsible."
ADVERTISEMENT - CONTINUE READING BELOW
Also read:
10 Moments When Movie Christian Grey Was Actually Awesome
6 Hot Songs from the Fifty Shades of Grey Soundtrack...and the Scenes That Should Go with Them
Load More Stories