MOVIE REVIEW: Paper Towns
This coming-of-age film will tug at your heartstrings.
(SPOT.ph) The second John Green screen adaptation, directed by Jake Schreier, may not be a tearjerker like The Fault in Our Stars, but its more contemplative approach touches audiences in a subtler, deeper way. The familiarity (think typical elements of teenage dramas) in Paper Towns works more to make the film relatable and endearing than predictable and boring.
"Paper towns" refers to a technique by cartographers to create fictional entries in maps to be able to tell if others are copying them. In the movie, the term also takes the abstract concept of finding life in the suburbs fake and suffocating—the exact sentiments of the beautiful and mysterious Margo Roth Spiegelman (Cara Delevingne).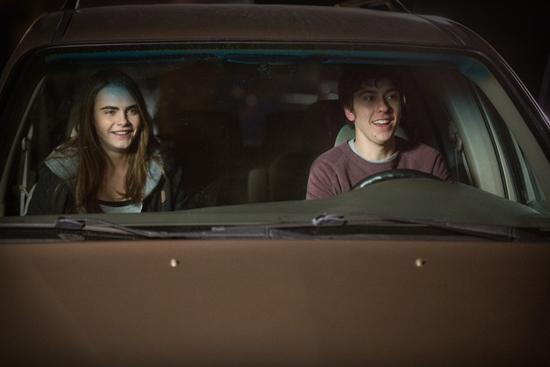 ADVERTISEMENT - CONTINUE READING BELOW
The film starts with the narration of high school senior Quentin "Q" Jacobsen (Nat Wolff). He recalls the day Margo and her family move next door and how he was smitten at first sight. The two become friends but drift apart in high school when Q, with no resistance, takes on the role of a wallflower and Margo blossoms into the most popular girl in school. She becomes a legend, while he becomes another face in the crowd.
Q's long fascination and fixation on Margo, whom he calls his miracle, takes an exciting turn when one night, Margo shows up at his bedroom window, ready to whisk him away on a night of vengeful adventure. Q's reserved and more calculated nature causes him to resist and doubt joining Margo as she Saran-wraps a car and more, but he soon loosens up and gives in to the thrill of the night.
CONTINUE READING BELOW
Recommended Videos
ADVERTISEMENT - CONTINUE READING BELOW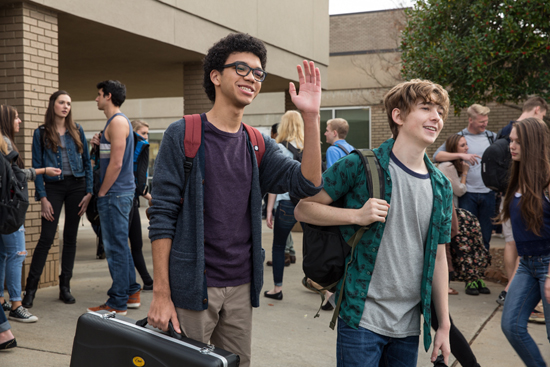 But Q's elation doesn't last long. What he thought could be the rekindling of his friendship with Margo (and possibly more) is cut short when Margo disappears the next day. Convinced that his first love has left clues for him to find her, Q enlists the help of his friends Ben (Austin Abrams) and Radar (Justice Smith) in searching for Margo.
ADVERTISEMENT - CONTINUE READING BELOW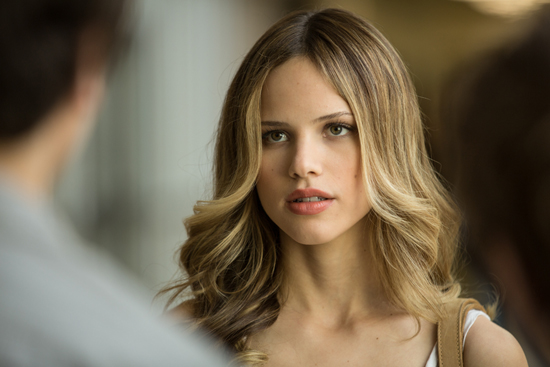 Soon, the trio is joined by Lacey Pemberton (Halston Sage), the apple of Ben's eye, and Angela (Jaz Sinclair), Radar's girlfriend. The five embark on a road trip to a paper town called Agloe in New York in hopes of finding Margo. But what starts out as a search mission becomes a journey of discovery about self, friendship, and love—all before prom night.
ADVERTISEMENT - CONTINUE READING BELOW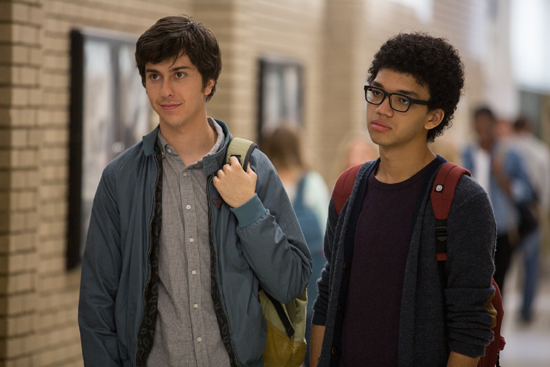 Paper Towns doesn't fall short of what you'd expect in a coming-of-age film: the varied cast of characters that represent high school, the typical house party, the one grand adventure that changes the characters forever, the rather plain male lead, and the girl who takes him out of his comfort zone. The elements are all too familiar that you won't sense anything missing or distant.
ADVERTISEMENT - CONTINUE READING BELOW
For one, Margo is no Manic Pixie Dream Girl. Although with limited exposure, Margo comes with a strong start and finish. As she inadvertently sends a bunch of teenagers on a road trip that teaches them to expand their worlds, she also embarks on her own journey to find herself. Her purpose in the film is for herself, and it's just a bonus that she affects the others. Sure, her grand speeches about life might seem just a tad unbelievable considering she's just in high school, but there's no other character in the film who'd make sense to do so.
Wolff's portrayal of Q may not be stellar, but he does the role justice. Q is the type of character you would root for. Although throughout the film he is pushed by his love for Margo, he, in the end, emerges as a wiser high school senior who is well aware of the real miracle in his life.
ADVERTISEMENT - CONTINUE READING BELOW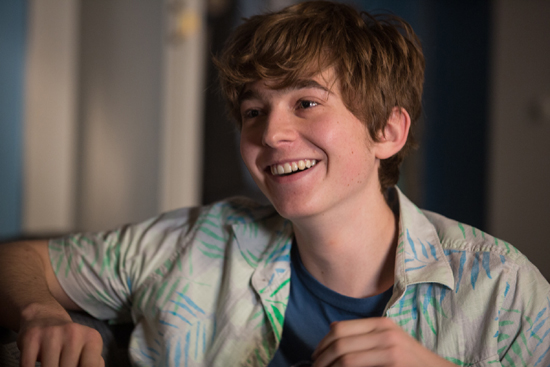 In every film, there's a character of which you wish you had more, and for this one, it's Ben: the quirky, horny high schooler with an admirable confidence to chase after girls that are out of his league. He draws in the most laughs from the crowd with his lanky appearance but big personality.
ADVERTISEMENT - CONTINUE READING BELOW
The suburban backdrop and memorable scenes are aided by a strong soundtrack that will resonate with hip teenagers. Artists like Vance Joy, Vampire Weekend, Son Lux, Haim, and Grouplove, among others make for a hit playlist.
Overall, the film is neatly packaged with a cast full of chemistry, a suburban setting that you would have imagined from reading the book, a soundtrack that sticks with you, a cameo The Fault in Our Stars fans will love, and a conventional but satisfying ending. You may not ugly-cry like you did in the previous John Green adaptation, but there are takeaways from the movie that make it worth the time.
RATING: 4 out of 5 spots
Paper Towns is out in theaters on July 22. Photos courtesy of 20th Century Fox and Warner Bros.
Share this story with your friends!
---
Help us make Spot.ph better!
Take the short survey
Load More Stories