MOVIE REVIEW: Ant-Man
Massive superhero fun in a small package
(SPOT.ph) Despite its name, getting Ant-Man on the big screen was no small feat. Originally helmed by Edgar Wright, his vision didn't exactly sit right with the studio and the project went to director Peyton Reed. All this off-screen drama aside, the film emerges as an unexpectedly fun, visually spectacular Marvel picture that sits comfortably with the rest of its heroic predecessors.
The titular character is portrayed by the effortlessly charming Paul Rudd, who follows in the footsteps of Chris Pratt and Mark Ruffalo as unlikely yet convincing superheroes. He plays Scott Lang, a brilliant and kind-hearted ex-con who has been reduced to working fast-food jobs. Scott is recruited by Dr. Hank Pym (Michael Douglas) to prevent former protégé Darren Cross (Corey Stoll) from re-creating the shrinking Ant-Man suit and mass-producing it as a weapon.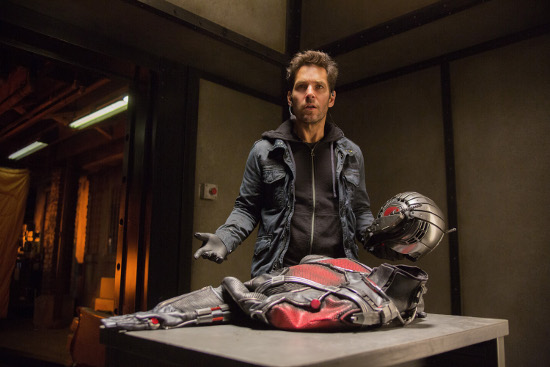 ADVERTISEMENT - CONTINUE READING BELOW
Yes, the stakes are high but not as grandiose as you'd normally expect from Marvel. It's not about saving the world just yet for the savvy Scott. For now, his turmoil and biggest concern is to spend time with his daughter. Dr. Pym sums it up quite nicely: "It's not about saving our world. It's saving theirs." And that's okay. It grounds the plot and the character.
The film is bolstered by a stellar supporting cast, whether it's Douglas who brings a much-needed gravitas to the film, Stoll who shines in his antagonist role, or the scene-stealing Michael Peña, who delivers welcome laughs every time he's on screen.
CONTINUE READING BELOW
Recommended Videos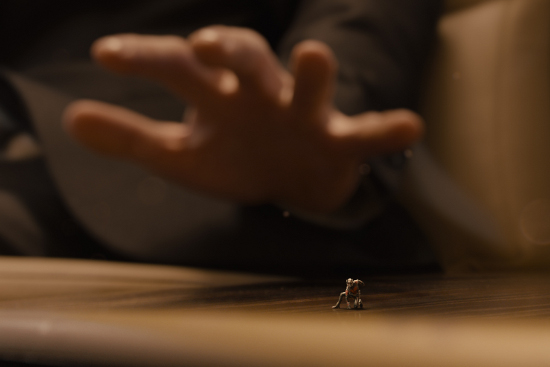 ADVERTISEMENT - CONTINUE READING BELOW
The most unforgettable parts of the movie are when Scott plunges into his miniscule universe, masterfully executed by the director and cinematographers Bill Pope and Russell Carpenter. Swirling drains, roaring vacuum cleaners, a toy train track, and the surface of a DJ's turntable are just some of the larger-than-life perils Scott must navigate. The slick script, partly penned by Rudd, Adam McKay, Edgar Wright, and Joe Cornish, smoothly ties in Scott's tiny world with the rest of the Avengers universe. (Get ready to see some familiar faces.)
Ant-Man is anything but pint-sized, managing to seamlessly marry a criminal heist plot with sci-fi and comedy. It's delightfully novel and charming, a breath of fresh air in a roster of superhero films that take themselves seriously (at times, perhaps too much so). Oh, and don't forget to stay until the end of the credits.
RATING: 5 out of 5 spots
Ant-Man is now showing in theaters. Photos courtesy of Marvel Studios.
ADVERTISEMENT - CONTINUE READING BELOW
Share this story with your friends!
---
Help us make Spot.ph better!
Take the short survey
Load More Stories