The SPOT.ph Guide to the 9th International Silent Film Festival
Take a trip around the world...and back in time!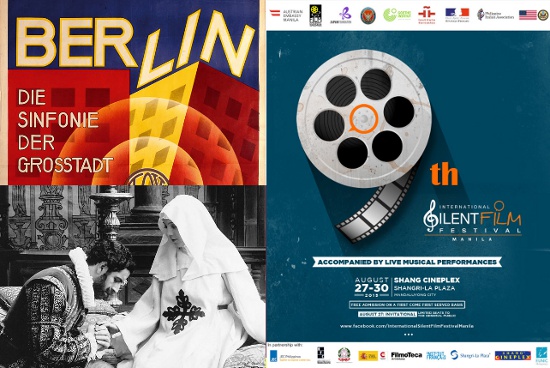 (SPOT.ph) If you've always wanted to travel the world (or back in time), catch this year's International Silent Film Festival in Manila. The only silent film festival in Asia is welcoming two new countries into its roster, namely: Thailand and Austria.
The ninth edition will feature a total of nine films that will be screened with accompanying live music, just as they were meant to be shown! From August 27 to 30, head to the Shang Cineplex at Shangri-La Plaza. Think of it as a free time capsule for film enthusiasts.
Here are the movies that will be screened during the four-day event: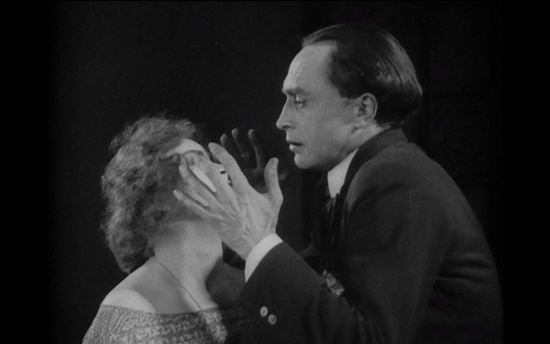 Orlacs Hande or The Hands of Orlac (1924)
Screening time: August 27 at 8 p.m.
Live music by: The Executives
This Austrian film tells the story of Paul Orlac, a world-famous pianist whose hands are unfortunately mangled in a horrific train accident. His wife finds a surgeon who successfully transplants new hands onto him, but things take a strange turn post-recovery when he realizes they seem to have a will of their own. It turns out the hands once belonged to a recently executed murderer.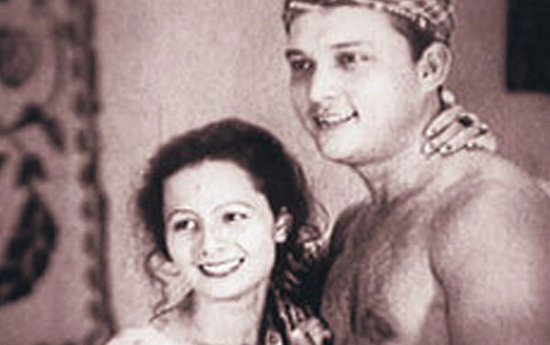 Brides of Sulu (1934)
Screening time: August 28 at 5 p.m.
Live music by: Kjwan
It's a tale as old as time, but it's as appealing as ever. A beautiful Moro princess defies religious and moral laws by abandoning her arranged marriage and running away with her love, a pagan pearl diver. The angry tribesmen launch a furious pursuit to recapture their princess. The film was shot on location using Moro tribesmen, giving you a rare glimpse into a lost culture.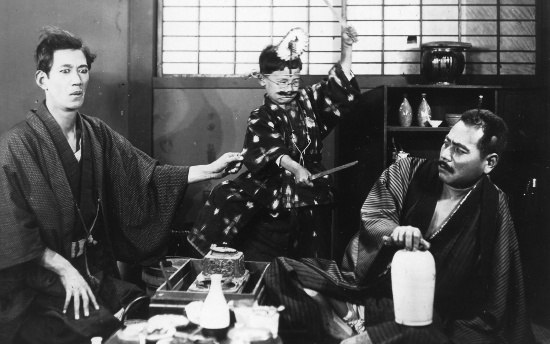 Kokushi Muso or Peerless Patriot (1932); Wasei Kenka Tomodachi or Fighting Friends Japanese Style (1929); Tokkan Kozo or A Straightforward Boy (1929); Ishikawa Goemon No Hoji or A Buddhist Mass for Goemon Ishikawa (1930)
Screening time: August 28 at 7:30 p.m.
Live music by: Hidden Nikki
Fans of Japanese films will love these series of short comedy films. In Peerless Patriot, the film tells the story of a master swordsman who must defeat his superior impostor. In Fighting Friends Japanese Style, viewers are treated to a complicated love triangle that involves a geisha. A Straighforward Boy deals with a kidnapped boy with an insatiable appetite for sweets, while A Buddhist Mass for Goemon Ishikawa tackles the story of a legendary robber whose romance with a shop-owner's daughter gets complicated.
ADVERTISEMENT - CONTINUE READING BELOW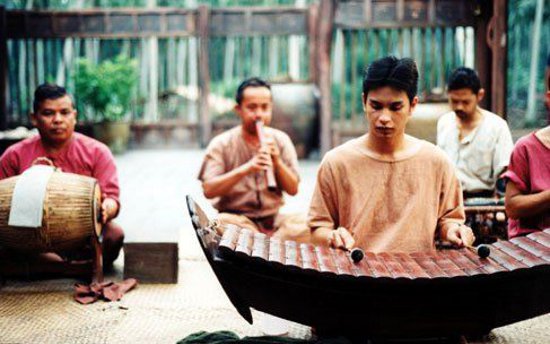 The Overture (2004)
Screening time: August 29 at 1 p.m.
Live music by: Royal Thai Navy Traditional Ensemble
Set in the 1940s, the story is based on the life of a gifted palace musician named Sorn Silapabenleng. He clashes with his father when he refuses to play a traditional Thai instrument the proper way. According to organizers, the music featured in the film will be played live by the Royal Thai Navy Traditional Ensemble, who are usually assigned to Royal and State ceremonies.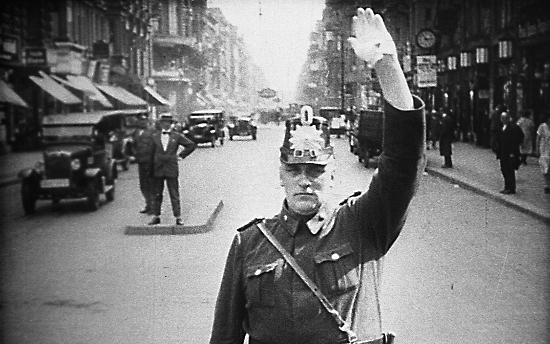 Die Sinfonie Der Grosstadt or Berlin, Symphony of a Great City (1927)
Screening time: August 29 at 5 p.m.
Live music by: Big Jazz Balloon with Pierre Oser and Jaimar Palispis
If you've ever wanted to travel back in time to another place, this movie will do just that for you. The film documents a typical day in Berlin during the '20s, paying homage to its colorful characters and metropolis. The movie is one of the most famous silent classics directed by Walther Ruttman.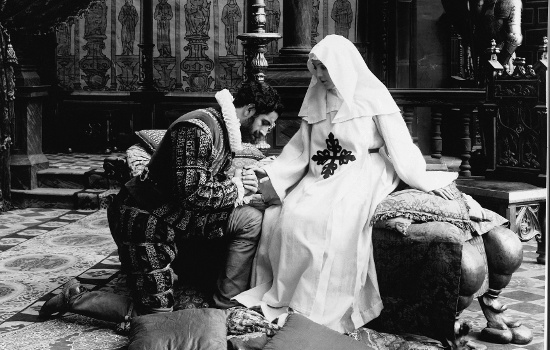 Don Juan Tenorio (1922)
Screening time: August 29 at 7:30 p.m.
Live music by: The Dingdong Fiel Trio
Have you ever heard the term, "Don Juan" to describe a person? Think of this movie as its origin story. This Spanish film is one of the many versions based on the classic 1844 play by Jose Zorilla. It tells the story of Don Juan, a womanizer who thinks he is invincible despite the reputations he ruins. He takes on his biggest challenge yet—seducing a young virgin about to take her holy vows.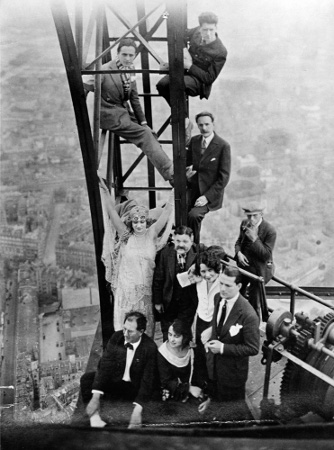 Paris Qui Dort or The Crazy Ray (1924)
Screening time: August 30 at 3 p.m.
Live music by: Ian Lofamia Band
The story kicks off when a crazy scientist invents a mysterious beam that immobilizes Paris and puts everyone to sleep. The only people awake are the passengers and pilot of an airplane. Together, they take over the famous capital.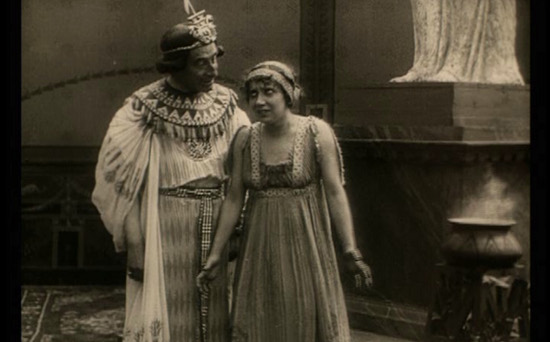 Gli Ultimi Giorni di Pompei or The Last Days of Pompeii (1924)
Screening time: August 30 at 5 p.m.
Live music by: The Dawn
A well-respected citizen of Pompeii performs an act of kindness by buying Nidia, a blind slave being mistreated by her owner. Things get complicated when Nidia falls for her new master, while he only has eyes for another woman...who, in turn, is being pursued by an Egyptian high priest of Isis. The Dawn will be scoring the film with their quintessential rock sound, which should turn out to be interesting. (By the way, the band is celebrating their 25th anniversary together.)
ADVERTISEMENT - CONTINUE READING BELOW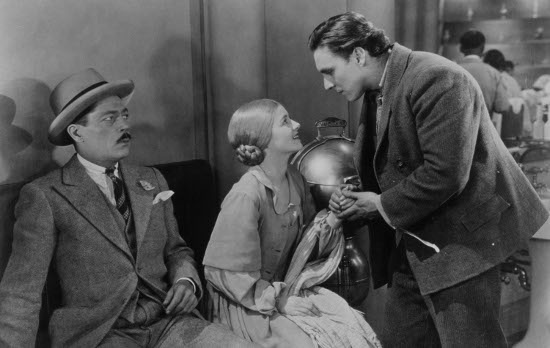 Sunrise: A Song of Two Humans (1927)
Screening time: August 30 at 7:30 p.m.
Live music by: Razorback
Bored with his wife and routine-filled life, a farmer falls under the spell of a city girl who convinces him to drown his wife so they can run off together. When his wife becomes suspicious of him, she flees for the city and he pursues her. Slowly, they rediscover their love for each other. The film was selected for preservation by the United States Library of Congress for its cultural, historical, and aesthetic significance. If that doesn't win you over, Razorback's rock interpretation of the film just might.
Admission is free on a first-come, first-served basis. Tickets will be distributed 30 minutes before the movie starts.
Load More Stories