MOVIE REVIEW: The Man from U.N.C.L.E.
In a film about two male secret agents, it's the women who steal the show.
(SPOT.ph) A scene early on in The Man from U.N.C.L.E. shows two male spies bickering over what dresses and accessories their female colleague should wear for the mission they're about to embark on, instead of, you know, learning more about her. We find ourselves in what is kind of a metaphor for director Guy Ritchie's latest effort—how everyone and everything looks and sounds is so much more important than anything else (basically like Ritchie's Sherlock Holmes films, just sleeker and more '60s). The story settles for just the very basic necessities of any spy film, such as nifty gadgets, cool cars, and semi-predictable twists. Even so, the film works well enough because of how perfectly styled everything is, but not much more. Ritchie chooses to focus on style over story and substance, so what we get instead is a feast for the eyes and ears, but not quite for the mind.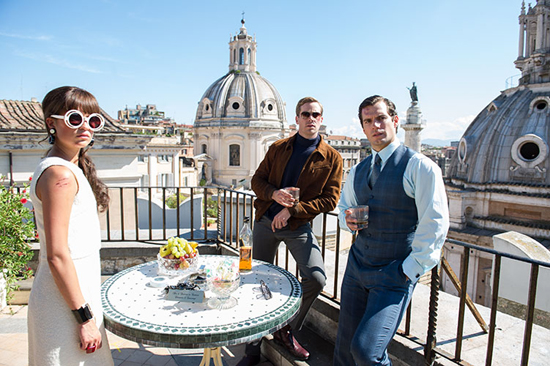 ADVERTISEMENT - CONTINUE READING BELOW
Few moviegoers will remember or even know of the 1960s spy series that this film is based on, but the film is a prequel of sorts to the TV show about an American spy and a Russian spy working together. While the show never went into its agents' backstories, the film starts off with an action sequence that serves as the first meeting between the two opposing spies.
During the early 1960s at the peak of the Cold War, CIA agent Napoleon Solo (Henry Cavill) is tasked to extract Gaby Teller (Alicia Vikander), the daughter of a vanished German man said to be Hitler's favorite rocket scientist. On a separate mission, one that has him also looking to reach Gaby, is KGB agent Illya Kuryakin (Armie Hammer with an unfaltering Russian accent). What follows is an exciting, well-choreographed chase sequence through the streets of East Berlin between the two spies, with Teller in tow. Because both agencies have a need for Teller (in the hope of finding her father), Solo and Kuryakin are forced to put their differences aside and work together to infiltrate a mysterious criminal organization that possesses nuclear weapons.
CONTINUE READING BELOW
Recommended Videos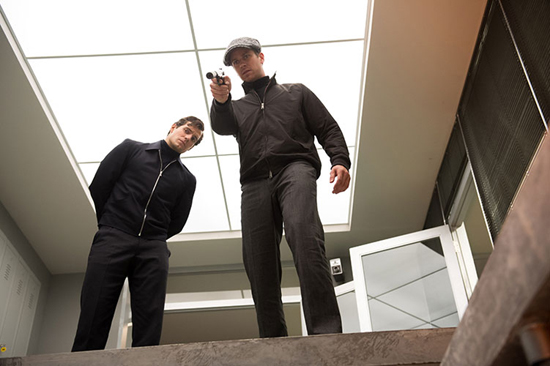 ADVERTISEMENT - CONTINUE READING BELOW
The rest of the film follows the two secret agents as they attempt to save the world, despite being complete opposites. Much of the film's hit-or-miss attempt at humor comes from how different the two are, and how they continuously try to one-up each other. Solo is smooth and charming, while Kuryakin is stiff and serious. Solo, who has a criminal background, breaks a few rules, while Kuryakin's KGB training keeps him focused on the mission. Because the film focuses so much on the style, this is about as much characterization as we get. Instead of going deeper into the agents' backgrounds, they walk around in some expertly tailored suits and do some cool spy stuff. It also doesn't help that Cavill and Hammer are both pretty bland in already-blandly written roles. In a film that has two male leads, it's the women who steal the show instead.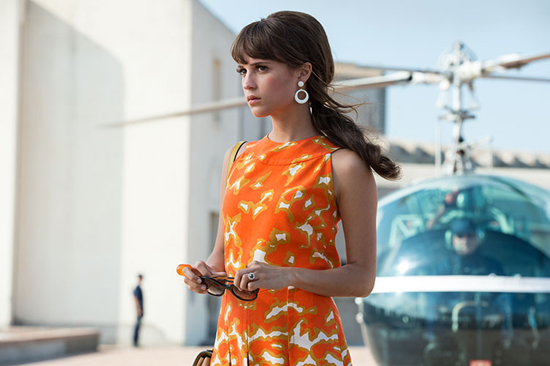 ADVERTISEMENT - CONTINUE READING BELOW
Swedish actress Alicia Vikander may not have as big a name as her two male co-stars, but she continues to build a solid resume with this film after excellent turns in Anna Karenina, A Royal Affair, and most recently Ex Machina, among other great performances. Looking like she just walked out of a '60s fashion magazine, Vikander exudes effortless confidence and intrigue as Gaby. Also wonderful is Elizabeth Debicki as Victoria Vinciguerra. The best part of 2013's The Great Gatsby and easily the strongest actor here, Debicki plays the femme fatale Victoria with such villainous enthusiasm, plus she looks like a million bucks while doing so.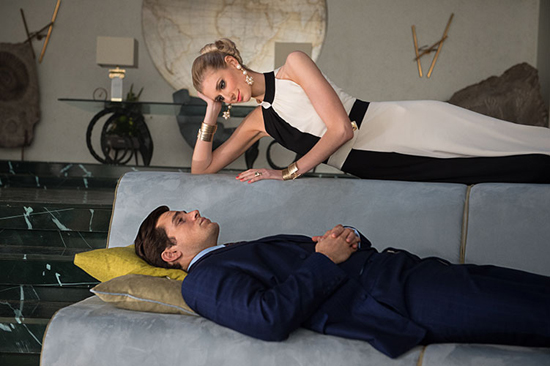 Still, the biggest reason to watch The Man from U.N.C.L.E. (which, if you're wondering, is short for United Network Command for Law and Enforcement) is to see how everything looks and sounds. From director Ritchie and cinematographer John Mathieson's fancy camerawork (partly inspired by classic spy films), to the stunningly beautiful locations and the exquisite production design (mostly set in a very glamorous Italy), to the James Bond-esque soundtrack, to the impeccable wardrobe and costume design by Joanna Johnston. While not better than the many other spy films from earlier in the year (Kingsman: The Secret Service, Mission: Impossible—Rogue Nation), The Man from U.N.C.L.E. is a stylish, fun spy film to hold audiences over while waiting for the other spy-in-suit film coming later in the year, Spectre.
ADVERTISEMENT - CONTINUE READING BELOW
RATING: 4 out of 5 spots
The Man from U.N.C.L.E. opens in cinemas on August 13.
Share this story with your friends!
---
Help us make Spot.ph better!
Take the short survey
Load More Stories