#SquadGoals: 10 Friends We Want From '90s Teen Shows
Fictional friends we'd love to hang out with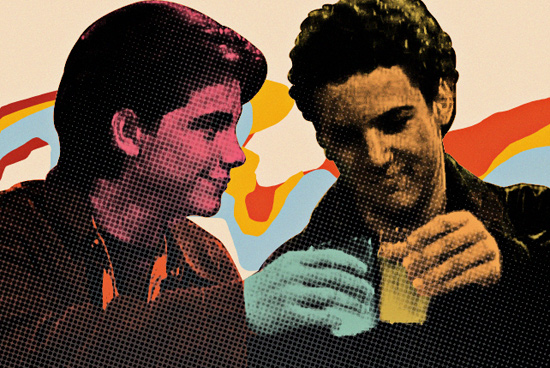 (SPOT.ph) When you look back at '90s teen shows, the first thing you usually remember is the friendship between your favorite characters. Sure, it sometimes came with a lot of drama (especially when you're talking about shows like Dawson's Creek and Beverly Hills, 90210) but more than that, it was all about wanting to befriend them. These characters may be fictional, but the #FriendshipGoals were all too real.
Also read:
10 #FriendshipGoals From Pinoy Movies
10 #RelationshipGoals We Should All Have in Life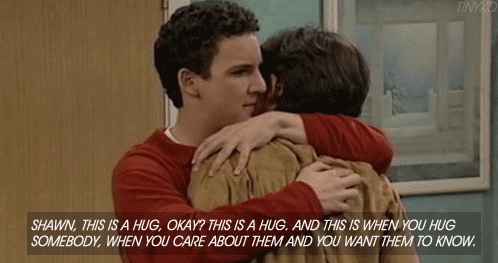 Cory and Shawn from Boy Meets World (1993 to 2000)
The enduring friendship of Cory (Ben Savage) and Shawn (Rider Strong) is worthy of space in the Best Friend Hall of Fame—exactly the kind of friends we'd want to have. (Yup, we can't choose just one.) We watched these two navigate the perils of adolescence side by side, from the sixth grade until adulthood. From meddling girlfriends to family problems and secret handshakes, they go through it all.
ADVERTISEMENT - CONTINUE READING BELOW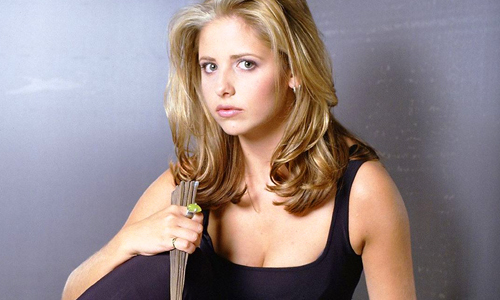 CONTINUE READING BELOW
Recommended Videos
Buffy from Buffy the Vampire Slayer (1997 to 2003)
Let's be honest: It would be really cool to be friends with someone like Buffy (Sarah Michelle Gellar). Xander (Nicholas Brendon) and Willow (Alyson Hannigan) are childhood buddies who strike up a friendship with Buffy, after the latter witnesses Willow being bullied by a cheerleader. When they learn that Buffy is a Slayer, they soon join the Scooby Gang, who protect the world from supernatural forces. Where do we sign up?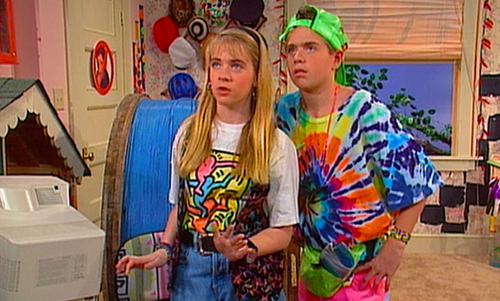 ADVERTISEMENT - CONTINUE READING BELOW
Clarissa from Clarissa Explains It All (1991 to 1994)
Anyone who says girls and boys can't be friends obviously hasn't seen the friendship between Clarissa (Melissa Joan Hart) and Sam (Sean O'Neal). Watching Sam climb up to Clarissa's room with a ladder is a convenience we've always wanted with our own friends. More than that, we can imagine having long conversations with Clarissa, thanks to her eye-catching fashion sense and witty sarcasm.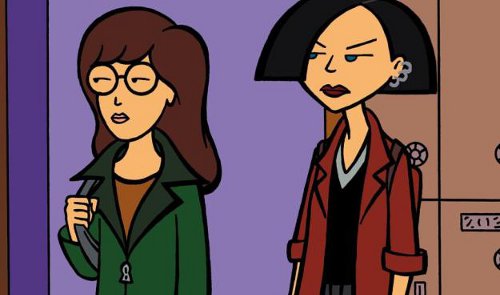 Daria from Daria (1997 to 2001)
When optimism just isn't doing it for you, turn to Daria (voiced by Tracy Grandstaff) for a good dose of judgmental sarcasm. You can always trust her to have a witty (and accurate) comment for...well, pretty much anything you can't stand. We wouldn't mind being the Jane in this friendship.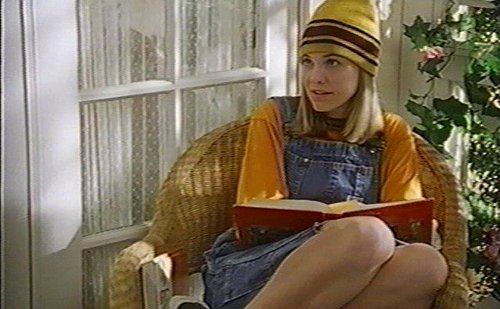 ADVERTISEMENT - CONTINUE READING BELOW
Alex from The Secret Life of Alex Mack (1994 to 1998)
It would be so awesome to have a friend like Alex (Larisa Oleynik). Not only does she define '90s fashion (hello, backward caps and jumpers), but she also has those nifty superpowers. In case your memory is fuzzy, Alex's run-in with a truck from a chemical plant gives her the ability to turn into a puddle, perform telekinesis, and zap people. Just imagine all those awkward situations you could avoid if Alex transported you via puddle.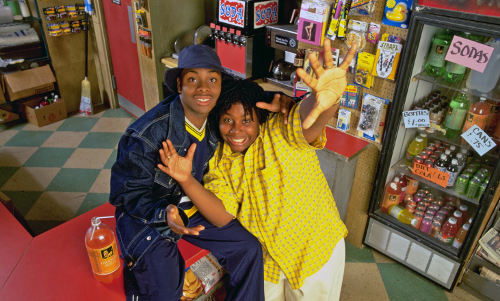 Kel from Kenan & Kel (1996 to 2000)
Think of all the fun you could have if Kel (Kel Mitchell) was your best friend. Okay, so it's more of misadventures as he's a bit dim-witted, but it's all just for laughs. Besides, you can do the "orange soda" spiel with him, and that's something every '90s kid probably wanted to do.
ADVERTISEMENT - CONTINUE READING BELOW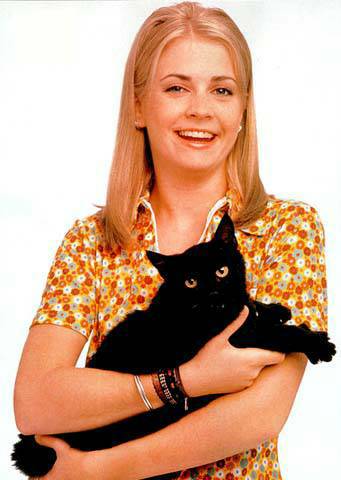 Sabrina from Sabrina the Teenage Witch (1996 to 2003)
If our younger selves somehow got in trouble, we always wished that Sabrina (Melissa Joan Hart) would come and help us out. Her magical powers aside, we've always wanted to raid her closet (picture all the fun sleepovers) and hang out with wise-cracking Salem.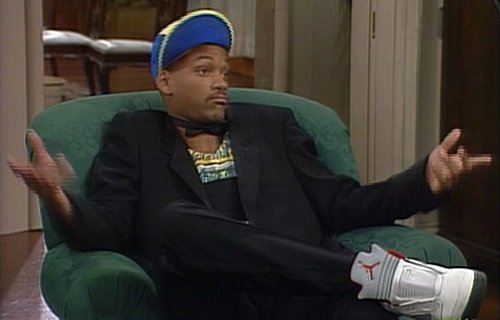 ADVERTISEMENT - CONTINUE READING BELOW
Will from The Fresh Prince of Bel-Air (1990 to 1996)
Who didn't want to be friends with the hilarious and street-smart Will (Will Smith) from The Fresh Prince of Bel-Air? Sure, he's a bit immature but he's the kind of guy who always knows how to liven up any situation. He's also fiercely loyal and genuinely a good person. It doesn't hurt to have someone like that in your corner.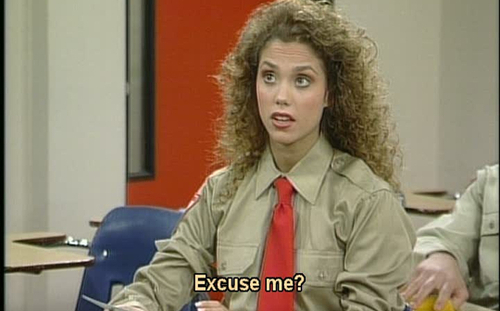 Jessie from Saved By The Bell (1989 to 1993)
Class president Jessie isn't "cool" by the usual '90s high-school standards, but she definitely is in our books. Smart and outspoken, she is often the first to speak her mind about anything she feels unjust—and we can always appreciate passionate people. She's also a really good friend; when she loses to her friend, Screech, as valedictorian, he offers her the title. When she realizes how much it means to him, she gives the title back.
ADVERTISEMENT - CONTINUE READING BELOW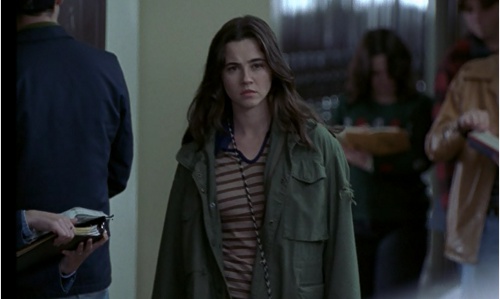 Lindsay from Freaks and Geeks (1999 to 2000)
It's easy to write off being friends with the "freaks," but we can safely say that Lindsay (Linda Cardellini) could change our minds. She's a bright and promising student who begins hanging out with the freaks, who aren't as academically inclined as her. She starts off as a bit of a pushover with them, but gains their mutual respect when she calls them out for their attitude. She still gets good grades, and constantly tries to bring the best out of her new friends...which she does. Most of the time.
Also read:
10 #FriendshipGoals From Pinoy Movies
10 #RelationshipGoals We Should All Have in Life
Share this story with your friends!
---
Help us make Spot.ph better!
Take the short survey
Load More Stories