Social Media Roundup: 10 Funniest Reactions to One Direction's Hiatus
They're reportedly going different directions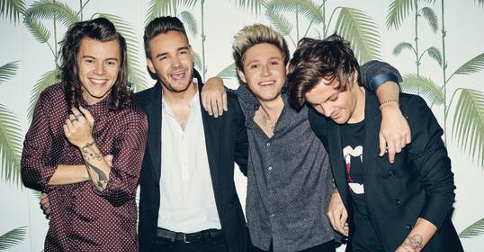 (SPOT.ph) It's been a messy few months for One Direction. From pregnancy rumors to Zayn Malik leaving the band, it's like they just can't catch a break...until now. Reports say that the boy band will allegedly be taking a year-long hiatus beginning March next year.
According to reports, they have mutually agreed to take a break to pursue their own projects, meaning there will be no tour for their fifth album (slated for release this year). A report from The Sun also assured fans that there is "absolutely no bad blood between them" and that they "fully intend to get back together at some time in the future." (That's also what *NSYNC said in 2002, but okay.)
ADVERTISEMENT - CONTINUE READING BELOW
Naturally, fans (and even non-fans) took to social media to voice out their feelings. It turns out they have a lot. Take this newly minted fan, for instance:
— Shelby Michele (@ShelbyMichele98) August 24, 2015
Is this alluding to Zayn or your breakup feelings? We just don't know.
— ♡ily Shawn♡ (@StitchesxHoran) August 24, 2015
This person who has bigger things to worry about:
— selma (@Sxlms_) August 24, 2015
Then there are people who found the time to crack a joke or two:
— Primary School Probs (@PrimarySklProbs) August 23, 2015
— Chris Mandle (@chris_mandle) August 23, 2015
— Alli (@girlallimighty) August 23, 2015
— Maya #RIPJules (@heaviemetal) August 23, 2015
Then there are folks who, uh, rejoiced at the news:
— Dr Brooke Magnanti (@belledejour_uk) August 23, 2015
— Ryan (@TheWelshManc) August 23, 2015
Oh, and if you were wondering what the band has to say, Niall has these very profound words:
— Niall Horan (@NiallOfficial) August 23, 2015
Recommended Videos
Load More Stories