MOVIE REVIEW: Maze Runner: The Scorch Trials
Fewer mazes, more running in this sequel to the 2014 hit adaptation of the bestselling novel
(SPOT.ph) In 2014, director Wes Ball's adaptation of James Dashner's bestselling science fiction young-adult novel The Maze Runner was praised for its unique premise, darker mood, inventive action sequences, and likable cast. For its sequel, The Scorch Trials, Ball returns to the director's chair with the surviving cast members of the first film and picks up where they left off. The "Gladers" (the name for the group of teenagers that lived in the maze area) face new challenges and new enemies as they continue the running, but leave the maze behind.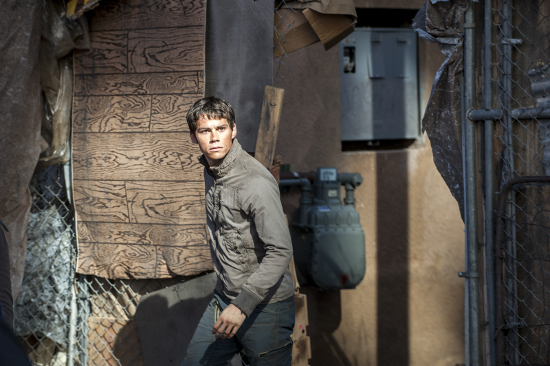 The Scorch Trials quickly picks up moments after the end of The Maze Runner. The film expects you to be caught up with the story. If you aren't, it will leave you behind, so make sure you're all warmed up and ready to go on this run. We rejoin Thomas (Dylan O'Brien), Minho (Ki Hong Lee), Teresa (Kaya Scodelario), and Newt (Thomas Brodie-Sangster) among other escapees of the ominously named WCKD (pronounced "wicked") organization's monster-maze test as they are taken to a safe facility.
ADVERTISEMENT - CONTINUE READING BELOW
WCKD (World Catastrophe Killzone Department) had hoped to use these teenagers, immune from the "flare virus" that wiped out most of the world, as a means to a cure. In this facility, supervised by Janson (Game of Thrones' Aidan Gillen), the survivors are continually tested and separated, which makes Thomas question the place's true purpose. With help from Aris (Jacob Lofland), a fellow runaway from a different maze, they discover the unpleasant truth, and Thomas and friends decide to get out of there immediately.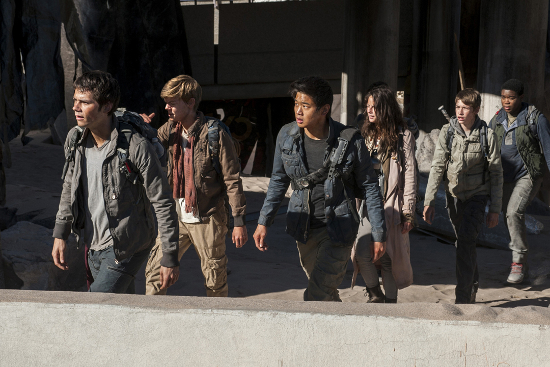 CONTINUE READING BELOW
Recommended Videos
The group escapes out into "The Scorch." Besides the Flare Virus that knocked out humankind, solar events also destroyed the Earth, leaving it practically desolate and inhospitable. Led by Thomas, the group decides to get through The Scorch to find a rebel army across the sand in order to find out more about WCKD's dastardly deeds. Along the way, they deal with several enemies, including zombie-like infected spiders that are even scarier than the mechanical ones of the first film, fellow human survivors out in the world, and WCKD henchmen looking to capture them.
ADVERTISEMENT - CONTINUE READING BELOW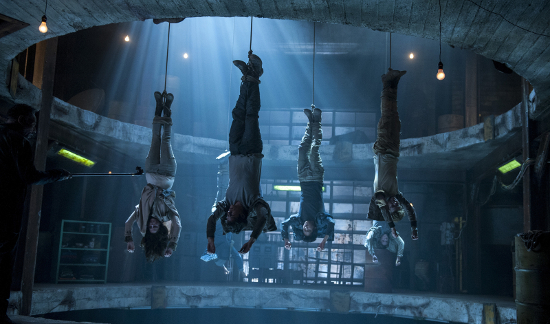 Scorch Trials succeeds in being bigger, scarier, and even heavier than its predecessor. There is a lot that goes on in the sequel as we discover more of the world outside of the Glade and the maze, made alive through scarily beautiful visual effects of destroyed buildings and bridges, and gorgeous desert cinematography. There is also a lightning storm sequence that is equal parts terrifying and stunning.
This film is scarier as half of it is basically a zombie film, with these frightening "Cranks" chasing down the heroes at every turn, including a fantastic sequence set in a crumbling building. It is also heavier because themes about morality and sacrifice are explored more, something that was just touched upon during the first film.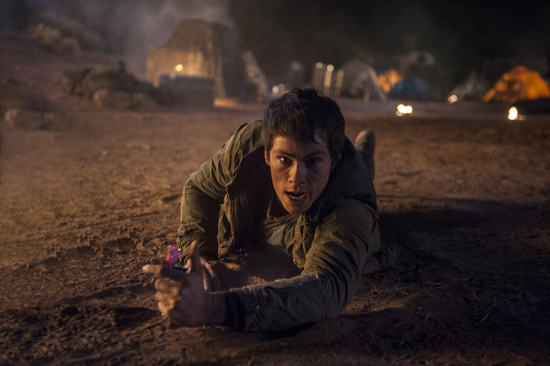 ADVERTISEMENT - CONTINUE READING BELOW
This however does not make Scorch Trials as unique and engaging as Maze Runner. Though Scorch is more sure of itself, it feels less unique. The Maze is just far more interesting than The Scorch, and parts of the film have a been-there, done-that feel by other young-adult adaptations. There are also a tad too many new characters, leaving both old and new cast members with moments rather than arcs, which is a shame when you've got great actors like Patricia Clarkson, Alan Tudyk, Rosa Salazar, and Giancarlo Esposito on board.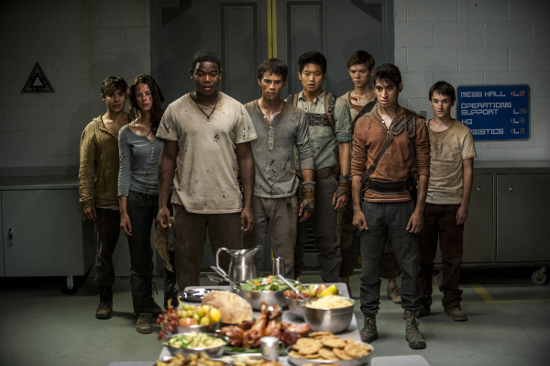 Despite this, Scorch Trials is still an action-packed, exciting, well-made film carried by a still-likable cast. It also does great in the horror-adventure-survival genre department with its large sequences and scary situations. A middle film in a trilogy can be a rough spot to be in for a movie, as it will usually feel like it's just the one setting up the table for the finale. Scorch Trials feels like this for most of its running time, but it does succeed in many other things to be well worth your time. Book fans might question the film as it differs greatly from the source material (book purists be warned!), but fans of the previous film and of the genre should not be disappointed.
ADVERTISEMENT - CONTINUE READING BELOW
RATING: 3.5 out of 5 spots
Maze Runner: The Scorch Trials opens in cinemas today, September 9.
Share this story with your friends!
---
Help us make Spot.ph better!
Take the short survey
Load More Stories