MOVIE REVIEW: Me and Earl and the Dying Girl
A funny, heartbreaking tale of friendship and film bursting with creativity and a distinctive identity
(SPOT.ph) Me and Earl and the Dying Girl is a tough sell. At first glance, you may think it's a too-quirky film full of quirky characters doing quirky things as they quirkily grow up in the world, trying to be like Juno or (500) Days of Summer. A second glance may cause people to think it's an emotional, too-heavy film about a girl with cancer (and having the words "dying girl" in the title doesn't really help). The surprise, though, is that even if Me and Earl can be both these things, it handles the quirky humor and tragic heartbreak with great precision through a skillful combination of style and substance, making it one of the best buys in cinema this year.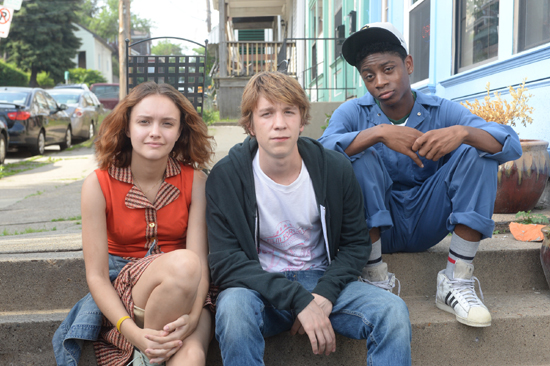 Me and Earl's story begins with a narration from the "Me" of the titular trio, a high school senior named Greg Gaines (Thomas Mann). Greg is an awkward, not particularly handsome, self-loathing kid going through his teenage years, trying not to make any real connection with anyone—not his parents and definitely not his schoolmates. In an attempt to become as invisible as possible, his school identity consists of being in all the social cliques (see: Jocks, Goths, Theater Kids, etc.), allowing him to drift in and out of people's lives with no consequences. His only real friend, the witty and laid-back Earl (RJ Cyler) is someone he can't even call a friend, instead calling him a "co-worker." Greg and Earl are cinephiles and filmmakers, creating lovingly terrible parodies of the films they love (like "Eyes Wide Butt" and "2:48 PM Cowboy").
ADVERTISEMENT - CONTINUE READING BELOW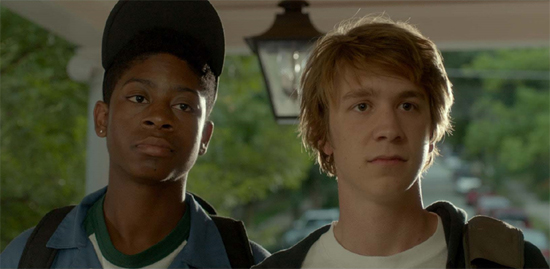 CONTINUE READING BELOW
Recommended Videos
One day, Greg is forced by his parents (Nick Offerman and Connie Britton) to befriend Rachel (Olivia Cooke), a girl who has just been diagnosed with leukemia. Their friendship has a rocky start, with Greg telling Rachel jokes about dead people, but the cool, open Rachel lets it slide, and the two start to form a real connection over time, despite Greg's aversion to it. Greg is then asked to make a touching film for Rachel, a line that the detached Greg has been so afraid to cross.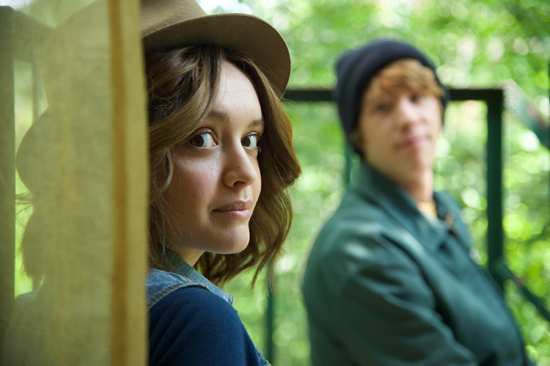 ADVERTISEMENT - CONTINUE READING BELOW
Working with a script by Jesse Andrews (who is adapting his own young adult novel of the same name), director Alfonso Gomez-Rejon commits to making this film be about the "Me," and setting everything from Greg's point of view. Everything we see is a visual representation of what is going on in Greg's head: every frame, camera movement, and character is seen through Greg's eyes, and with the help of cinematographer Chung-hoon Chung, the film delivers a very distinct style that is a testament to classic cinema as well as teenage creativity. Gomez-Rejon and Chung showcase a lot of skill and attention to detail, with long takes, great use of depth, creative camera movements, and even some stop-motion animation (by Ed Bursch and Nate Marsh) to create Greg's world. This over-abundance of style is appropriate because of Greg's supposed love of cinema.
Even on the supporting characters, we get a "Greg lens," as some of them are deliberately one-dimensional: the hot girl, the inspirational teacher, the lazy dad. Even Earl and Rachel are subjected to this at times, but only because this is what Greg wants to see and feel, a way for Greg to feel even more disconnected to his peers.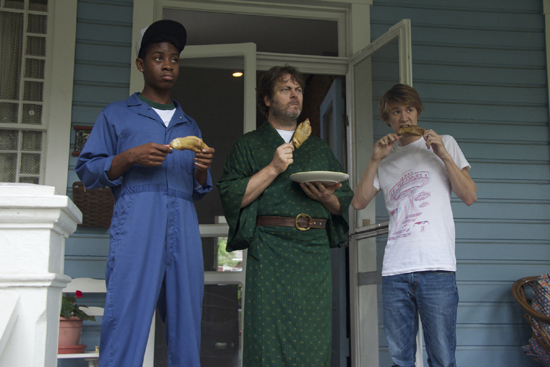 ADVERTISEMENT - CONTINUE READING BELOW
The film, though, never relies on style alone, as substance is blended wonderfully throughout. Greg goes through an emotional, powerful journey as he gets to know Earl and Rachel more than he would like to. It's touching, and kind of comes at you out of nowhere. A sudden shift in style and tone exhibits this. For example, the film's most emotional moment (that will have you reaching for tissues) is a very long sequence with a static camera that comes so suddenly that neither Greg nor the audience is prepared for it. The moving final sequence is also done beautifully.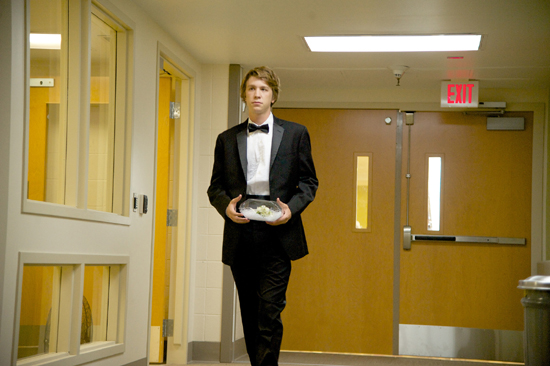 Firmly keeping the film in Greg's point of view can be problematic. Greg sometimes comes off as not the most likable of characters, but seeing the film through his eyes helps, as it presents itself as a love letter to cinema and friendship. In the film, a character discusses how we don't really know someone completely through our interactions, and that one can learn more about the dead after they have gone. That itself is a reflection of Me and Earl because there is so much more one can discover about this film outside of its distinctive style and structure, and long after the credits have rolled. Yes, Me and Earl and the Dying Girl is a tough sell, but if you buy it, you're buying one of the most unique and creative cinematic experiences of the year.
ADVERTISEMENT - CONTINUE READING BELOW
RATING: 4.5 out of 5 spots
Me and Earl and the Dying Girl opens in cinemas on September 16. Photos courtesy of 20th Century Fox.
Share this story with your friends!
---
Help us make Spot.ph better!
Take the short survey
Load More Stories