MOVIE REVIEW: Everest
A thrilling disaster film punctuated with top-notch cinematography
(SPOT.ph) Early into the film, one character succintly observes, "Nature always has the last word." The quote sums up the entirety of Everest, the newest disaster film to hit the silver screen.
Directed by Baltasar Kormákur, the film is an attempt to turn the real 1996 tragedy into a character drama by zeroing in on a handful of characters. Rob Hall (Jason Clarke) is an experienced climber whose company, Adventure Consultants, guides climbers to the top of Mt. Everest for a lot of money. Among his clientele are Doug (John Hawkes), a postman-turned-adventurer; star journalist Jon (Michael Kelly), a Texan doctor named Beck (Josh Brolin), and a renowned Japanese climber named Yasuko (Naoko Mori).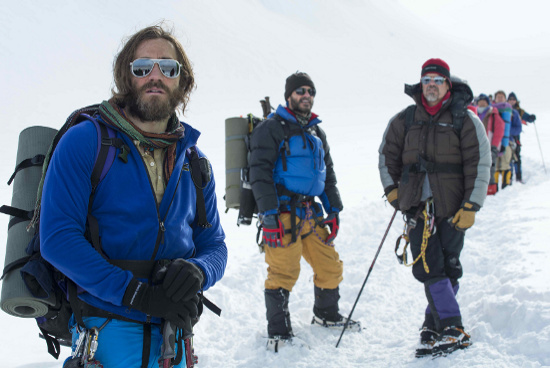 With such a big ensemble cast, it may be easy to feel disconnected from the characters. The script, penned by William Nicholson and Simon Beaufoy, successfully coaxes heartfelt and human performances from its all-star cast. The main cast is backed by a hefty roster of supporting players including Jake Gyllenhaal, Keira Knightley, and Emily Watson, who each pack a gripping emotional punch in their respective roles.
ADVERTISEMENT - CONTINUE READING BELOW
The script doesn't box the characters into a disaster film cliche; instead, we are treated to believable characters trapped in a hostile environment. When it comes to the narrative, however, the intense build-up doesn't quite match the final act. Still, the film delivers the necessary thrills to keep audiences on the edge of their seats.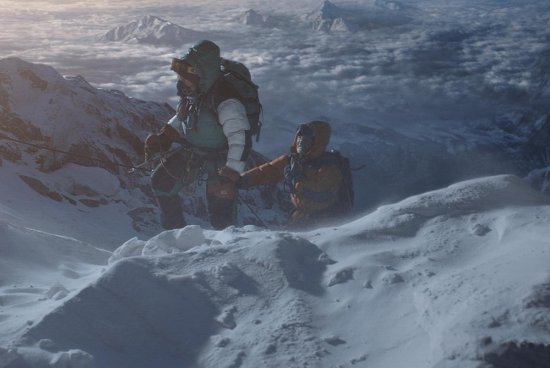 CONTINUE READING BELOW
Recommended Videos
On a purely aesthetic level, Everest is a visual triumph, part-Hollywood disaster movie, part-National Geographic documentary. Perhaps it is the closest an audience member can get to making the treacherous climb, detailing every risky and grueling step up the mountain. We have cinematographer Salvatore Torre to thank for the spectacular eye candy, with sweeping shots of the titular mountain's towering height that punctuate how small the climbers really are.
In a movie landscape that is littered with tales of CGI-filled disasters, Everest stands out with its roster of characters that subvert the usual hero-and-villain tropes we so often see.
ADVERTISEMENT - CONTINUE READING BELOW
RATING: 3 1/2 out of 5 spots
Everest is now showing in cinemas. Photos courtesy of United International Pictures.
Share this story with your friends!
---
Help us make Spot.ph better!
Take the short survey
Load More Stories