10 LSS-Worthy Anthems for When You're Stuck in Traffic
These traffic jams are worth grooving to.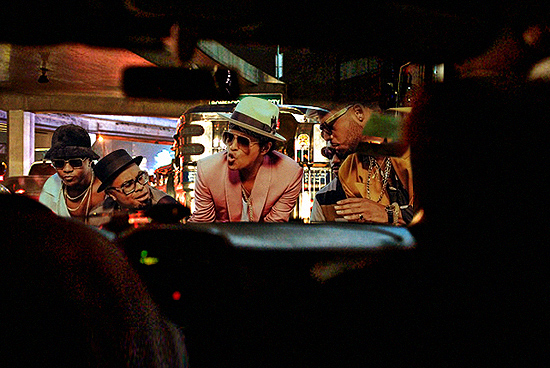 (SPOT.ph) Did you know that we spend an average of about 53 minutes to reach a destination in Manila? Sometimes, however, it feels much, much longer than that. When things are looking bleak and it feels like you're (literally) going nowhere, you need something to pass the time and lift your spirits. Turn up the volume with these 10 catchy songs that will have you singing all the way home.
Also read:
10 Genius Solutions to Metro Manila's Traffic Problems
10 Perfect Songs for Every Manila Situation
10 Radio-Friendly Movie Songs That Stuck
10 Songs for Your Workout Playlist
10 LSS-inducing Songs of 2014
"Wannabe" by Spice Girls
Press "play" when... You're in a car with the squad.
Nothing gets you going like a catchy song about girl power.
"Uptown Funk" by Mark Ronson feat. Bruno Mars
Press "play" when... You're exhausted and you need to stay up for the drive home.
There's a reason "Uptown Funk" has been repeatedly played over the airwaves. It's that infectious. If you aren't tired of this song yet, it'll have you dancing in your seat in no time...like this guy.
"MMMBop" by Hanson
Press "play" when... You're in the mood for a little throwback.
This '90s hit is so LSS-worthy, those 135 seconds left at the stoplight will fly right by. We're betting you still have those lyrics down pat.
"Total Eclipse of the Heart" by Bonnie Tyler
ADVERTISEMENT - CONTINUE READING BELOW
Press "play" when... You want everyone in the car to sing along.
Who says only pop songs are catchy? This ditty is guaranteed to have even the moodiest passenger joining in.
"All Out of Love" by Air Supply
Press "play" when... It's raining outside and you want to pretend you're in a dramatic music video.
One word: Humuhugot.
"Bye Bye Bye" by *NSYNC
Press "play" when... You have finally gotten past that road accident that caused this hellish traffic.
Freeeeeedom!
"Shake It Off" by Taylor Swift
Press "play" when... You're surrounded by terrible drivers.
Whether it's the catchy beat or the quote-worthy lyrics, Tay-Tay's pop song is the cure to slow drivers and buses that pick up passengers in the middle of the road.
"Dancing in the Moonlight" by Toploader
Press "play" when... You're feeling down in the dumps.
Nothing lifts your spirits like a cheery song. Trust us on this.
"F*ck You" by CeeLo Green
Press "play" when... You're feeling extra grouchy.
Make sure to blast it when another bus swerves into your lane.
"Alone" by Heart
Press "play" when... You're all alone on your drive home.
No, it's not just because of the title. It's the kind of song that demands you to sing it at the top of your lungs...high notes and all. Would you really want someone else to witness your vocal efforts?
ADVERTISEMENT - CONTINUE READING BELOW
Also read:
10 Genius Solutions to Metro Manila's Traffic Problems
10 Perfect Songs for Every Manila Situation
10 Radio-Friendly Movie Songs That Stuck
10 Songs for Your Workout Playlist
10 LSS-inducing Songs of 2014
Load More Stories