10 Must-See Movies This October
There's something for every movie fan this month!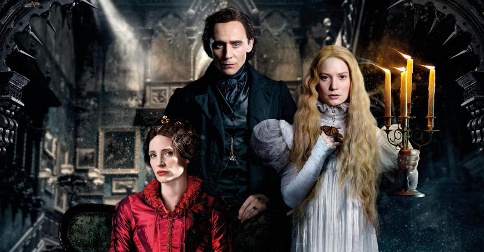 (SPOT.ph) We bid September goodbye with a new set of must-see movies for October. Halloween is just around the corner, so there's plenty of horror to go around in this batch. If that's not up your alley, there's also a lighthearted rom-com, a dazzling fairytale retelling, and a lot of action-thrillers, too!
ADVERTISEMENT - CONTINUE READING BELOW
Sicario
Release date: October 6
Emily Blunt plays Kate Macer, an idealistic FBI agent who has swiftly risen through the ranks. A mysterious government official (Josh Brolin) recruits her to join an elite task force to fight the war on drugs. The team travels across the U.S. and Mexico border to use one cartel boss to flush out an even bigger, more threatening one.
Pan
Release date: October 8
Pan tells the origin story of Peter Pan as a 12-year-old orphan (Levi Miller) who is whisked away to Neverland where he meets new friends, including James Hook (Garrett Hedlund) and Tiger Lily (Rooney Mara). Together, they must defeat the ruthless pirate, Blackbeard (Hugh Jackman).
Crimson Peak
Release date: October 14
Director Guillermo del Toro is back and he's bringing plenty of gothic horror with him. Edith (Mia Wasikowska) marries the charming and seductive Sir Thomas Sharpe (Tom Hiddleston). She then discovers that their home harbors mysterious entities that he and his sister (Jessica Chastain) try to hide.
ADVERTISEMENT - CONTINUE READING BELOW
Bridge of Spies
Release date: October 14
Steven Spielberg directs this historical biography about a lawyer (Tom Hanks) who is tasked to negotiate the release of Francis Gary Powers, a pilot whose spy plane was shot down over the Soviet Union. The Cold War drama is written by Matt Charman and Ethan and Joel Coen.
Knock Knock
Release date: October 14
When a devoted husband and father (Keanu Reeves) is left home alone for the weekend, two stranded women unexpectedly knock on his door for help, kicking off a dangerous seduction and a sinister agenda. The film is directed by Eli Roth.
THE PRENUP TEASER

Watch the most exciting pair, Sam Milby and Jennylyn Mercado in #ThePrenup. Coming soon in cinemas nationwide.

Posted by Jennylyn Mercado on Sunday, 23 August 2015
The Prenup
Release date: October 14
Award-winner screenwriter and director Jun Robles Lana helms the first team-up of Sam Milby and Jennylyn Mercado. Two strangers have a charming meet-cute and they quickly form a friendship while in New York. Things get complicated when marriage is thrown into the equation.
The Walk
ADVERTISEMENT - CONTINUE READING BELOW
Release date: October 14
You're probably going to have to skip dinner when you see this in IMAX. The Walk is the (literally) dizzying story of high-wire artist Philippe Petit (Joseph Gordon-Levitt) who risks his life with every death-defying step he takes. He devises a plan to walk on a tightrope attached to the north and south towers of the World Trade Center.
Regression
Release date: October 14
A detective (Ethan Hawke) investigates the case of a man (David Dencik) who is accused of sexually abusing his young daughter (Emma Watson), but has no memory of it.
Black Mass
Release date: October 21
Many critics have hailed this as Johnny Depp's comeback film—and for good reason. This '70s crime drama tells the true story of violent gangster Whitey Bulgar (Depp) who becomes an FBI informant to take down the mafia invading his turf. Benedict Cumberbatch plays his brother and a Boston state senator, while Joel Edgerton plays the FBI agent who recruits him.
ADVERTISEMENT - CONTINUE READING BELOW
Burnt
Release date: October 28
A troubled but talented chef (Bradley Cooper) from the Paris restaurant scene tries to redeem himself by spearheading a top restaurant and chasing after a third elusive Michelin star. The film also stars Uma Thurman, Sienna Miller, and Jamie Dornan.
Recommended Videos
Load More Stories