10 Creepiest Scenes in Pinoy Horror Films
Including scenes that feature Kathryn Bernardo and (surprise!) Alden Richards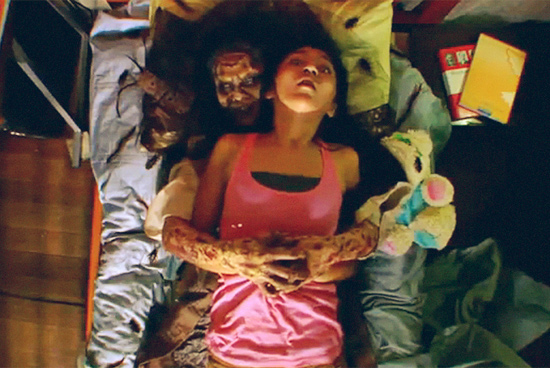 (SPOT.ph) Philippine horror films feature a lot of jump scares and gore to freak audiences out. One moment, a character's in front of a mirror, she then looks up and a ghostly figure appears (cue the bloodcurdling screams). These scares are very much "in the moment." But it's the moments that creep under your skin and make you feel uneasy that are the scariest. It's those lingering, frightening thoughts that keep people up all night.
Here are 10 of the creepiest, most hair-raising scenes in Pinoy horror films. Warning: There will be minor plot spoilers! Cover your eyes if you're scared of them.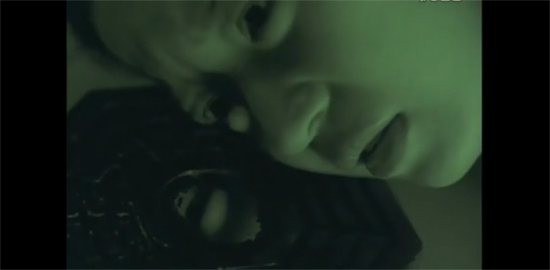 Lotus Feet's Feet from Feng Shui (2004)
Directed by: Chito S. Roño
Feng Shui is mostly known for its unique death scenes and Kris Aquino screaming, but it does have scenes of real dread. Midway through the film, Joy's (Aquino) family is forced to flee their house which is haunted by spirits. When she returns to the ghost-filled house, she comes face-to-face with some of the dead and falls to the floor. This is when things get really creepy. She hears the unnerving click-clack of Lotus Feet's bound feet, and sees all the victims of the bagua. The sounds of Lotus Feet walking can send shivers down many spines. Click. Clack. Click. Clack.
ADVERTISEMENT - CONTINUE READING BELOW
Jesus Statues from Itim (1976)
Directed by: Mike de Leon
In one of the real classics of the horror genre, Mike de Leon's Itim is set in Bulacan during Holy Week. The film overflows with religious themes and Catholic imagery, and one of its most unsettling scenes is one that takes place in lead character Jun's head. He walks into a white room filled with statues of Jesus Christ. Sure, that shouldn't sound creepy, but when those statues start moving and turning towards you menacingly like Doctor Who's Weeping Angels, you can't help but be a little afraid of every statue you pass.
CONTINUE READING BELOW
Recommended Videos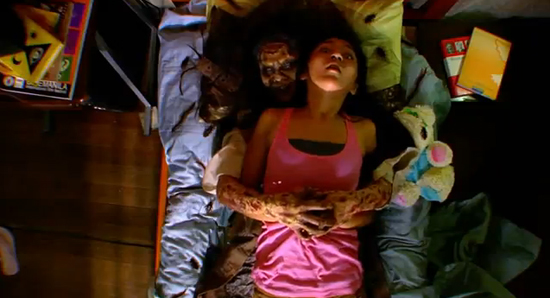 Insects from Shake, Rattle and Roll 13: Parola (2011)
Directed by: Jerrold Tarog
The Shake, Rattle and Roll series is the longest-running film franchise in the Philippines (currently at 15) and there have been lots of good shorts that have come out of it. Way before helming the 2015 blockbuster hit Heneral Luna, Jerrold Tarog (along with young stars Kathryn Bernardo and Louise delos Reyes) told a story of feuding witches and possession in SRR13's "Parola" segment. In one scene, Lucy (Bernardo) is attacked by one of the witches while lying in bed. The walls move, the bed rises, and creepy-crawly insects start to fall off the ceiling all over her. Ewwww.
ADVERTISEMENT - CONTINUE READING BELOW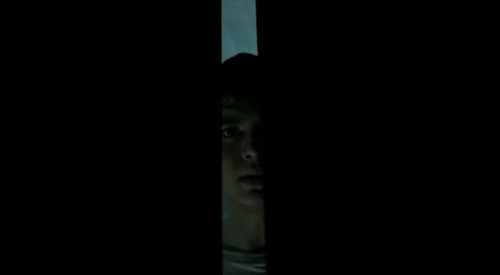 The Teen from The Road (2011)
Directed by: Yam Laranas
In a completely different kind of "creepy," director Yam Laranas goes for psychological scares and shocking twists in The Road. Split into three, it's the middle sequence that brings the most uneasiness. Before he was exchanging pabebe waves with Yaya Dub, Alden Richards earned raves for playing against type as a cold, emotionless killer. The scenes feature little gore, but the sounds and screams are stomach-turning, and to see this baby-faced, seemingly nice guy do awful things and spout scary dialogue while stone-faced just adds to the eeriness.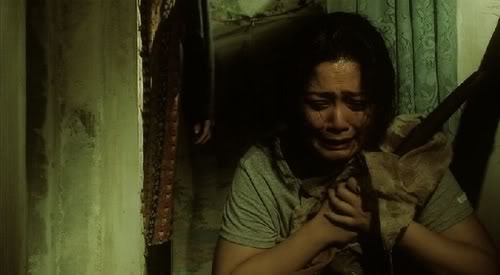 ADVERTISEMENT - CONTINUE READING BELOW
Barbecue from Numbalikdiwa (2006)
Directed by: Bobi Bonifacio
Numbalikdiwa, which stars Maricel Soriano, is about a family that practices cannibalism in order to be immortal. The film has lots of creepy sequences, one of which involves a character eating some tainted barbecue in extreme close-up, which leads to Maricel's character being chased by a blood-drenched woman. The film uses common scare tactics but does them in a completely different way, in a pretty original world—and it will put you off barbecue for a bit.
A Walk in the Woods from Shake, Rattle and Roll 2: Aswang (1990)
Directed by: Lore Reyes and Peque Gallaga
Much of the early Shake, Rattle and Roll episodes are well-loved—like Pridyider (SRR1) and Nanay (SRR3)—but few hold up as well as Aswang, which stars one of Philippines' scream queens Manilyn Reynes. Aswang is about a girl tricked into becoming food for a bunch of aswang, and who must escape to survive. In a spooky sequence, Portia (Reynes) tries to escape through the woods. Silence, darkness, and the unknown are used perfectly in the scene to bring up dread and fear. She doesn't know what's out there, and neither do we, and it's all the more creepy, until a hand reaches out...
Under the Bed from Sigaw (2004)
Directed by: Yam Laranas
When children appear in horror films, you know they're trouble. In one hair-raising scene, Marvin (Richard Gutierrez) searches for his keys in his room. As the camera moves above and beneath the bed, we know something's going to scare us. Marvin looks under the bed, and he finds a doll (dolls are creepy, too—more on that later). The camera stays down here as we see a little girl off in the distance, and something disturbing occurs. No one likes looking under the bed, and this scene doesn't help.
ADVERTISEMENT - CONTINUE READING BELOW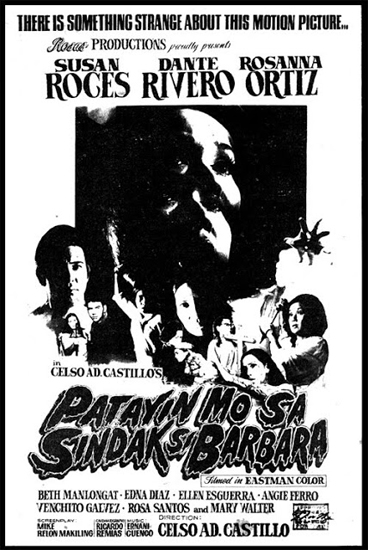 Doll from Patayin Mo Sa Sindak Si Barbara (1974)
Directed by: Celso Ad. Castillo
Another classic of the genre, Patayin Mo Sa Sindak Si Barbara blends ghostly apparitions, haunted objects, and paranormal powers. Dolls are super creepy, as something like Annabelle would surely support. Using what they had at the time, a doll haunted by the sister of Barbara (Susan Roces) provides some nightmare-inducing images of the head-turning, blood-soaked doll variety. The movie's low-budget feel only helps in providing scares, making everything look more real than probably intended. It makes you want to check on your little sister's dolls once in a while.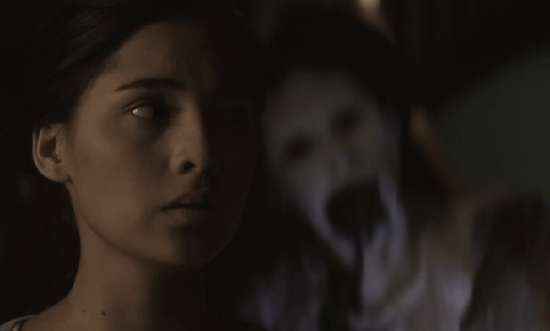 ADVERTISEMENT - CONTINUE READING BELOW
Phone Flashlight from Dementia (2014)
Directed by: Perci Intalan
Dementia is interesting because it blends the modern world with old-school thrills, which has slowly become more prevalent in Pinoy horror (versus the continuous use of aswangs and tiyanaks). One scene involves a phone camera, and that scary thought that when taking innocent pictures, something other-worldy pops up. In another sequence, the power goes out, and Rachel (Jasmine Curtis Smith) uses her phone as a flashlight to travel through a creepy house with a ghastly history. It's a classic horror set-up, just with something more common to people nowadays, and the idea that it could happen to you right now is off-putting.
The Ending, Shake, Rattle and Roll 8: LRT (2006)
Directed by: Mike Tuviera
How Mike Tuviera's SRR8 episode "LRT" ends is creepy in a completely different way as everything else on this list, as the film turns from monster movie slasher into a sharp critique of people in power. Without outright spoiling the end of the film, LRT focuses on a group of people who are stuck in an LRT station and are suddenly attacked by a heart-ripping monster. What happens in the final moments is a neat, clean, wordless, tableau-esque set of shots that are creepy in a way that either saddens or frustrates you because of what it's trying to say about powerful people. In spite of this, it's also probably one of the best LRT rides you're ever going to take.
Share this story with your friends!
---
Help us make Spot.ph better!
Take the short survey
Load More Stories