MOVIE REVIEW: Bridge of Spies
It's Spielberg at his very best.
(SPOT.ph) Trust Steven Spielberg to inject heart and optimism into an espionage drama set during the Cold War. Still, we couldn't picture any other director helming this ambitious yet absorbing biopic.
It's the year 1957 and tensions are running high between the United States and the Soviet Union. James Donovan (Tom Hanks) is an unassuming and good-natured insurance lawyer who is given the unpopular task of defending Rudolf Abel (Mark Rylance), an accused Russian spy. Both the judge and the American public have already deemed Abel guilty, but Donovan is determined to keep him from the electric chair. He convinces the judge to simply convict Abel, in the event that the Soviet captures an American and they can later be swapped.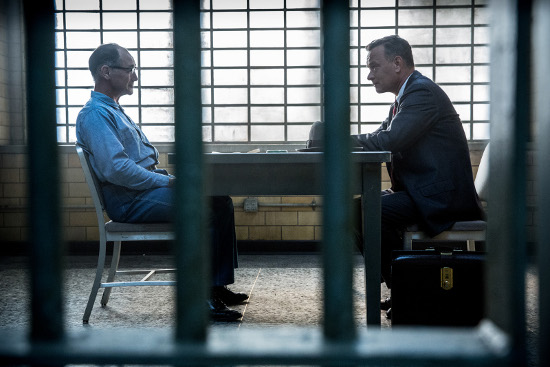 The scenario quickly becomes a reality when the CIA recruits an elite group of pilots to take classified, surveillance photographs over Soviet airspace. One of the pilots, Francis Gary Powers (Austin Stowell) is shot over Russia and captured for trial. The colossal responsibility of negotiating between the two (and later, three) parties falls into the lap of Donovan, a private citizen with no ties to the U.S. government.
ADVERTISEMENT - CONTINUE READING BELOW
Donovan is the very definition of a decent man who is steadfast in his ideals but Hanks veers away from preachy, patriotic speeches by balancing just the right amount of likeability, dry wit, and ingenuity into his role. Rylance, however, is a quiet enigma—easily stealing the spotlight from the film's star with his handful of scenes. He brings subtle yet memorable comedic moments to a character who may otherwise be deemed as ordinary.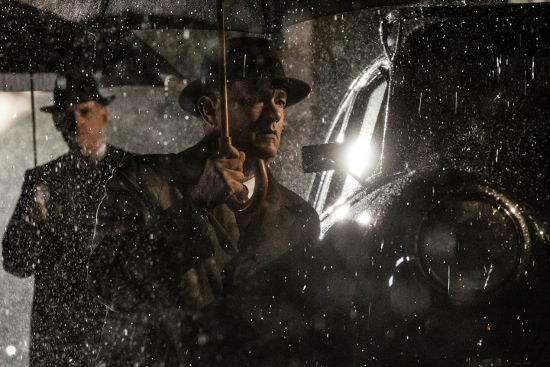 CONTINUE READING BELOW
Recommended Videos
The script, penned by Academy Award winners Joel and Ethan Coen, manages to compress five years' worth of history and complicated negotiations among trigger-happy nations into a 141-minute film. If you're expecting cloak-and-dagger espionage and high-speed car chase scenes, you're out of luck. The script is dialogue-heavy without being too heavy-handed, an effortless marriage of wit, idealism, history, and political commentary.
Of course, it helps that it comes with superb visuals, courtesy of Spielberg, cinematographer Janusz Kaminski, and production designer Adam Stockhausen who vividly bring the late '50s to early '60s New York and Berlin to life. Their collaboration speaks volumes, especially when you consider that the film's most gripping sequences have little to no dialogue. One scene, which involves a frantic and paranoid Donovan trying to escape an FBI agent in the middle of a rain storm, is a suspenseful sequence visually reminiscent of 1940s film noir.
ADVERTISEMENT - CONTINUE READING BELOW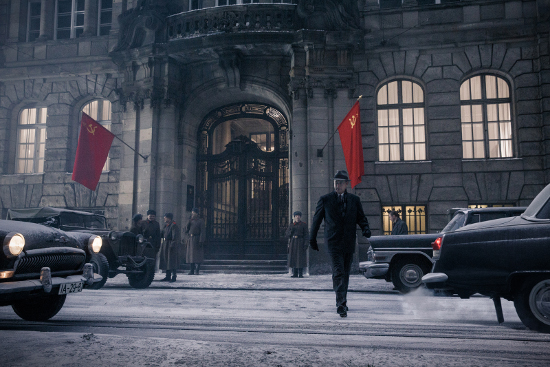 It's a terrific and spellbinding return for Spielberg, whose last film was three years ago with Lincoln and last collaboration with Hanks was 2004's underrated Catch Me If You Can. We emerge from the film caring more about a Russian spy's fate than the Americans', a testament to how far great storytelling can take an audience.
RATING: 4.5 out of 5 spots
Bridge of Spies is out in theaters on Wednesday, October 14. Photos courtesy of 20th Century Fox.
Share this story with your friends!
---
Help us make Spot.ph better!
Take the short survey
Load More Stories