MOVIE REVIEW: The Walk
Joseph Gordon-Levitt stars in this dizzyingly dazzling recreation of one high-wire walker's insane dream.
(SPOT.ph) Those who've seen the 2008 Academy Award-winning documentary Man on Wire will be familiar with the story of high-wire artist Philippe Petit, and "the walk" that made him famous. For audiences who aren't, they will be introduced to Petit in the most daring and visually sumptuous way via Robert Zemeckis' The Walk, which recreates the insane stunt that made Petit famous. Armed with some of the best visual effects this year, and an engaging performance from Joseph Gordon-Levitt, The Walk is a success in technical wizardry and in the exploration of an artist seeking to make his biggest dreams come true.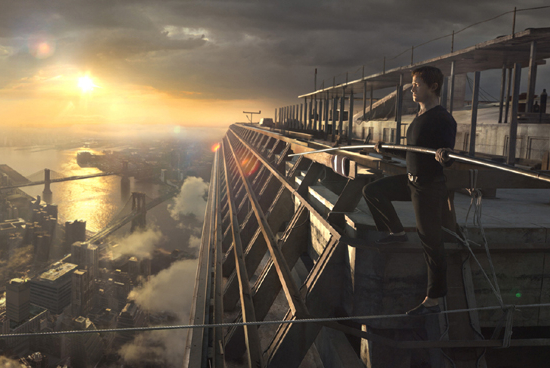 It is 1973, and Frenchman Philippe Petit (Gordon-Levitt) is a man with a dream. With his unicycle tricks, magic, and juggling, he is a budding street performer in Paris. He also performs tight-rope acts, hanging his rope anywhere he can, but he hopes for bigger, more exciting things. On a fated trip to the dentist, he sees the news about the construction of the World Trade Center in New York. He decides that the soon-to-be tallest building in the world is the perfect place to put his wire. Along with his mentor (played by Ben Kingsley) his friends, and fellow artists (or accomplices, as he calls them), he sets a "coup" to perform this incredibly illegal act. Partly playing like a heist film, Philippe and his team plan and execute this idea, figuring out how to break into the towers, how to get the equipment up, and how to set up the wires. With this, Philippe's insane dream—to walk a tightrope between the two towers of the World Trade Center—is now in motion.
ADVERTISEMENT - CONTINUE READING BELOW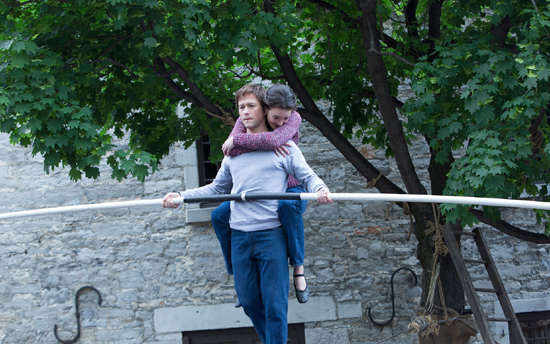 CONTINUE READING BELOW
Recommended Videos
With a resume of films that boast game-changing technical achievements—Who Framed Roger Rabbit, Death Becomes Her, Beowulf, Flight—director Robert Zemeckis is no stranger to pushing the boundaries with visual effects. In The Walk, he and his visual effects team have created a beautiful and stunning pair of buildings that stand in for the World Trade Center. The film is as much a testament to Philippe's work as it is a loving tribute to the Twin Towers, which the film makes sure to note has a life and soul of its own. There are also gorgeous recreations of Paris (Philippe walks between Notre Dame's towers as a practice), and of course, New York City as Philippe walks above it. The climactic sequence (the titular "walk") is a near-masterpiece in the technical department. It's both awe-inspiring and dizzying, making you feel like you're actually there, 110 stories high up in the air, trying not to fall. For those with vertigo, it could be troubling, but most will enjoy the experience.
ADVERTISEMENT - CONTINUE READING BELOW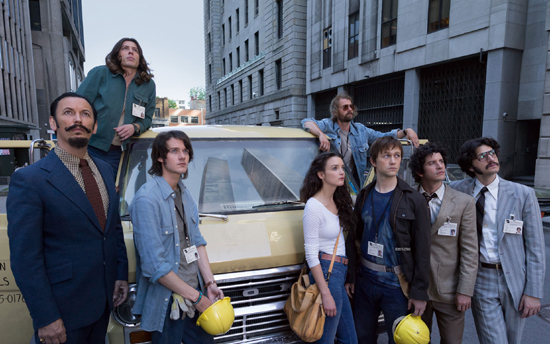 It's the film's biggest sell, and it's something worth buying: a cinematic experience never really seen before (especially as there is no video footage of Philippe's actual walk from 1974), using its VFX and 3D the way Alfonso Cuaron's Gravity and Martin Scorsese's Hugo did. The visuals aren't just used to mark-up prices and as joyless tricks for the eyes, but instead are used to help tell the story, and to make you feel what these characters are actually feeling as it tries to put you in the moment.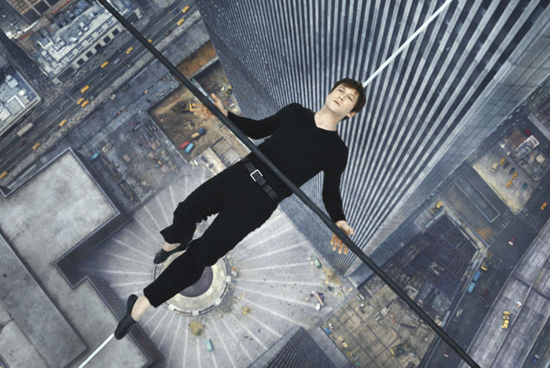 ADVERTISEMENT - CONTINUE READING BELOW
For all the technical achievements in the film, it does have its issues. There is an attempt for the film to come off as quirkily French as possible, with black-and-white sequences splashed with color, surreal dream sequences, and whimsical events that could have been ripped out of a Michel Gondry or Jean-Pierre Jeunet film. It's not all bad, and the attempts are admirable, but it could come off as awkward. Zemeckis also structures the film with Philippe (Gordon-Levitt) breaking the fourth wall and telling his story to the audience. Throughout the film, we jump back and forth from the events happening, and with Philippe narrating his own story as he stands atop the Statue of Liberty with the New York City skyline far off in the background. It's a distracting narrative choice, but fortunately, Gordon-Levitt brings his natural charm and showmanship to carry these scenes.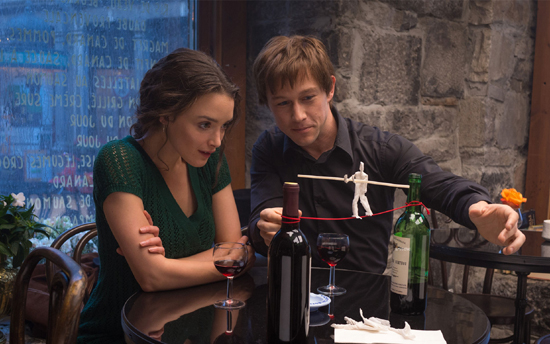 Gordon-Levitt carries himself with so much confidence and charisma, it's hard not to root for any character he plays; even Philippe, who, figuratively and literally, is on edge for most of the film. Carrying a thick French accent and spouting French dialogue (sometimes you just wonder why they didn't cast a French actor), Gordon-Levitt is able to carry the film's emotional center, showing the passion and the genius of Philippe. The rest of the actually-French (or Quebecois) cast, specifically Charlotte Le Bon, who plays Philippe's girlfriend Annie, are also solid in the parts they have to play, despite being underwritten. Despite some tiny narrative stumbles, with a strong cast and even stronger visuals, The Walk finds the right balance between character study and technical artistry.
ADVERTISEMENT - CONTINUE READING BELOW
RATING: 4 out of 5 spots
The Walk is now showing in theaters. Photos courtesy of Columbia Pictures.
Share this story with your friends!
---
Help us make Spot.ph better!
Take the short survey
Load More Stories