(SPOT.ph) In a movie landscape filled with supeheroes, sequels, and remakes, it's refreshing to see a genre film that takes risks in terms of plot. American Ultra is a marriage of stoner comedy and super-agent espionage and while the premise sounds intriguing, it struggles to find the right balance between the two.
Jesse Eisenberg stars as Mike Howell, a convenience store clerk in small-town Virginia whose pastimes include smoking weed, illustrating a graphic novel, and making life immensely difficult for his saintly girlfriend, Phoebe (Kristen Stewart). Unbeknownst to Mike, he is actually a sleeper agent of a clandestine CIA program, endowed with remarkable martial arts skills that includes the ability to turn everyday objects into lethal weapons.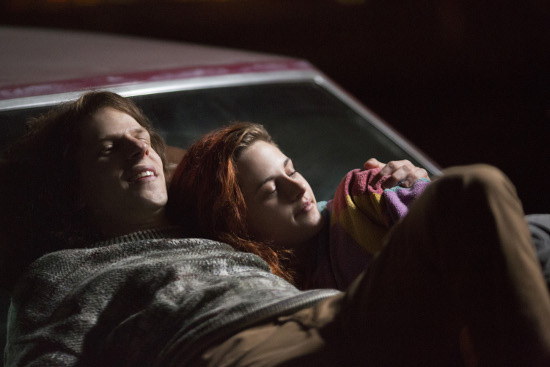 With the program abandoned, a young and ambitious CIA agent named Adrian Yates (Topher Grace) decides it's time to target Mike for extermination. This leads to a much-older agent (Connie Britton) to "activate" Mike so he can defend himself from Yates' massive and unsanctioned kill mission.
ADVERTISEMENT - CONTINUE READING BELOW
Director Nima Nourizadeh and screenwriter Max Landis do a commendable job of building up Mike's slacker lifestyle that directly disconnects with his sudden killing-machine reflexes, making for plenty of laughs early on. However, as the film progresses, it struggles to find its footing between being a love story or an espionage and its narrative eventually falls flat.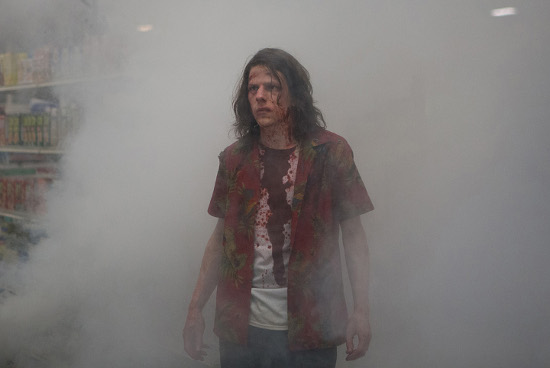 That being said, both Eisenberg and Stewart bring the same easy rapport and likeable chemistry we've seen from 2009's Adventureland. Although it's somewhat difficult to reconcile Eisenberg as a slacker, considering he always shines when he plays the smartest person in the room, his creative action sequences are easily the film's best and most transfixing highlight. Nourizadeh and editors Bill Pankow and Andrew Marcus deftly work the cameras, lighting, and editing to deliver slick and fast-paced fight sequences that breathe blood-spattered life into the movie.
The absurd premise never quite lives up to its off-the-wall hype, and we are left with an undeveloped romance, a deflated spy plot that feels incomplete, and a string of one-note supporting characters. Had American Ultra stuck with one tone and gave more thought to its world-building, we would have ended up with a film far more compelling than its animated end credits.
CONTINUE READING BELOW
Recommended Videos
RATING: 3 out of 5 spots
American Ultra opens exclusively at all Ayala Mall Cinemas on October 28. Photos courtesy of Buena Vista International.
Share this story with your friends!
---
Help us make Spot.ph better!
Take the short survey
Load More Stories