10 Pinoy Movie Scenes That Will Give You the Feels
Have a box of tissues ready.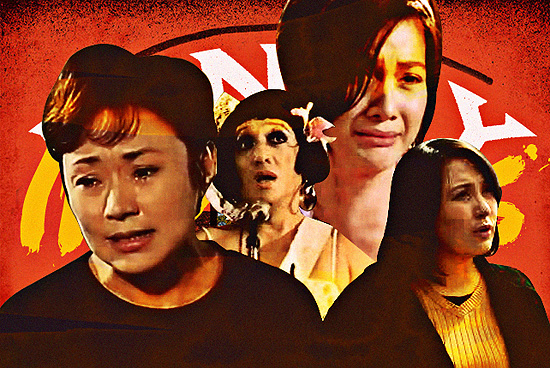 (SPOT.ph) If there's one thing Pinoy movies have in spades, it's melodrama. Plenty of local films have the knack for making even the toughest, most cynical viewer shed a tear—or at the very least, feel a tug at their hearstrings. Whether it's an emotional family drama or a tragic love story, we found 10 movie scenes that will have you reaching for tissues. Get ready; one of them is bound to make you ugly cry.
ADVERTISEMENT - CONTINUE READING BELOW
Spoilers abound, so proceed with caution.
Also read:
10 Must-See Critically Acclaimed Pinoy Movies of 2015
10 Hugot Lines from Pinoy Movies
Top 10 Most Epic Dramatic Showdowns in Pinoy Movies
Top 10 Epic Hair-Pulling Scenes From Pinoy TV and Movies
Skip to 1:51:08 for the scene
Ang Tatay Kong Nanay (1978)
Acclaimed director Lino Brocka paints a melancholic picture of Coring (Dolphy), a cross-dressing gay man who is left to raise Nonoy (Niño Muhlach), the son of the man he pines for. He grows to love Nonoy as his son, but decides to hide his sexuality from him. When Nonoy's mother suddenly appears to claim him, Coring purposely mistreats the boy so he gravitates towards his mother instead. The sight of young Niño Muhlach crying is painful enough, but the film's final scene is the real tearjerker. During a pageant's question and answer portion, Coring opens up about experiencing homophobia, despite being human and an inherently good person.
ADVERTISEMENT - CONTINUE READING BELOW
Ugly cry rating:

Caregiver (2008)
The folks behind Caregiver goes to great lengths to make us root for Sarah (Sharon Cuneta), whether it's her humiliation from the trying conditions of her job, or her crumbling relationships with both her distant son and resentful husband. One of the most poignant scenes is her emotional speech to a wealthy yet extremely difficult patient, Mr. Morgan (Saul Reichlin), where she tearfully says, "You don't know what I had to give up to get this thankless job!"
ADVERTISEMENT - CONTINUE READING BELOW
Ugly cry rating: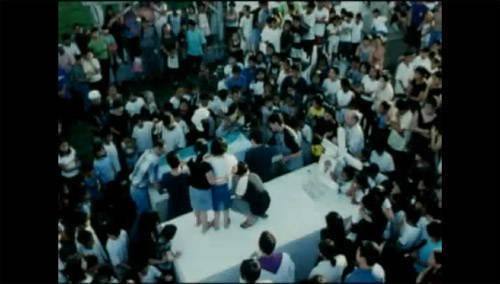 ADVERTISEMENT - CONTINUE READING BELOW
Magnifico (2003)
If you're up for a lot of sentimental drama, this is the movie for you. Jiro Manio plays the kind-hearted titular character, often berated for his stupidity, but determined to provide for his family. He plays matchmaker for his brother, devises a way to buy a wheelchair for his sister with cerebral palsy, and builds a coffin for his dying grandmother. His inherent kindness is especially moving, which makes his abrupt death especially tragic to watch. Oh, and that colorful coffin he painstakingly made for his grandmother ends up being his own.
Ugly cry rating:

ADVERTISEMENT - CONTINUE READING BELOW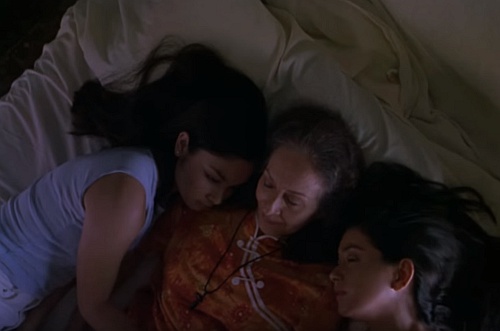 Tanging Yaman (2000)
The film revolves around three estranged siblings who reunite after their father's death, which reopens old wounds and rekindles resentment. We've shed our fair share of tears over the intense confrontation scene between Danny (Johnny Delgado) and Art (Edu Manzano), but nothing makes our hearts ache more than when we watch their mother (Gloria Romero) slowly succumb to Alzheimer's and fails to recognize her own children.
ADVERTISEMENT - CONTINUE READING BELOW
Ugly cry rating:

Saan Darating Ang Umaga (1983)
After years of trying, Lorrie (Nida Blanca) and Ruben (Nestor de Villa) finally decide to adopt a son, Joel (Jaypee De Guzman)—much to the displeasure of their jealous daughter, Shayne (Maricel Soriano). Just as she comes to love her new brother, tragedy befalls the family and Lorrie blames Joel for Ruben's death. We admit: It's hard to pinpoint just one scene when it feels as though the entire movie is designed to bring you to tears. The highlight, however, is the gut-wrenching hospital scene where Shayne begs her grieving mother to let Joel stay.
ADVERTISEMENT - CONTINUE READING BELOW
Ugly cry rating: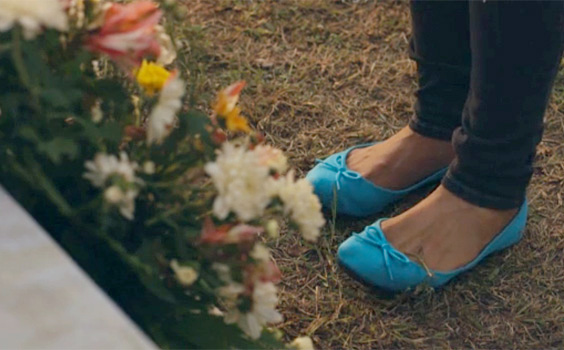 ADVERTISEMENT - CONTINUE READING BELOW
Sana Dati (2013)
The film tells the story of Andrea (Lovi Poe), who suddenly gets cold feet during her wedding to Robert (TJ Trinidad) upon meeting their wedding photographer, Dennis (Paulo Avelino). It turns out that Dennis reminds her of Andrew, the man she once loved (Benjamin Alves). In movies like this, we often root for the lead to break free from a potentially loveless marriage, but Robert—whose love is so patient and steadfast—makes us see things differently. The film ends with a moving, ambiguous scene where the wishy-washy Andrea finally lets go of her past with a pair of blue shoes (once given by Andrew) that she leaves behind. Does she love Robert with the same intensity? Maybe not yet...but she could, and it's enough to leave you in tears.
Ugly cry rating:

ADVERTISEMENT - CONTINUE READING BELOW
In My Life (2009)
Shirley (Vilma Santos) is a single mother who moves to New York in the hopes of reconnecting with her openly gay son (Luis Manzano). She struggles to reconcile her inability to accept his sexuality with her need to play doting mother to a distant and already independent son. Meanwhile, she clashes with her son's boyfriend, Noel (John Lloyd Cruz), who only strives for her acceptance. One of the film's most painful scenes is the fight between Shirley and Noel, where the latter blurts out, "Hindi mo siya pag-aari! At hindi lang ikaw ang may karapatang magmahal sa kanya!"
Ugly cry rating:

ADVERTISEMENT - CONTINUE READING BELOW
Abakada... Ina (2001)
This film dramatizes the strained relationship between Estella (Lorna Tolentino) and her mother-in-law, Miling (Nida Blanca). The latter is a school teacher who belittles and dismisses the illiterate Estella, driving a wedge between her and her family. The conflict pushes a determined Estella to regain her place in the family by going back to school. Estella's situation is painful enough to watch as it is, but nothing brings the tears more than the scene where her classmates make fun of her illiteracy as she struggles to read in her Grade 1 class. More tissues, please!
Ugly cry rating:

ADVERTISEMENT - CONTINUE READING BELOW
One More Chance (2007)
There's a good reason why this movie reduces any viewer to a sobbing mess. Take, for instance, the scene where Basha (Bea Alonzo) realizes how much she wants Popoy (John Lloyd Cruz) back, despite the latter already being with someone else. This results in a dramatic confrontation scene with that infamous aray line: "She loved me at my worst, you had me at my best, and you chose to break my heart." Do you hear that? That's the sound of your heart shattering. Repeatedly.
Ugly cry rating:

ADVERTISEMENT - CONTINUE READING BELOW
Anak (2000)
Anak is one of those films that really hits home, no matter the nature of your relationship with your mom. Vilma Santos plays Josie, a mother whose relationship with her children falls apart after spending years abroad as an OFW. She clashes the most with her resentful teenaged daughter (Claudine Barretto), who openly defies and challenges her authority. Their confrontation is nothing short of heartbreaking and we guarantee Josie's speech will have you ugly crying and hugging your mom in no time. Seriously, Vilma. Stop making us cry!
Ugly cry rating:

ADVERTISEMENT - CONTINUE READING BELOW
Also read:
10 Must-See Critically Acclaimed Pinoy Movies of 2015
10 Hugot Lines from Pinoy Movies
Top 10 Most Epic Dramatic Showdowns in Pinoy Movies
Top 10 Epic Hair-Pulling Scenes From Pinoy TV and Movies
Recommended Videos
Load More Stories