(SPOT.ph) "The dead are alive." These are the words emblazoned across the screen the moment Spectre begins. It's a statement that can mean several things: the Mexican Day of the Dead scene that promptly follows, or the film's ability to dig through its treasure trove of espionage and plant nostalgic throwbacks throughout its 150-minute running time. Or it could allude to something much deeper—the ghosts of 007's past.
As with other Bond films that starred Daniel Craig, Spectre directly picks up where the last film—in this case, Skyfall—left off. Following the death of his mentor, M (Judi Dench), he finds himself in a world that is beginning to need James Bond less and less. The new M (Ralph Fiennes) is in the middle of bureaucratic war against a cocky new colleague named Max Denbigh (Andrew Scott), who is spearheading a reorganization of British intelligence that could lead to the shutdown of the 00-program.
ADVERTISEMENT - CONTINUE READING BELOW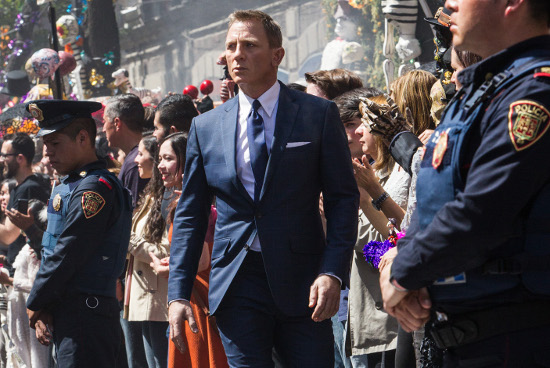 A secret and unauthorized mission leads Bond to track down the kingpin of a sprawling criminal organization called Spectre (Christoph Waltz). Along the way, he joins forces with Madeleine Swann (Lea Seydoux), a young doctor with mysterious ties to Spectre.
The elements of a quintessential Bond film are all there: The sleek cars, the beautiful women, and the flamboyant, heart-stopping action. Spectre, however, brings something even bigger to the table: An exploration of Bond as a character. (This should come as no surprise, as Craig's take on Bond is noticeably more human than his predecessors.)
The underlying theme of the film comes down to choice. It's a subtle theme that resonates throughout the movie, from his choice of going rogue to his exchange with Madeleine, where he insinuates that he has no choice but to lead a life as a secret agent. Going into further detail would be hazardous, but the theme heavily presents itself in the final sequence, where Bond—burdened with so much death and destruction on his shoulders—must choose between being a man destined to kill or something more.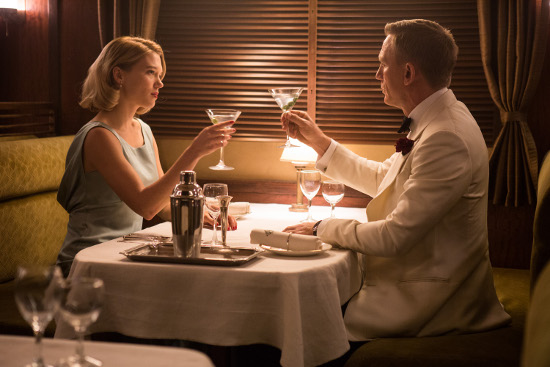 ADVERTISEMENT - CONTINUE READING BELOW
With all its insights into the central character, the film unfortunately forgets another equally important element to the franchise: A compelling villain. Spectre was billed as a menacing organization whose power and reach knows no bounds and must be stopped at all costs. For all its hyped-up talk, we don't get a glimpse of the terrors it is truly capable of; there's no widespread death and destruction, no lasting impact, and no deep-rooted conspiracy. Instead, we are simply told of its admittedly flimsy ties to previous villains responsible for all of Bond's woes. Spectre mistakingly assumes that this alone should be enough to strike fear and dread into its audiences. Waltz, usually an utter delight to watch when playing antagonist roles, is severely underused. The film lacks the eerie and malevolent pull of a proper villain (Skyfall's Javier Bardem quickly comes to mind) and a palpable sense of danger and urgency.
ADVERTISEMENT - CONTINUE READING BELOW
That being said, it does a terrific job of teasing the audience with nods to classic Bond canon, whether it's cars with ejecting seats akin to Sean Connery's era or a fight in a train reminiscent of From Russia With Love. The script by John Logan, Neal Purvis, Robert Wade, and Jez Butterworth also offers plenty of light moments with gags and the occasional deadpan joke. It also gives room for its supporting characters to join in on the high-octane fun, particularly with Madeleine, who is thankfully given more depth than the usual Bond girl.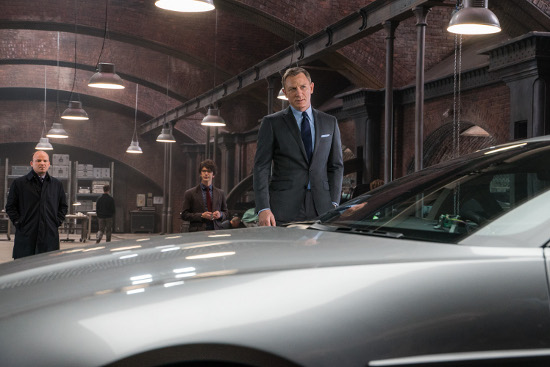 ADVERTISEMENT - CONTINUE READING BELOW
Meanwhile, director Sam Mendes and cinematographer Hoyte Van Hoytema play up a contrast of colors, with varying hues of honey to stark, minimalist whites and grays—both of which are a feast for the eyes with Mendes' penchant for visually satisfying symmetrical shots. The action sequences are true to Bond form and every bit as fist-clenching as the multiple movie trailers promise. The stylish introduction is worth a mention: A terrific, continuously shot sequence with a single camera following Bond through a bustling street parade in Mexico City, into a hotel, up three floors, out a window, and straight to an outrageous series of stunts.
Spectre is rumored to be Craig's last hurrah, but is it a fitting goodbye for the actor who brought life to a darker, grittier Bond? Yes and no. On its own, however, it's a confident entry into the Bond roster—entertaining, thought-provoking, and engrossing all at once.
RATING: 4 out of 5 spots
ADVERTISEMENT - CONTINUE READING BELOW
Spectre is in theaters Friday, November 6. Photos courtesy of Columbia Pictures.
Share this story with your friends!
---
Help us make Spot.ph better!
Take the short survey
More Videos You Can Watch
Load More Stories