10 Pixar Sidekicks Who Deserve Their Own Movie
Dory isn't the only Pixar character that we would love to see in a spin-off.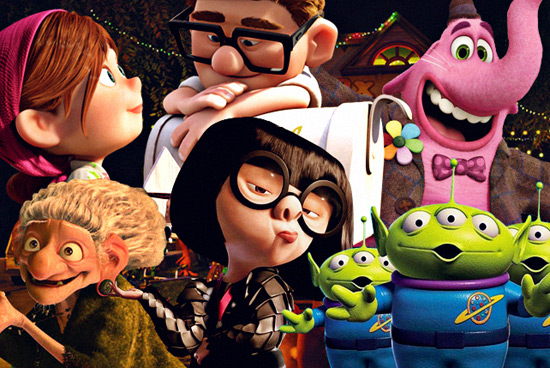 (SPOT.ph) After a very successful showing of Inside Out earlier this year, and The Good Dinosaur which was released on November 25, the beloved animation studio Pixar continues to build their repertoire and charm people (and make them cry) all over the world. We also recently saw the trailer for Finding Dory, the long awaited sequel to the 2003 classic Finding Nemo, which will open in theaters 13 years after the first film.
This got us thinking that many other Pixar characters are well-loved or interesting enough to get their own spin-offs, whether they're back stories to see where they came from, prequels, or a glimpse into how they are now. Below, we've compiled a list of the 10 best supporting Pixar characters who we think deserve their very own spin-off.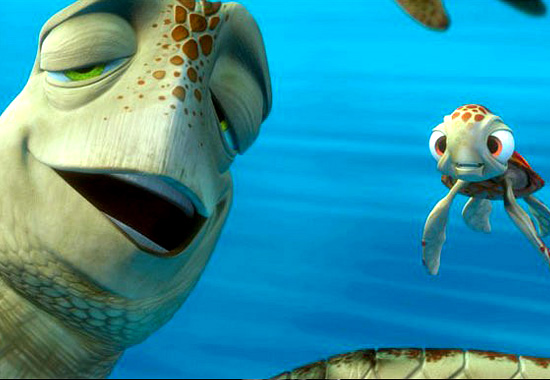 Crush and Squirt from Finding Nemo
Yes, Dory is getting her own spin-off, and that's wonderful, but we would really like to know how those radical turtle surfer dudes are doing. Crush, the 150-year-old sea turtle, and his son Squirt meet Marlin and Dory on the EAC, so we only get a glimpse of the turtles' lives, but they make the biggest impression of all the sea creatures Marlin and Dory meet in their adventure, and to revisit them would be totally cool, bro.
ADVERTISEMENT - CONTINUE READING BELOW
The Spin-Off: Squirt, now in his teen years (or in turtle years, around 20 to 30?), has to face the realities of life when his father Crush ages, and starts to weaken. The father-and-son bond over things as Crush teaches Squirt how life as a grown-up is, and how great and how bad it can be, and how important family is.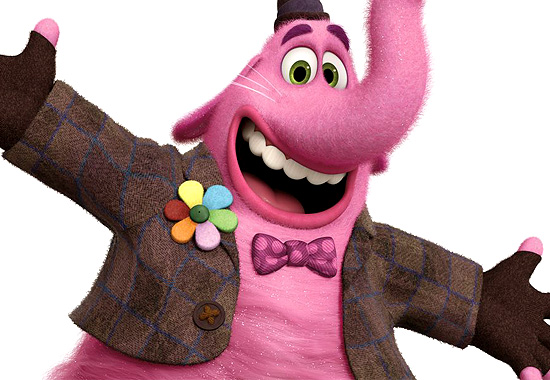 CONTINUE READING BELOW
Recommended Videos
Bing Bong from Inside Out
Who's your friend who likes to play? Bing Bong! Bing Bong! Riley's childhood imaginary friend Bing Bong, the emotional crux of Inside Out, is one of, if not the most memorable and beloved character from Pixar's 2015 film about emotions having emotions. Basing a film around this candy-crying elephant-cat-cotton-candy hybrid seems like a natural, organic fit.
The Spin-Off: Bing Bong spends a lot of time walking and playing around Riley's head, so he must have had tons of wonderful adventures. Bing Bong's Big Adventures would take place before he meets Joy and Sadness, and he would learn to see the bright side of things while helping everyone around him.
ADVERTISEMENT - CONTINUE READING BELOW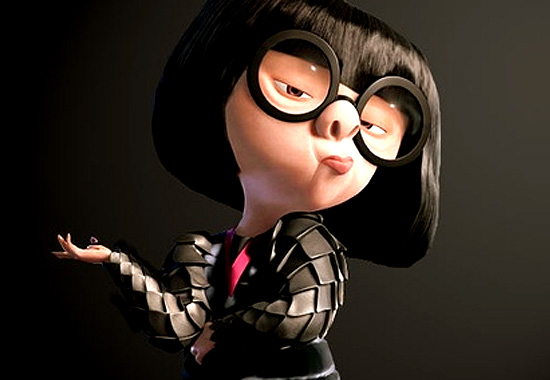 Edna Mode from The Incredibles
While The Incredibles 2 is due for release in 2019, a far more interesting take would be to build a film around everyone's favorite fashion designer for the superheroes: the fierce and wonderful Edna Mode. Her no-nonsense attitude ("No capes!") and her genius-level talent (Those suits! That style!) have made her one of the most popular supporting characters in Pixar history.
The Spin-Off: Edna would go on to design the greatest superhero outfits ever, making her one of the most successful fashion designers in the world. This puts her in the spotlight instead of her clients, and she learns about the price of fame and fortune while battling evil superheroes.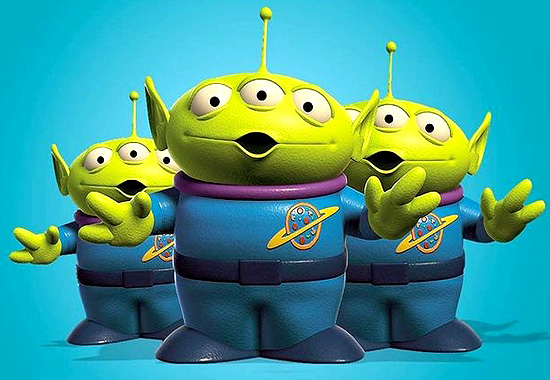 ADVERTISEMENT - CONTINUE READING BELOW
The Little Green Men from Toy Story
Before the penguins from Madagascar and the minions from Despicable Me became a thing, these three-eyed little green aliens were the hilarious, one-line side characters that were great for little gags and funny moments. Now with both the Penguins and the Minions getting their own spin-offs, it's time that Toy Story's favorite aliens get the big-screen treatment.
The Spin-Off: The aliens take charge when their pseudo-parents Mr. and Mrs. Potato Head go missing, and they must cross the "galaxies" to save them, probably with the help of The Claw, strengthening the relationship between parent and child, no matter how different.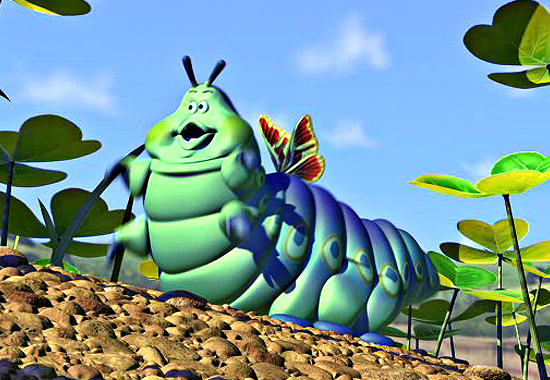 Heimlich from A Bug's Life
It's been 17 years since A Bug's Life was in theaters, but one of Pixar's earliest works still resonates with many, especially those that first saw it back in 1998. There are many great characters that would be fun to check up on, such as the Flea Circus gang, and Dot and Atta, but it is the optimistic and cuddly caterpillar who turns into an equally cuddly, beautiful butterfly that stole people's hearts back then.
ADVERTISEMENT - CONTINUE READING BELOW
The Spin-Off: Heimlich's life as a beautiful butterfly takes him to a new area, where he meets fellow butterflies, and discovers what it is truly like to be one, while also discovering the beauty that's within.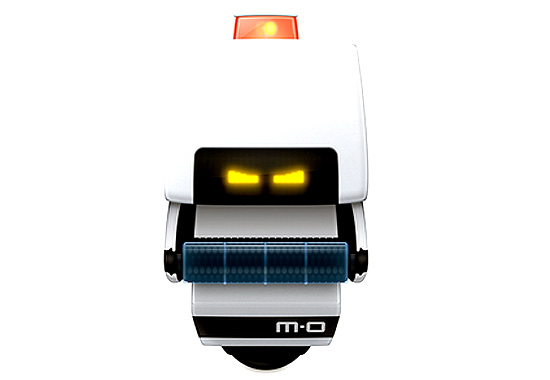 M-O the Microbe Obliterator from WALL-E
John and Mary, the couple that crosses paths with WALL-E and EVE, would make for a romantic story, but what made WALL-E so successful as a film was that it threw away the rule book, foregoing dialogue in long stretches, and letting action and animation tell the story. Therefore, M-O, the little cleaning robot, would make for a really interesting, adorable spin-off that would, like WALL-E, bring emotions out of the emotionless.
The Spin-Off: Taking place at the same time as WALL-E, but from M-O's point of view, the little cleaning robot would grow from feeling like a low-level employee, to a robot that, no matter how small, can do anything it sets its robot-mind to.
ADVERTISEMENT - CONTINUE READING BELOW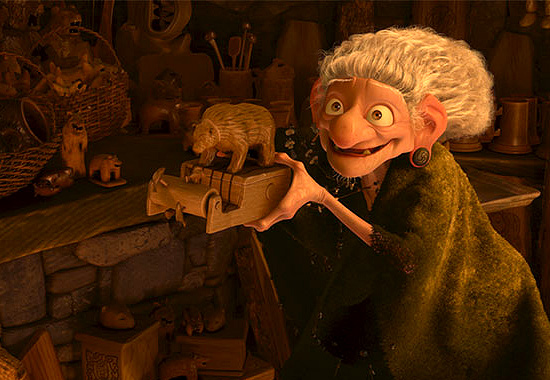 The Witch from Brave
The Witch who loves to carve in Brave is one of the more intriguing characters in that film because we barely see her. She's almost too mystical that we barely get to know what she's actually all about, and to explore her life would be quite the story, especially after an insane conspiracy theory went viral a couple of years ago that the Witch was actually Boo from Monsters Inc.!
The Spin-Off: We discover the life of the Witch, and how she came to be a part of that world, how she got her powers, and what she can do with them, while also learning the limitations of such power, and maybe Pixar also confirms the crazy fan theory about Boo?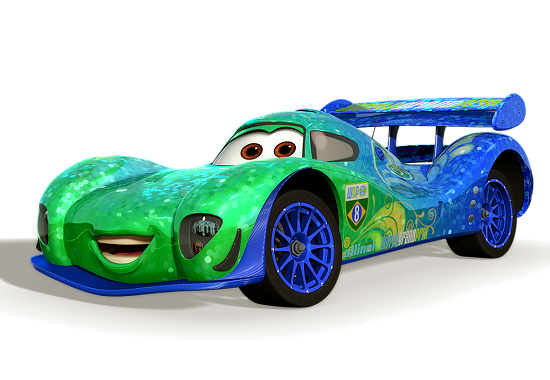 ADVERTISEMENT - CONTINUE READING BELOW
Carla Veloso from Cars 2
Despite having no lines in the film, Carla, the Brazilian sports car, is the only female in the World Grand Prix, and that alone makes her incredibly interesting. With all the press and support for female athletes, a film about the sole female in a sport dominated by men would be incredible. She would be the Danica Patrick or the Ronda Rousey of the Cars series.
The Spin-Off: This would be a prequel, exploring how Carla had to overcome trials and tribulations in life, from her parents not wanting her to be a racer, to what's it like to be a female in a male-dominated sport.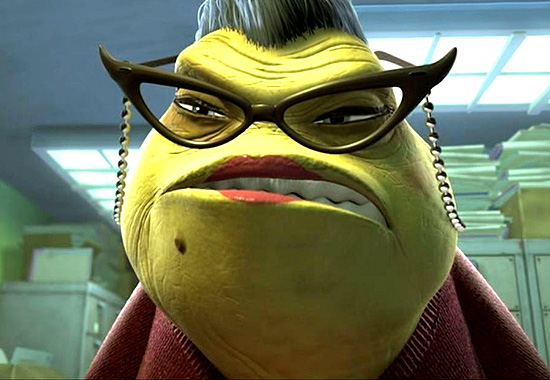 Roz from Monsters Inc.
Who can forget that low, raspy voice calling "Mike Wazowski?" Roz, a slug-like monster that works as an administrator at Mike and Sulley's workplace, is already a great little side character in Monsters Inc., providing many laughs with her one-liners and quips, and her general annoyance of Mike. We find out in the film that there is so much more to her than her grumpiness that leaves a lot to be explored.
ADVERTISEMENT - CONTINUE READING BELOW
The Spin-Off: Roz is actually Agent 001 of the CDA, as revealed at the end of Monsters Inc., and had been undercover at the company trying to expose the sadistic Mr. Waternoose. Roz's life and training to become Agent 001 would make for a spectacular spy-action film in the vein of James Bond, and not only do we discover more about Roz, but in true Pixar fashion, Roz discovers more about herself that she has to hide in order to become a great secret agent.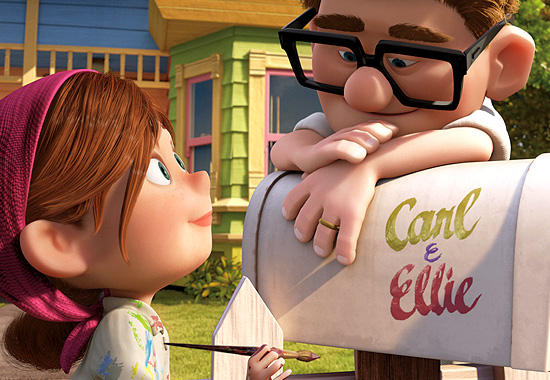 Carl and Ellie from Up
Okay, this is kind of cheating because Carl was the protagonist of Up, but we only got to see ever so briefly (in an incredibly heartbreaking sequence) his wonderful life with his true love. Carl and Ellie seem to have the best time together, always looking at the bright side, but they also stayed grounded. It's a perfectly told story in a few minutes, but if done right, could be told even better as a feature.
ADVERTISEMENT - CONTINUE READING BELOW
The Spin-Off: Carl is telling Russell stories about Ellie, and we are taken to one of his most favorite memories where Carl and Ellie struggle but eventually are able to build their dream home. The story would be about how the pair always makes the best out of bad situations, and trust that believing in something good is never a bad thing.
Share this story with your friends!
---
Help us make Spot.ph better!
Take the short survey
Load More Stories