Paulo Avelino's first episode in On the Wings of Love will stress you out
...in a good way, we promise!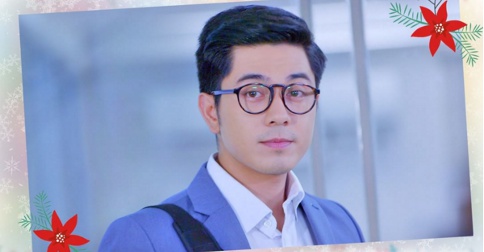 Photo via Dreamscape's Instagram account
(SPOT,ph) One of our favorite things about On the Wings of Love is that it has the ability to take a classic rom-com trope and make it their own. We're no strangers to watching awkward first meetings with the boss, and OTWOL's spin on the trope is both hilarious and swoon-worthy.
ADVERTISEMENT - CONTINUE READING BELOW
Watch the full scene here
Paulo Avelino is the newest addition to the show as Simon, Leah's (Nadine Lustre) new boss and love interest. They unknowingly cross paths in a coffee shop where he accidentally knocks coffee over her laptop, causing her to lose both her cool and her presentation. She later regrets her outburst when she realizes Simon is her boss. Fortunately, Leah doesn't lose her job and she gets the opportunity to apologize.
Fans who are usually protective of Leah and Clark (James Reid) seem to have taken to Simon pretty well:
— COLEEN (@nadineftjadine) December 2, 2015
— ️ (@sassylustre) December 2, 2015
— Ayaw Miyazaki (@Watdahel_Marcel) December 2, 2015
— Joyce (@mikaela4u2010) December 2, 2015
— NADINE'S STAGE MOMMA (@fckyeahkimchiu) December 2, 2015
Also read: Swoon! Paulo Avelino is joining On the Wings of Love
Recommended Videos
Load More Stories