10 Most Attention-Grabbing Local Movie Posters from 2015
A collage of the faces of all the film's big stars? Not here.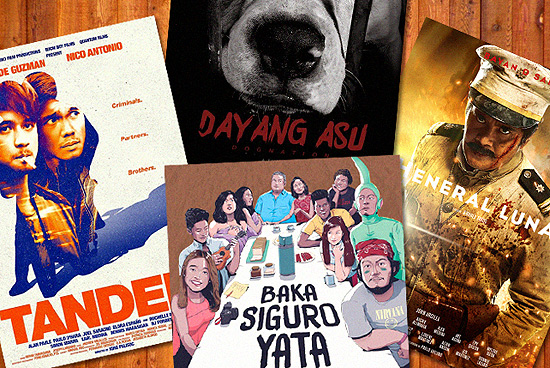 (SPOT.ph) What makes a good movie poster? Sometimes, the best ones are those that keep things simple: a shadowy figure on a white background or an object related to the film front and center. Then there are other film posters that throw everything imaginable but in a controlled way to make for an eye-catching explosion of color.
Whether they're going big or small, these film posters stand out because of their great design and creativity. Many local posters boast a Mount Rushmore-esque poster featuring all the film's biggest stars, they could learn a thing or two from these film posters that go a different route.
Note: This is not a list of the best movies, it is a list of the best posters. The connection of the poster to the movie is part of the criteria but great layout, amazing typography, and other aesthetic merits are the primary bases of the selection.
Also read:
The 10 Most Attention-Grabbing Local Movie Posters from 2014
Top 10 Most Attention-Grabbing Local Movie Posters from 2013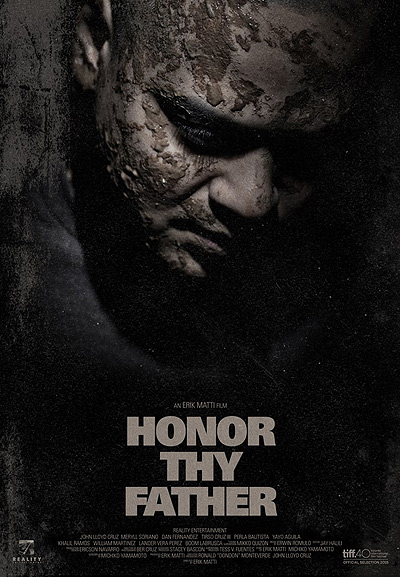 ADVERTISEMENT - CONTINUE READING BELOW
Honor Thy Father
Directed by: Erik Matti
This poster shows that you can still use your biggest star without just throwing their face on the poster. In Erik Matti's Honor thy Father, John Lloyd Cruz's character gets down and dirty, and that's very evident in the poster with its shadow-y lighting and John Lloyd's mud-caked face. You get the feel of the film in one look, and get some promo out of your biggest star—a perfect combination.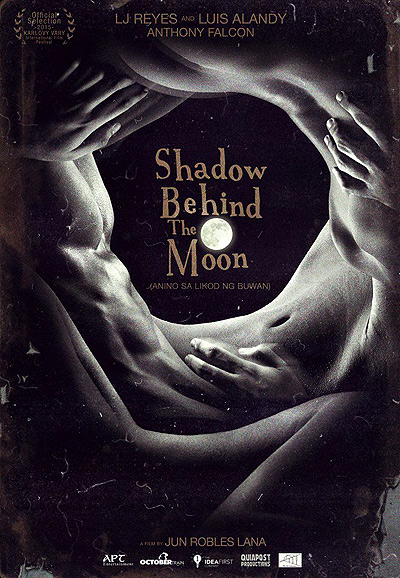 CONTINUE READING BELOW
Recommended Videos
Anino sa Likod ng Buwan
Directed by: Jun Robles Lana
The mysterious and sexy appearance on the poster for Jun Robles Lana's film about two refugees and a soldier fits well in that it's a film about secrecy and desires. It's a poster that makes you look closer as you can't really tell what body part is which, and that's part of the genius of it: because in the film, the three characters are intertwined in many ways. The cutesy font isn't the greatest, although it does make it look like a really enticing book.
ADVERTISEMENT - CONTINUE READING BELOW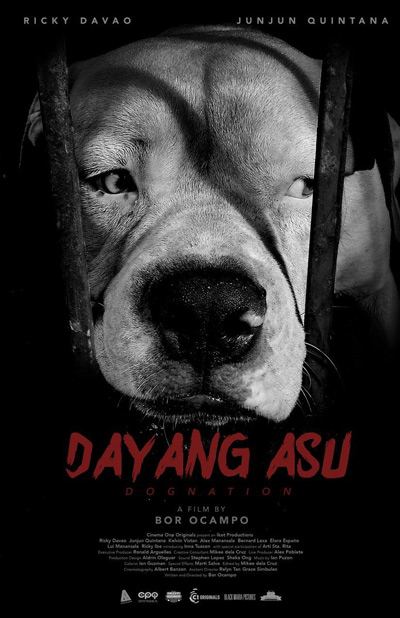 Dayang Asu
Directed by: Bor Ocampo
This Cinema One Original is a brutal, angry look at government corruption, so it only makes sense that the film's poster is dark and gritty, and has a caged dog as its focal point. What makes this poster spectacular? That little side-eye. It's both sketchy and sly, and it's very memorable while staying so simple.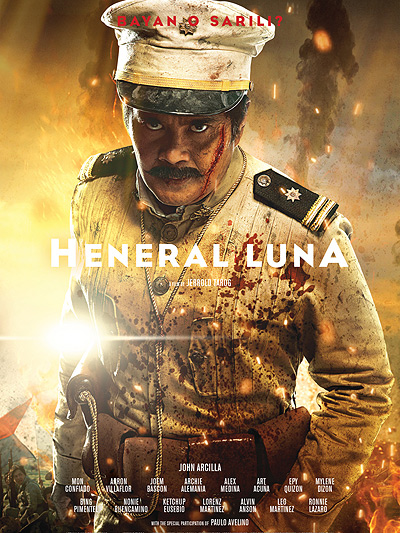 ADVERTISEMENT - CONTINUE READING BELOW
Heneral Luna
Directed by: Jerrold Tarog
The biggest film of the year has one of the noisiest posters in the bunch, but that's what makes it great. Heneral Luna doesn't hold back in its visual flair and colorful language, which is why its equally visual and colorful poster does the trick. John Arcilla is unrecognizable in full costume, so looking at this, you see the brash and angry Antonio Luna and not an actor playing him, as well as the bloody, explosive war that he brings wherever he goes. Add a memorable tagline and some solid lettering, and you've got an eye-catching one-sheet.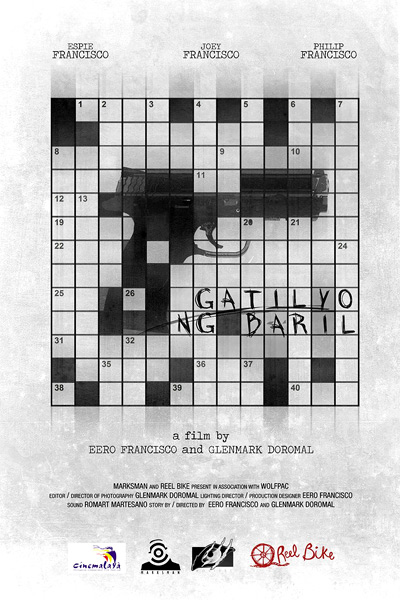 Gatilyo ng Baril
Directed by: Eero Yves Francisco and Glenmark C. Doromal
This Cinemalaya short about a woman who investigates the assassin who attempted to kill Imelda Marcos keeps it simple. The poster uses a crossword puzzle design that reveals a gun with some pencil-scratch lettering to make it immediately stand out from the rest. It's quiet and understated, but attention-grabbing nonetheless.
ADVERTISEMENT - CONTINUE READING BELOW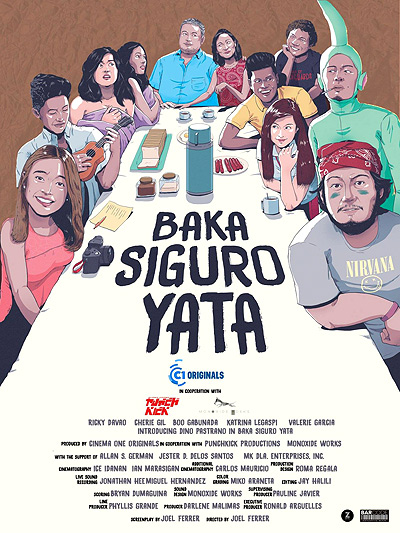 Baka Siguro Yata
Directed by: Joel Ferrer
Drawn versions of the film's characters is nothing new (especially films from Cinema One Originals), but the poster for Baka Siguro Yata immediately shows you that this is going to be a light, slightly quirky family comedy, and it's distinctly Filipino table setting means it's probably something you can relate to. The small nod to Norman Rockwell's famous Thanksgiving painting also makes it memorable.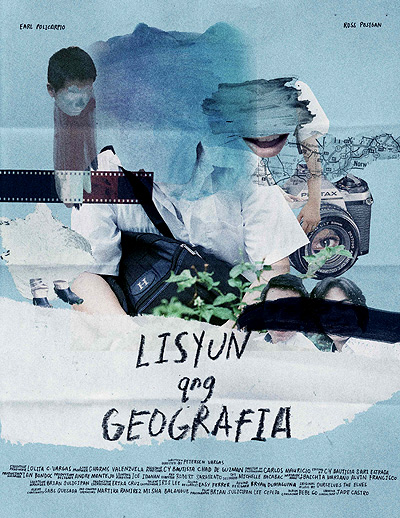 ADVERTISEMENT - CONTINUE READING BELOW
Lisyun Qng Geografia
Directed by: Petersen Vargas
Looking like someone's doodle-slash-collage on a school notebook, the poster for Cinemalaya short Lisyun Qng Geografia is attention-grabbing because it's so mysteriously captivating. What is hidden behind these smudges and blackouts? Have our memories faded or have we chosen to forget? Despite the "handwritten" font, the rest of this poster evokes something peculiar yet fascinating.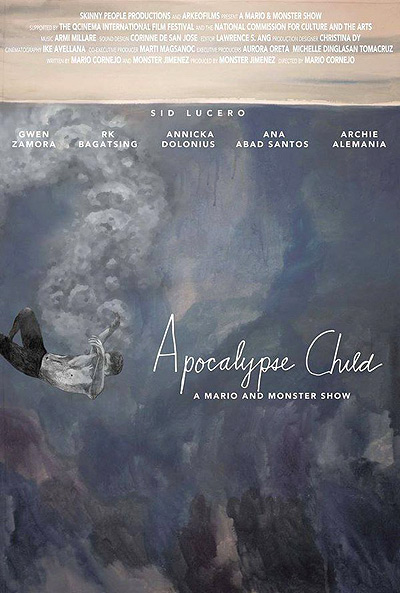 Apocalypse Child
Directed by: Mario Cornejo
This beautiful watercolor painting quality to QCinema's Best Picture winner recalls a stillness that can be found in the Baler-set surfing film as well. It's serene and quiet, but there are people struggling to stay afloat, figuratively and literally, even in the most calm of places.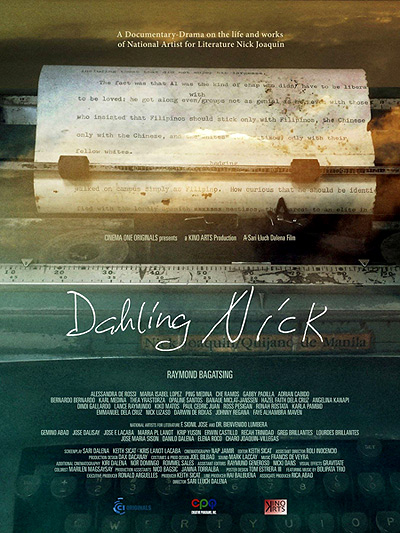 ADVERTISEMENT - CONTINUE READING BELOW
Dahling Nick
Directed by: Sari Lluch Dalena
Dahling Nick is about the life and works of National Artist Nick Joaquin. Like the film and some of Joaquin's best work, the poster has a dreamlike, surreal, almost hallucinatory quality to it with its muted colors and a rusting typewriter that instills romanticism and nostalgia.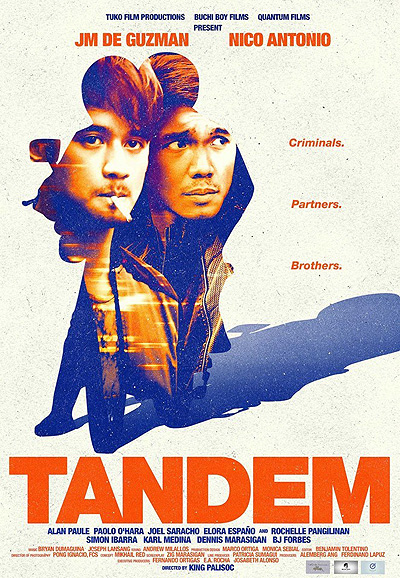 Tandem
Directed by: King Palisoc
It's quite obvious what this film is about just by looking at this very retro poster for the MMFF New Wave entry. The poster feels like a decades-old action movie with its riding-in-tandem motorcyle silhouette superimposed with the two leads' faces staring off into the distance. From the image design, to the lettering of the title, to the graininess, to the three-word tagline, there's something undeniably cool about how it all comes together.
---
Help us make Spot.ph better!
Take the short survey
Load More Stories