MOVIE REVIEW: Brooklyn is an engrossing period romance that tugs at the heartstrings
Saoirse Ronan shines in a love story that is both visually stunning and profoundly moving.
(SPOT.ph) There are bigger, heavier, and more resounding films in this year's Oscars race, but it's Brooklyn that manages to transport the audience back in time—in terms of both scope and visuals—all while managing to pack an emotional punch.
Set in 1952, the film explores the journey of Irish immigrants in pursuit of a better life in the United States. The story is told through the eyes of Eilis Lacey (Saoirse Ronan), a bright and industrious 20-something who is constrained by the lack of opportunities in Ireland. An Irish priest (Jim Broadbent) sees potential in her and gives her the opportunity to board the coveted ship, which entails leaving her sister and single mother behind.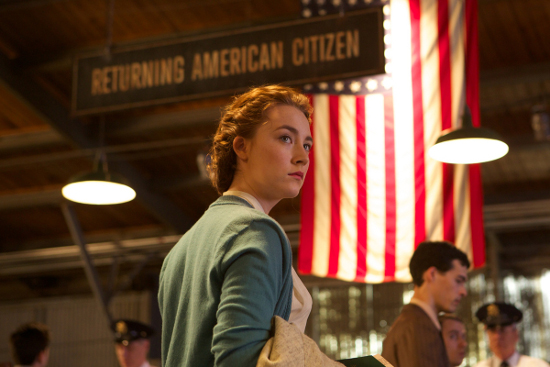 Despite the glitzy and fast-paced lifestyle of Brooklyn, New York, Eilis is crushed by her loneliness, desperately clinging to her sister's letters like a lifeline to her former home. She soon meets a young, Italian plumber named Tony (Emory Cohen), who immediately fills the void in her life and coaxes her out of her timid shell. But just as things are getting serious for the two, she is called back home to cope with a family tragedy. The newly independent Eilis now finds familiar comforts in Ireland, particularly with a shy and newly single local boy, Jim (Domhnall Gleeson).
ADVERTISEMENT - CONTINUE READING BELOW
It might be easy to write off Brooklyn as another tale of a woman torn between two lovers, but it's the acting that gives the film its much-needed depth. This is easily Ronan's most mature performance to date, deftly transforming from a mousy and innocent youth to a worldly and poised woman. It's a quiet and understated role that still packs an emotionally devastating whallop, from a subtle change in posture to a small flinch when she smiles.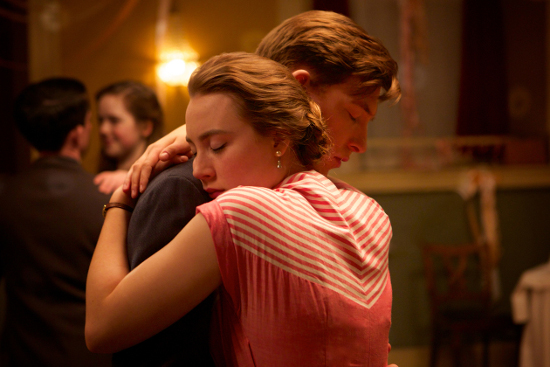 CONTINUE READING BELOW
Recommended Videos
Meanwhile, Cohen—whose turn in 2012's The Place Beyond the Pines was met with mixed reviews—delivers a remarkably vulnerable performance as the immensely likeable Tony. Despite his tough, working-class exterior, it's his sheer love and devotion that will tug at the heartstrings. The script by author Nick Hornby (based on the 2009 novel by Colm Tóibín) allows their romance to slowly but surely unfold, lending plenty of emotional conflict once the love triangle plays out onscreen. Gleeson is terrific in the handful of moments he appears on the screen, once again proving he can inject gravitas to any supporting role thrown at him.
ADVERTISEMENT - CONTINUE READING BELOW
Both Horby's script and director John Crowley manage to capture the limbo Eilis is trapped in, torn between the two stages of her life and the two countries she calls home. Meanwhile, the film's lush production design and breathtaking costume design bring '50s New York to vivid and colorful life, wonderfully juxtaposed with the simplicity of the Irish countryside.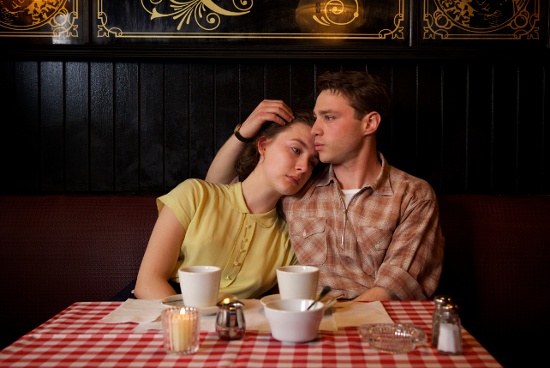 It's Brooklyn's stellar cast that grounds what could have been a tired and saccharine romance. Instead, we are treated to an achingly heartfelt narrative, punctuated with the kind of onscreen chemistry between its leads that many films in this genre can only hope to emulate. It astounds in its simplicity and sometimes, that's more than enough.
RATING: 4 out of 5 spots
Brooklyn opens on January 27 at all Ayala Cinemas. Photos courtesy of 20th Century Fox.
Share this story with your friends!
---
Help us make Spot.ph better!
Take the short survey
Load More Stories