(SPOT.ph) "Pain is temporary, but film is forever," declared director Alejandro González Iñárritu, as he collected his Golden Globe trophy for The Revenant, and he couldn't have said it any better. It's a film that revels in its sheer, unrelenting violence—brilliantly, spectacularly, and unapologetically so.
Loosely based on the 2002 novel of Michael Punke, Iñárritu and co-writer Mark L. Smith tell the remarkable story of Hugh Glass (Leonardo DiCaprio), who skillfully guides a group of fur trappers through treacherous terrain. One day, Glass happens to venture off alone and is mauled by a grizzly bear, leaving him with horrific wounds that render him unable to speak or walk.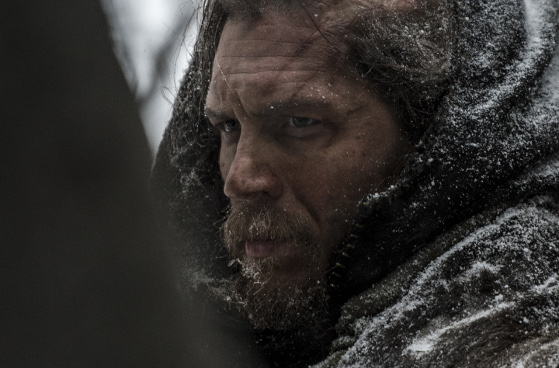 ADVERTISEMENT - CONTINUE READING BELOW
Two men, young and wide-eyed Jim Bridger (Will Poulter) and traitorous John Fitzgerald (a brilliantly menacing Tom Hardy), are assigned to stay with Glass, but Fitzgerald leaves Glass for dead. The latter manages to claw his way out of his grave, traversing through miles of snow and mountains with broken bones, no food, and gaping gashes on his body—his thirst for vengeance guiding his long and tortuous journey.
Much has been said about Iñárritu's staggering commitment to push himself and his crew, but no one truly embodies that endurance test more than DiCaprio. He turns in a virtuoso performance of survival, transforming into a character that physically demands more from him than any other film he has done before. He drags his clawed body through rocks, throws himself into a raging river, and in a fit of primal hunger, tears his teeth into a live fish. Since his character's throat has been ripped, DiCaprio must convey his emotional journey through a series of pained wheezes and sharp exhalations of breath, his eyes and physicality doing all the talking.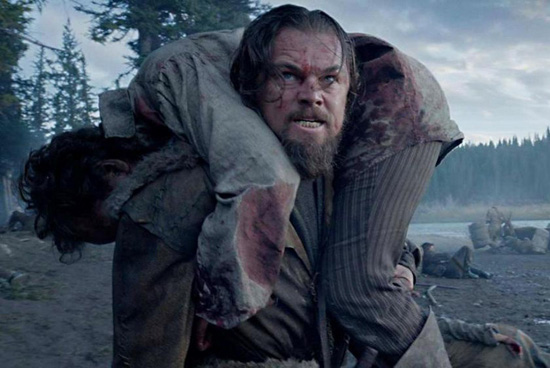 It's a grueling tour de force punctuated by the bear attack—CGI-rendered, of course, but that doesn't diminish the edge-of-your-seat, white-knuckled terror it elicits from the audience. You hear Glass' anguished screams, watch his body rip to shreds, and at one point, the animal comes so close to the camera that she fogs the screen. The savagery is made all the more realistic when you realize it's done in a single, uninterrupted take, as though we are witnessing the brutality first-hand and up close.
ADVERTISEMENT - CONTINUE READING BELOW
That being said, The Revenant is Iñárritu's show through and through. It's a sensory marvel that wows from its breathtaking, opening frame, defying convention to tell a story by shooting entirely in natural light. Iñárritu and his ace cinematographer, Emmanuel Lubezki conjure a visually stunning palette, from frenzied, 360-degree camerawork to gasp-inducing landscape shots. Lubezki, who at this point is a clear shoo-in for his third consecutive Oscar, shoots the movie's first, jawdropping action sequence with a single, unbroken shot. He smoothly glides through the chaos, transitioning from one fallen fur trapper to another, even plunging into the depths of water to capture drowning.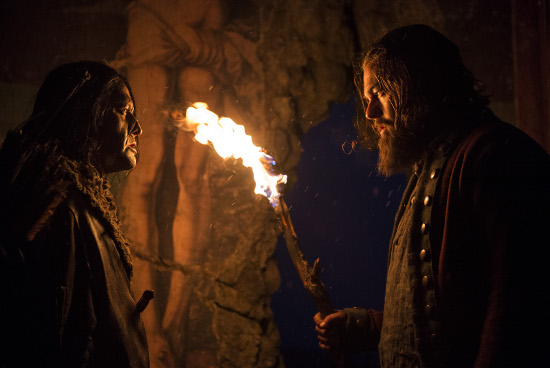 ADVERTISEMENT - CONTINUE READING BELOW
It's this kind of innovative filmmaking that elevates what could have been another revenge tale. You don't simply sit back and watch The Revenant. You shiver at the biting wind, cringe at the cracking limbs, gasp at the bloody, gaping wounds, and emerge from the comforts of the theater exhausted. It's a captivating piece of cinema that's meant to be experienced, and you will, every harrowing step of the way.
RATING: 5 out of 5 spots
The Revenant will start screening at select theaters tonight and will officially open around Metro Manila on February 3, in 2D and IMAX. Photos courtesy of 20th Century Fox.
Share this story with your friends!
---
Help us make Spot.ph better!
Take the short survey
More Videos You Can Watch
Load More Stories