MOVIE REVIEW: Deadpool is R-16 madness in all its snarky, self-aware glory
A 107-minute rollercoaster ride of raunchy jokes and ultra-violent gore befitting its anti-hero
(SPOT.ph) Barely five minutes into Deadpool, and you already know you're in for a treat. The film wastes no time establishing its twisted, tongue-in-cheek humor with an opening credit sequence that pokes fun at its own cast and crew. It will be the first of many attempts to break down the fourth wall—a cheeky nod to its original source material where the character interacts with his comic book readers.
It's that same humor that carries the origin story of Wade Wilson (Ryan Reynolds), a former Special Forces operative-turned-cynical mercenary. His life changes when he meets Vanessa (Morena Baccarin), a prostitute whose difficult past and lightning-fast wit matches his own. These damaged, kindred spirits quickly fall in love and into bed via an extended sex-scene montage that spans a year's worth of holidays.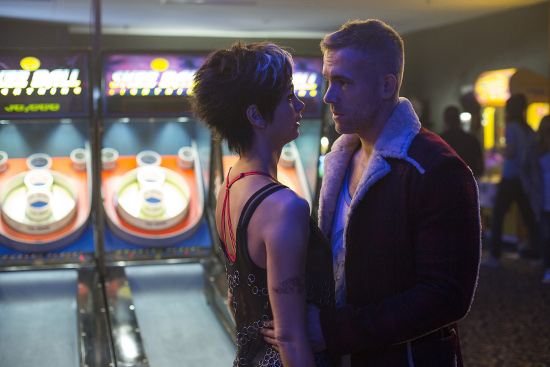 Their bliss turns out to be short-lived: Wade soon receives a terminal cancer diagnosis, and his only solution is to undergo a bizarre experiment by a sadistic scientist named Ajax (Ed Skrein). His attempt to eliminate the cancer results in a horrifically scarred face and body. (The film describes it quite succintly: "You look like an avocado that had sex with an older, more disgusting avocado.") Although he is now cancer-free and gifted with incredible healing powers, Wade isn't entirely happy with his new lease on life. He slips into a red-and-black suit, adapts the alter-ego Deadpool, and embarks on a quest to find Ajax so he can undo the damage.
ADVERTISEMENT - CONTINUE READING BELOW
It's worth noting that all of this is told in a non-linear narrative, driven by the charisma of its lead actor. Reynolds, who has exhibited impeccable (but perhaps underrated) comedic timing in older roles, plays his character with such gloriously unabandoned fun. He's a natural in the role, deftly spitting out biting one-liners and displaying natural chemistry with any character with whom he happens to share the screen.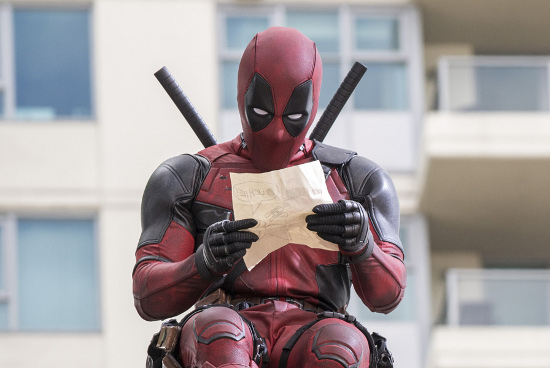 It helps that the script—penned by Rhett Reese and Paul Wernick—doesn't shy away from the gleeful horror, filthy sex jokes, and cheeky pop culture references. And while the script is peppered with inside jokes for well-versed audiences, there is never a moment where a new fan will feel out of place. That being said, the film still manages to embrace the distinct quirks that have endeared fans to Deadpool since the '90s.
It's clear that director Tim Miller has little to work with in terms of budget: the fight scenes are smaller, the set pieces are limited, and the superpowers are less dazzling. Still, with the help of top-notch editing by Julian Clarke, Miller delivers fight sequences that wow with its unabashed gore and stunning choreographed hand-to-hand combat, gunplay, and swordfighting.
CONTINUE READING BELOW
Recommended Videos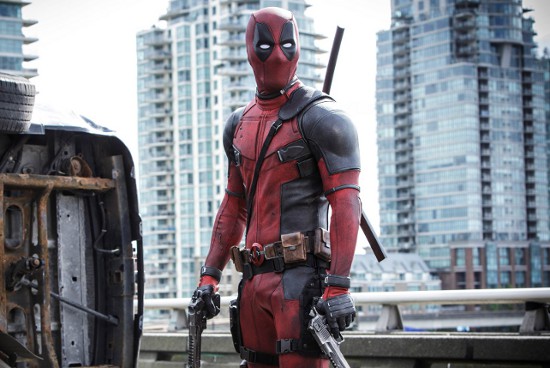 If the film has one weakness, it would be its supporting players who, more often that not, are simply background noise to all the chaos. Silicon Valley's TJ Miller shines as Deadpool's wisecracking best friend in the few moments he's onscreen, but the same couldn't be said for two other X-Men allies, whom we could have done without. Baccarin's Vanessa, who is initially given her moment to shine, is ultimately reduced to her "Hot Chick" moniker from the film's opening credits.
Deadpool proves that the world doesn't have to end for superheroes to don their costumes. Even with such a crowded genre that often takes itself too seriously, his red-and-black suit will easily stand out. Maybe he'll even get to stay for a few more action-packed rounds.
RATING: 4.5 out of 5 spots
Deadpool is now showing in theaters. Photos courtesy of 20th Century Fox.
Share this story with your friends!
---
Help us make Spot.ph better!
Take the short survey
Load More Stories