MOVIE REVIEW: Joy is a strange soap opera held up by a solid cast
While it makes a bit of a mess, it's nothing a Miracle Mop-wielding J Law can't fix.
(SPOT.ph) After big hits like The Fighter, Silver Linings Playbook, and American Hustle, director David O. Russell continues his foray into dysfunctional families and the American spirit with Joy, a "based on true events" drama-comedy about inventor and businesswoman Joy Mangano, who made a name for herself after creating a home shopping staple, the Miracle Mop. While it sounds like a recipe for a great film, O. Russell makes some silly storytelling choices that almost derails this powerful story about female empowerment and never giving up. Enter the savior Jennifer Lawrence (in her third collaboration with O. Russell), who holds everything together with everything she's got and delivers a one-of-a-kind performance like only J Law can.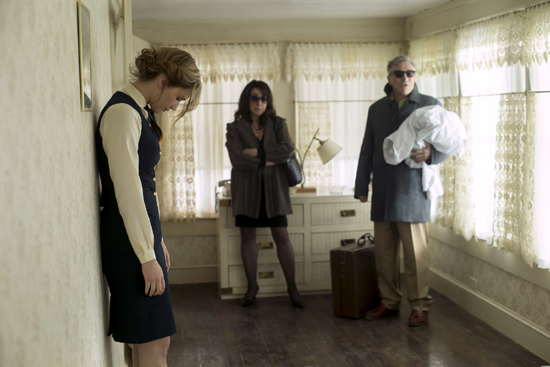 Joy Mangano (Lawrence) is living in a house that is falling apart both physically and emotionally. Almost everything is broken, her ex-husband (Edgar Ramirez) is living in the basement, and her mother (Virginia Madsen) will not leave her room. She's also got a doubting father (Robert de Niro) and a sceptical sister (Elisabeth Rohm). She's dealing with all this on her own, or at the very least with only the support of her grandmother (Diane Ladd).
ADVERTISEMENT - CONTINUE READING BELOW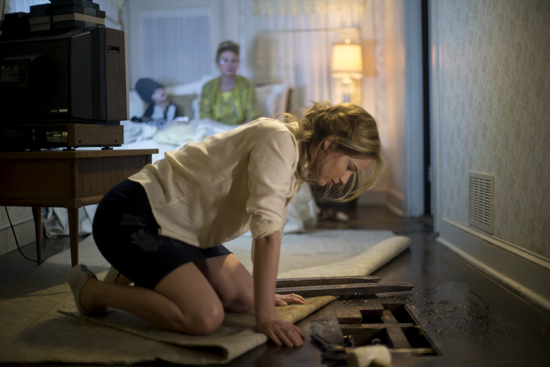 Joy has been an inventor since she was a child, and as an adult, she creates the Miracle Mop, a mop pegged as the only mop you'll ever need. She bounces around hoping to get it sold in stores, but it is QVC, a home shopping network, that gives her a shot. With a thriving new business, Joy must fight manufacturers, her own scheming family, and prove herself to those that look down on her.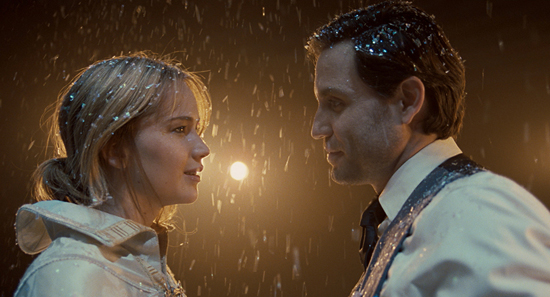 CONTINUE READING BELOW
Recommended Videos
There is little surprise that Jennifer Lawrence can act. As Joy, she flows effortlessly from pure comedy to hard drama, and this stands among some of the best work she's ever done (the scene where she first goes on camera for QVC is, yes, a complete joy). Joy is a stubborn but strong woman who knows what she wants, and will stop at nothing to get it, and Lawrence plays her with such intensity and spirited charm. The ensemble cast is solid, as De Niro, Ramirez, Madsen, Rohm, Ladd, Bradley Cooper as Joy's QVC boss, and Isabella Rossellini as Joy's father's new girlfriend all do solid work.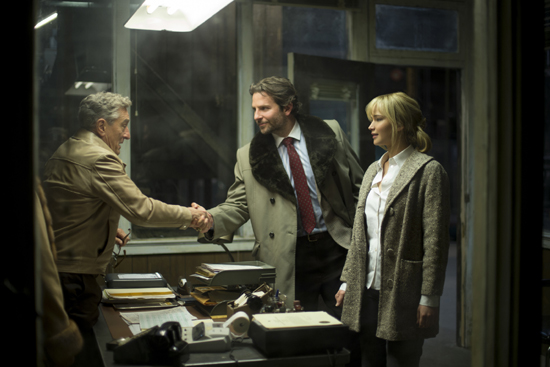 While originally written by Bridesmaids co-writer Annie Mumolo (who is left with a "Story by" credit), O. Russell rewrote the script, though it's never clear if he knows what he wants Joy to be. The film itself is a bit of a mess. It unsuccessfully blends romantic comedy, hard-hitting biopic, serious drama, and silly family comedy. It does not help that the pace and the editing are completely off. There is also a very strange soap opera subplot-slash-thematic device that never works. While Lawrence holds it all together through sheer acting prowess, it's difficult to connect with Joy as a character because the film struggles to connect with itself, too. When everything clicks, it's as magical as a Miracle Mop, but when it doesn't, it's a soggy, dull, regular one.
ADVERTISEMENT - CONTINUE READING BELOW
RATING: 3 out of 5 spots
Joy opens in theaters on February 17. Photos courtesy of 20th Century Fox.
Share this story with your friends!
---
Help us make Spot.ph better!
Take the short survey
Load More Stories