MOVIE REVIEW: Batman V Superman: Dawn of Justice is two hours of messy, superhero chaos
The ambitious spectacle cranks up the mythology, yet still misses the mark.
(SPOT.ph) In the age of epic superhero clashes, studios must continuously concoct new and imaginative ways to keep audiences eagerly lined up outside cinemas. Batman V Superman is something right out of our 10-year-old imaginations, bringing together two of the comic book world's biggest and most recognizable heroes in one epic clash. For all its hype, the final result is a blundering two-hour action fest that's chockful of mythology, but lacks in coherence...or substance.
The film picks up right where 2013's Man of Steel leaves off, but this time with a civilian point-of-view through the eyes of Bruce Wayne (Ben Affleck). This scene plays out like an apology to audiences who felt that there was too much carnage and destruction in the climactic battle. It also serves as cataclyst for Batman's anger at Superman (Henry Cavill), as the super-fight kills dozens of his employees (or "family," as the film calls them).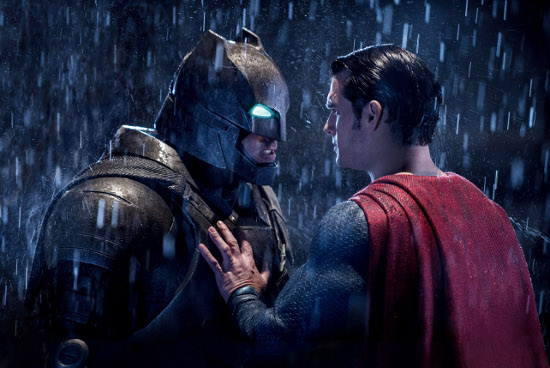 ADVERTISEMENT - CONTINUE READING BELOW
The tense atmosphere is punctuated by a world that is quickly seeing Kal-El as less of a savior and more of an all-powerful being who can and must be held accountable. At the center of all the chaos is the young industrialist Lex Luthor (Jesse Eisenberg), who has bigger and more menacing plans for the superhero duo.
On paper, its plot is relatively simple but the narrative unfolds in an incoherent jumble of unnecessary subplots that awkwardly stumbles into its promised grand finale. Its script by Chris Terrio and David S. Goyer lays on the religious imagery heavily, with mentions of Apollo versus Dionysus, day versus night, and so on. The myth-making immediately sets the haphazard tone for the rest of the film, all while side-stepping the warmth and humor that it so desperately needs.
CONTINUE READING BELOW
Recommended Videos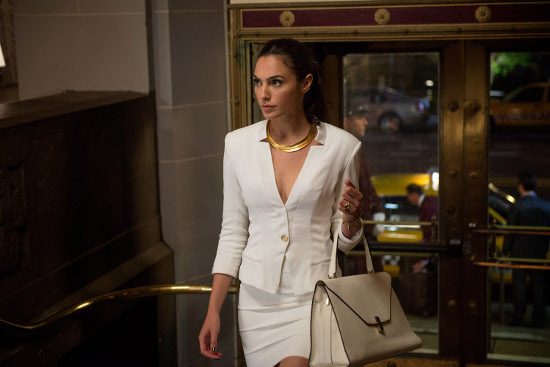 Its supporting cast feels severely underused, whether it's Gal Gadot's Wonder Woman whose shining moment doesn't come until much later, Amy Adams' Lois Lane who is given much to do but very little to say, or Jeremy Irons' dashing Alfred Pennyworth, who simply deserves more screentime. As for the main cast, Affleck is surprisingly charismastic outside his clunky Bat-suit, while Cavill is superb in his quieter, more emotional moments. Meanwhile, Eisenberg may seem an odd choice for Lex Luthor, but his spasmodic yet malevolent presence provides gravitas in a thin script that doesn't offer much for its talented cast.
ADVERTISEMENT - CONTINUE READING BELOW
Director Zack Snyder displays his penchant for hyper-stylized battles, which is best seen during the film's climactic face-to-face. It's a visual spectacle through and through, perfectly matched with the thrumming drums of composer Hans Zimmer. What the film makes up for in special effects, it distinctly lacks in color. Both Snyder and cinematographer Larry Fong opt for a dull palette, rendering even daylight scenes in shades of smoky grays and browns.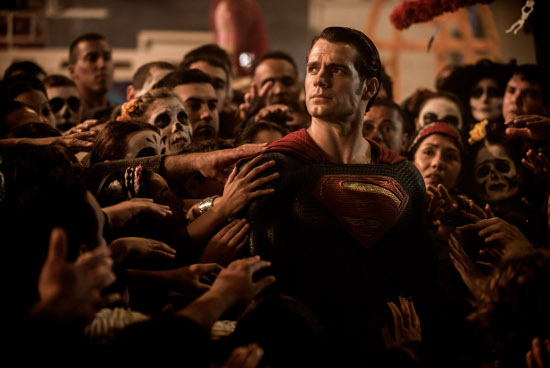 Batman V Superman was originally intended to be DC Comics' launchpad for a series of extended films within its universe. In that aspect, it's a triumph. As a standalone? Next superhero flick, please.
RATING: 3 out of 5 spots
Batman V Superman: Dawn of Justice is out in theaters March 26. Photos courtesy of Warner Bros. Pictures.
Share this story with your friends!
---
Help us make Spot.ph better!
Take the short survey
Load More Stories