MOVIE REVIEW: X-Men: Apocalypse is a muddled superhero spectacle
It's promising but ultimately, it gives its stellar cast little to sink their teeth into.
(SPOT.ph) Before all the major action happens in X-Men: Apocalypse, the kids from Charles Xavier's school for the gifted sneak out to watch Return of the Jedi. They all have differing opinions, until Jean Grey quips, "The third one is always the worst." It's a self-deprecating joke that unfortunately proves to be true for this third installment.
The film starts out with a highly promising opening act: An elaborate flashback to Apocalypse's (Oscar Isaac) mystical beginnings in Ancient Egypt. It quickly shifts to 1983, introducing an array of younger X-Men, including Jean Grey (Sophie Turner), Cyclops (Tye Sheridan), and Nightcrawler (Kodi Smit-McPhee).It also makes a return to its core First Class cast, including Magneto (Michael Fassbender), Professor X (James McAvoy), Mystique (Jennifer Lawrence), and Beast (Nicholas Hoult).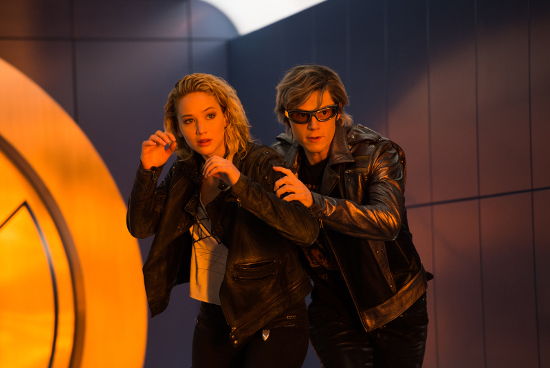 These days, audiences are no strangers to superhero extravaganzas but unlike its most recent Marvel predecessor, Civil War, this heroic clash falls short in delivering the same depth, complexity, or even equal screentime. At best, it's a jumbled narrative with so many characters crammed into one scene that it's often a toss-up between trying to figure out who's who, and lamenting the limited time of the ones you actually want to see.
ADVERTISEMENT - CONTINUE READING BELOW
Inevitably, not every character fares well, either. Some mutants are given little to do, JLaw's Mystique is less nuanced and more inspirational speechmaker, while even McAvoy and Fassbender are forgettable when they disappear from the screen long enough. And yet, the biggest disappointment is what was touted as the X-Men's biggest challenge yet. Isaac does his best to imbue a godlike menace into his one-note role, but any sort of charisma, personality, or complexity that he usually delivers in spades is buried under mountains of prosthetics. His motivations remain unclear, even with a lengthy 143-minute running time.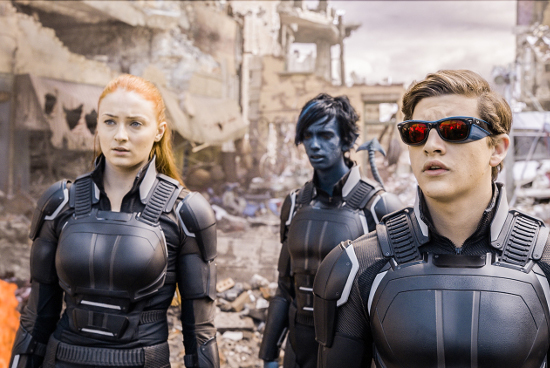 CONTINUE READING BELOW
Recommended Videos
Still, there are some key scenes that will have fans cheering, including the young trio of Jean, Cyclops, and Nightcrawler, who inject life into an otherwise convoluted narrative. There are also a handful of fun '80s pop culture references, almost like a throwback to the refreshing First Class prequel. The action sequences are still topnotch (particularly with Evan Peters' Quicksilver, who once again steals the show), coupled with smooth and skillfully detailed camerawork by director Bryan Singer. 
ADVERTISEMENT - CONTINUE READING BELOW
After the nth skyscraper comes crashing down into dust, there's only so many times you can watch the world be obliterated by the very heroes who are trying to save it. Ultimately, X-Men: Apocalypse entertains, but it lacks the emotional investment and character development to keep it afloat. It's resounding proof that less is more, even for the most powerful heroes.
RATING: 3 out 5 spots
X-Men: Apocalypse is now showing in theaters. 
Share this story with your friends!
---
Help us make Spot.ph better!
Take the short survey
Load More Stories