10 Must-See Movies This June
Finding Dory, Me Before You, The Legend of Tarzan, and more!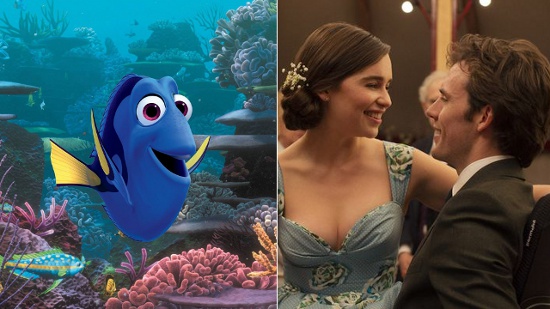 (SPOT.ph) We're officially halfway into 2016, which means the rainy season is upon us! From exciting blockbuster sequels to compelling thrillers, we round up 10 new films that are worth braving the rain for. Mark your calendars for these release dates, Spotters!
Generation Z
Release date: June 1
This horror thriller revolves around a fictional theme park that entertains visitors with zombies as its main attraction. All hell breaks loose when someone hacks into the park's security system and releases thousands of rabid zombies into the wild.
Now You See Me 2
Release date: June 8
The Four Horsemen are back for a second mind-bending adventure. After outwitting the FBI and winning the public over with their magical spectacles, they now face a new threat in the form of a tech prodigy named Walter Mabry. The film stars Jesse Eisenberg, Woody Harrelson, Dave Franco, Daniel Radcliffe, Lizzy Caplan, Morgan Freeman, and Michael Caine.
Our Kind of Traitor
ADVERTISEMENT - CONTINUE READING BELOW
Release date: June 8
While on holiday, an unsuspecting married couple (Ewan McGregor and Naomi Harris) meet a charismatic Russian (Stellan Skarsgard) who turns out to be the top money launderer for the Russian mafia. Soon, the two are thrust into the dangerous world of international spies and dirty politics.
The Conjuring 2
Release date: June 9
Are you ready for more scares? Two paranormal investigators Ed (Patrick Wilson) and Lorraine (Vera Farmiga) Warren travel to London to help a single mother and her four children rid their home of malevolent spirits.
Me Before You
Release date: June 15
Based on the bestselling novel by Jojo Moyes, a young and quirky woman (Emilia Clarke) becomes the caregiver of a wealthy banker (Sam Claflin) who was left paralyzed after an accident. As they grow closer and fall in love, the latter's cynical outlook on life soon changes.
Central Intelligence
Release date: June 15
Bullied as a teen for being overweight, Bob Stone (Dwayne Johnson) shows up to his high school reunion as a fit and muscular CIA agent. While there, he meets Calvin Joyner (Kevin Hart), a fast-talking accountant who misses his glory days as a popular athlete. Stone must now join forces with Joyner to save the compromised U.S. spy satellite system. 
Finding Dory
Release date: June 16
With help from Nemo and Marlin (Albert Brooks), the forgetful yet lovable fish Dory (Ellen DeGeneres) embarks on a quest across the ocean to reunite with her long-lost family.
Independence Day: Resurgence
Release date: June 22
The aliens are back with a vengeance in this sequel to the 1996 hit sci-fi film. Set 20 years after the events of the first film, humanity has united to rebuild the world's major cities, while salvaged alien technology has been utilized to work on solving big problems such as climate change. And yet, the threat of the extra-terrestrials' return still lingers, and it's up to the Earth Space Defence programme to save the day.
ADVERTISEMENT - CONTINUE READING BELOW
Eye in the Sky
Release date: June 29
Helen Mirren stars as Colonel Katherine Powell, a UK-based military officer in command of a top secret drone operation to capture terrorists in Kenya. She discovers the targets are planning a suicide bombing and the mission escalates from "capture" to "kill." But just as American pilot Steve Watts (Aaron Paul) is about to engage, a nine-year old girl enters the kill zone, triggering an international dispute reaching the highest levels of U.S. and British government. The film also stars Alan Rickman, Barkhad Abdi, and Iain Glen.
The Legend of Tarzan
Release date: June 29
Years after he left Africa behind, Tarzan (Alexander Skarsgård) returns to his Congo home to serve as a trade emissary, unaware that he is actually a pawn in a Belgian captain's (Christoph Waltz) deadly plot. Margot Robbie, Samuel L. Jackson, and Djimon Hounsou also star.
Load More Stories