MOVIE REVIEW: Finding Dory has a heart bigger than the ocean
Dory takes center stage in Pixar's best sequel since Toy Story 3.
(SPOT.ph) Thirteen years ago, a film about a clownfish swam into audience's hearts and became a modern classic. Finding Nemo, from Disney-Pixar, was a critical and audience favorite with its gorgeously animated world, touching and heartbreaking story, and perhaps most importantly, its delightful and memorable cast of characters.
One of these is Dory, an open and energetic blue tang that suffers from short term memory loss, voiced by talk show host Ellen DeGeneres. DeGeneres had often joked on her show after the successes of the Toy Story sequels that Pixar should do one for Nemo, and after years of "campaigning," it finally happened. In Finding Dory, we dive into the story of this former sidekick whose one distinguishing trait becomes more complex, emotional, and ultimately more complete as the film progresses.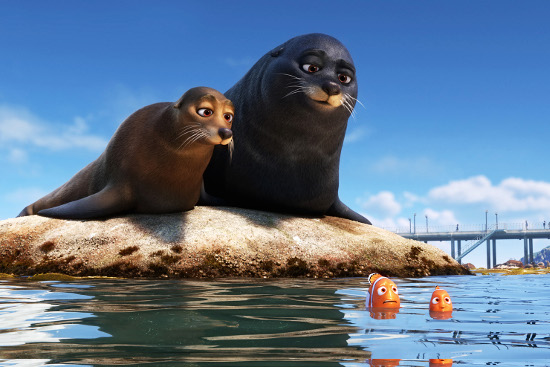 ADVERTISEMENT - CONTINUE READING BELOW
CONTINUE READING BELOW
Recommended Videos
The story takes place one year after the events of the first film. Dory, now living happily with Marlin (voiced by a returning Albert Brooks) and Nemo (Hayden Rolence, replacing Alexander Gould) suddenly remembers her parents. Dory decides that she needs to go back out into the open ocean to find her family, but she can barely remember them and how to find them. She sets off on another wild journey with Marlin and Nemo, this time to California, hoping that the Marine Life Institute would give her answers to the whereabouts of her family.
In little flashbacks peppered throughout the film (usually appearing when most needed), the audience is told of Dory's childhood and how she came to meet Marlin. In heartwrenching Pixar fashion, a cute-as-can-be Baby Dory is introduced, along with Dory's parents. Jenny (Diane Keaton) and Charlie (Eugene Levy) do their best to teach their forgetful child how to cope with the world. These are easily the film's most subtly heartwrenching sequences, and will surely resonate with parents who have children with learning disabilities or special needs.
ADVERTISEMENT - CONTINUE READING BELOW
Finding Dory makes its title protagonist more emotionally complex in a matter of minutes. Dory isn't just that funny sidekick that we can laugh at anymore as she is a character who struggles and has fears because of her disability. This is Pixar at its very best—creating imagined worlds to poignantly reflect a truth in the real world.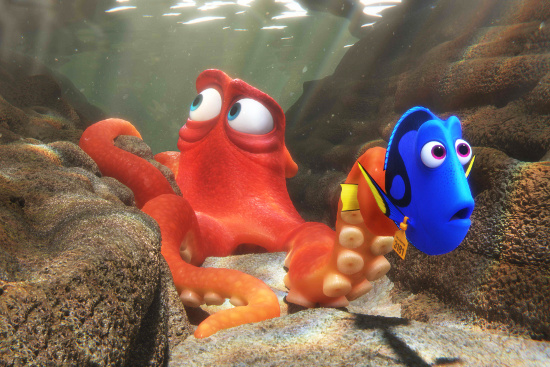 ADVERTISEMENT - CONTINUE READING BELOW
DeGeneres is the beating heart of this film as she gives another standout performance as Dory, adding layers of loneliness and fear to the character's already wacky but charming personality. How she is able to shift her voice from scared to amused, or excited to confused at the flap of a fin is really admirable. She also manages to keep Dory's sense of wonder always present. Brooks delivers a great voice performance with Marlin. Of the new additions to the cast, it is Modern Family's Ed O'Neill that gets the biggest slice of the film as a grumpy octopus that Dory meets at the Institute. He and DeGeneres play off each other well, but these new characters never quite leave the same impact as the Tank Gang of Finding Nemo.
It is wonderful to see Andrew Stanton (Finding Nemo, Wall-E) return to the animated directing chair, this time alongside Angus MacLane. Stanton has an innate ability to beautifully portray strange worlds in the most pleasing and awe-inspiring way. The open ocean, as well as the Marine Life Institute are both full of personality, with their own silly characters voiced by the likes of Ty Burrell, Idris Elba, Bill Hader, and Kate McKinnon. There's an effortlessness to everything in Finding Dory: how the light peers into the ocean, how the fish swim, or how rowdy children can be are animated with much detail. 
ADVERTISEMENT - CONTINUE READING BELOW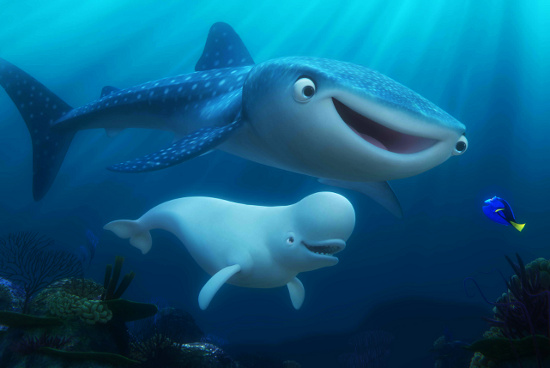 The big question many will be asking is whether it's as good or better than its predecessor, and the short answer is no. For the most part, it hits the same emotional beats as Nemo, but never quite to full effect. The sense of wonder and magic the first film had is lost in the second. Most of its "present" plot (a.k.a. not including the Baby Dory flashbacks) shows characters swimming from point A to point B and then back again.
ADVERTISEMENT - CONTINUE READING BELOW
This does not mean that Dory is a bad film. It's a very good one, actually, and is Pixar's best sequel since Toy Story 3. The big-hearted lessons about family and companionship will resonate with many viewers. While Dory never quite rises to the top of Pixar's ouevre, it's still a welcome companion piece to the 2003 film, and will only make kids and adults alike want to spend more time under the sea.
RATING: 4 out of 5 spots
Finding Dory is now in theaters. Photos courtesy of Disney-Pixar.
Also read: 15 Minutes With Paul Abadilla, Artist for Pixar Animation Studios
Load More Stories