10 TV Show Revivals You Should Check Out
From classic shows to under-the-radar gems, these new revivals are a must-watch!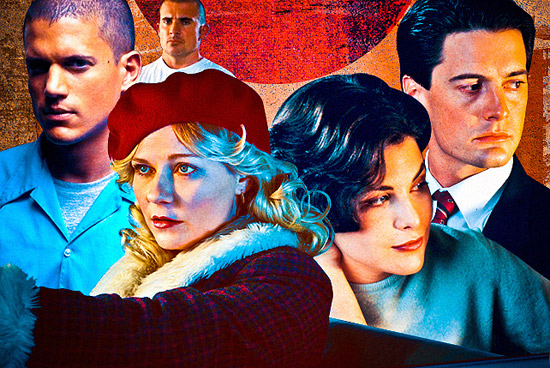 (SPOT.ph) Between movies, novels, comic books, and video games that are getting adaptations, TV comebacks seem to be the new "in" thing. After all, there's nothing quite like the nostalgia of a good classic, sometimes, made even better with a more modern-day take. Whether it's a cult movie or a show from decades ago, we round up 10 new TV reboots and revivals that you can't miss.
ADVERTISEMENT - CONTINUE READING BELOW
CONTINUE READING BELOW
Recommended Videos
Also read:
10 Classic TV Shows You Can Stream Right Now
10 TV Shows to Binge-Watch on a Rainy Day
10 Must-Watch Sitcoms to Marathon This Holiday Season
The X-Files
Release date: January 2016 (Fox Channel)
After nine long seasons, one spin-off, and two feature films, we never thought we'd see the paranormal adventures of Mulder and Scully ever again. Thanks to fan clamor, the show had a successful six-episode revival this year. According to star David Duchovny, there's a pretty good chance there will be more...and it won't just be six episodes.
Wet Hot American Summer: First Day of Camp
Release date: July 2015 (Netflix)
While it may have been a commercial flop when it was first released in 2001, Wet Hot American Summer has since become a cult classic. Fans cheered when they got an eight-episode Netflix reboot of the 2001 film, and it's no surprise that it gained positive reviews from critics and general audiences alike. With its star-studded cast (including actors such as Paul Rudd, Amy Poehler, Elizabeth Banks, and Bradley Cooper), wild, absurd humor, and fun '80s vibes, First Day of Camp is an absolute riot—and way too much fun to miss out on.
ADVERTISEMENT - CONTINUE READING BELOW
Twin Peaks
Release date: 2017 (Showtime)
David Lynch's 1990 series is now considered by many as one of the greatest TV shows of all time. Revolving around a murder investigation in a small, rural town, Twin Peaks was the perfect blend of eccentric, Lynch-brand humor and dark, unnerving suspense. While it was cancelled prematurely after its second season, it was announced in 2014 that a revival of the program was ordered for 2017, with original writers Frost and Lynch, as well as many of the cast members, returning to the show. With Lynch back in the director's chair, there's no way that the new series will disappoint.
Prison Break
Release date: 2017 (Fox Channel)
While the original series focused on two brothers—one of whom is wrongly sentenced to death—and an elaborate prison escape plan, we have yet to discover what the latest miniseries will have in store for the two. We do know, however, that original cast members Dominic Purcell and Wentworth Miller (who played imprisoned and non-imprisoned brother, respectively) will be returning. With the series' characters orchestrating what we assume will be another prison escape, it looks as though we have a lot of exciting episodes to look forward to.
ADVERTISEMENT - CONTINUE READING BELOW
Roots
Release date: May 2016 (History Channel)
Based on the 1977 series of the same name—which, in turn, was based on Alex Haley's novel Roots: The Saga of an American Family—this revival tells the story of Kunta Kinte, a West African warrior in the 1700s who is sold into slavery, referred to as "Toby," and eventually bought by a Virginia plantation. While it may be set in the 18th Century, Roots' story is still pertinent today; and its poignant, powerful, and heart-rending narrative is bolstered by the strong performances of a stellar cast (including Malachi Kirby, Forest Whitaker, Anna Paquin, and Matthew Goode).
Fargo
Release date: 2014 onwards (FX)
Another film-to-television reboot, Fargo is based on the 1996 Coen Brothers film of the same name. Nominated for 18 Emmy Awards (and winning three) in its first season, the black comedy series centers on both the criminals and the law in midwestern cities. With each new season taking place at a different point in time—and as a result, focusing on new characters and a new storyline—there's no tiring of this show. With its first two seasons out, it's best to start watching now before the third season premieres in 2017. Some famous faces who starred in the show include Kirsten Dunst, Patrick Wilson, Martin Freeman, and Billy Bob Thornton.
ADVERTISEMENT - CONTINUE READING BELOW
Fuller House
Release date: 2016 onwards (Netflix)
No list of recent TV comebacks is complete without mentioning Fuller House, the Netflix revival of the famous '90s sitcom Full House. As the original series followed widower Danny and his three daughters, the reboot similarly focuses on widowed D.J. (Danny's eldest child) and her three sons. While the new show did not achieve the same acclaim as the original series, it's still worth a watch for nostalgic fans (especially with John Stamos' Uncle Jesse appearing as a recurring character).
Ash vs. Evil Dead
Release date: 2015 onwards (Starz)
Sam Raimi's classic Evil Dead movies are resurrected in this latest installment of the comedy-horror franchise. Bruce Campbell reprises his iconic role as Ash Williams—who must once again battle the Evil Dead when he accidentally releases a demon—30 years after the events of the Evil Dead trilogy. The new series was met with critical acclaim, as the show's campy, grisly absurdity does justice to its predecessors; and thanks to the Starz network's renewal, Ash vs. Evil Dead's delightfully exaggerated horror will continue for a second season.
ADVERTISEMENT - CONTINUE READING BELOW
Girl Meets World
Release date: 2014 onwards (Disney Channel)
The Cory and Topanga we grew up watching on Boy Meets World are now married with children in the Disney Channel series Girl Meets World, which now focuses on their daughter Riley Matthews. Sweet and endearing, the new show—which just began airing its third season—hits all the right marks, and is enjoyable for both the younger Disney demographic, and for older, nostalgic adults.
MacGyver
Release date: Late 2016 (CBS)
For folks who were around during the '80s, this name should ring a bell. This revival will star X-Men actor Lucas Till as the ever-resourceful secret agent. A TV series that ran from the '80s to the early '90s, MacGyver focused on the titular protagonist, whose ability to fashion gadgets out of everyday, household items enabled him to solve problems in every sticky situation. Hopefully, the new series—which will air on CBS—will prove to be as exciting and entertaining as the original.
ADVERTISEMENT - CONTINUE READING BELOW
Bonus:
Gilmore Girls
Release date: Late 2016 (Netflix)
We just couldn't leave out the lovable duo of Lorelai and Rory. They will be back in a four-episode season, ordered by Netflix earlier this year. Focused on a single mother and her daughter in a small Connecticut town, the critically-acclaimed series was known for its witty pop culture references, snappy dialogue, and ultimately touching portrayal of mother-daughter relationships. While the show's refusal to shy away from issues such as class and single-parenting make it dramatically compelling, its sweet, family-friendly approach to storytelling allows it to navigate these subjects with both clarity and charm. With seven seasons of this show already out, there's a lot of catching up to do!
Also read:
10 Classic TV Shows You Can Stream Right Now
10 TV Shows to Binge-Watch on a Rainy Day
10 Must-Watch Sitcoms to Marathon This Holiday Season
Load More Stories