MOVIE REVIEW: Independence Day: Resurgence is a special effects extravaganza
The sequel to the 1996 epic alien invasion film is even bigger and crazier than its predecessor.
(SPOT.ph) Ah, 1996—it was the year when the Spice Girls reminded everyone that "friendship never ends," Oprah started her Book Club, and George R. R. Martin released a little book called A Song of Ice and Fire.  It was also in 1996 that Independence Day wowed audiences with game-changing special effects, effectively becoming the highest-grossing film at the box-office. Twenty years later, the rebooted world-destruction flick is hoping to do the same. Independence Day: Resurgence plays the same cards it did two decades ago, boasting updated jaw-dropping visuals and a much bigger universe.
Set 20 years after the events of the first film, the world is poised to celebrate the 20th anniversary of the humans' win against the alien invasion. Over the past years, the world used the alien technology they recovered to create their own weapons in case any other invaders come. The world leaders have also created the Earth Space Defense (ESD), a global defense team with bases on the Moon, Saturn, and other parts of the universe. However, the aliens that were kept in captive start making noise after being dormant for years, and some familiar faces, including former U.S. President Thomas Whitmore (Bill Pullman), start seeing visions.
ADVERTISEMENT - CONTINUE READING BELOW
CONTINUE READING BELOW
Recommended Videos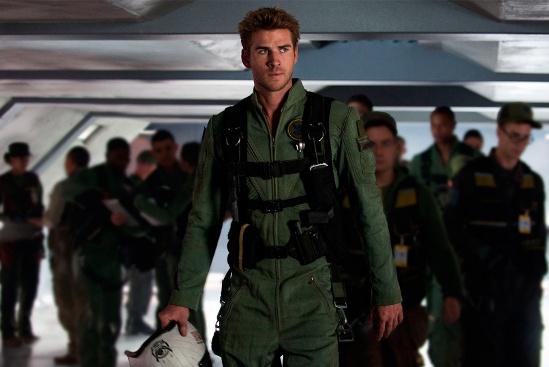 It turns out to be a distress call that brings a larger, more devastating fleet that quickly destroys a huge chunk of the world. Devastating losses occur in major cities across the globe, and a ship as large as the Pacific starts drilling into the Earth's molten core, prepared to end the rest of the world. The humans must once again prepare for battle, this time with their alien-like fighter jets and laser blasters. They are led by returning figures like Dr. David Levison (Jeff Goldblum) and children of characters from the first film, including the president's daughter Patricia (Maika Monroe), Dylan (Jessie Usher playing the son of Will Smith's character, Steven Hiller), and orphaned Jake (Liam Hemsworth).
ADVERTISEMENT - CONTINUE READING BELOW
Director Roland Emmerich sure loves to watch the world get destroyed. After films like 2012, The Day After Tomorrow, Godzilla, and the first Independence Day, one would think he's done ripping Earth to pieces and yet, here he is. In an effects-driven, operaesque sequence of destruction, we see major cities like London get wrecked beyond recognition. "They like to get the landmarks," says Levison, as the giant alien ship rips through London's Tower Bridge. It's brutal to watch buildings fall apart and humans thrown into the air, which makes quips like the "landmark" joke seem off when you're basically watching millions of people die. It's hard to laugh at characters making underwear jokes when you've just seen a son watch his mother fall off a building.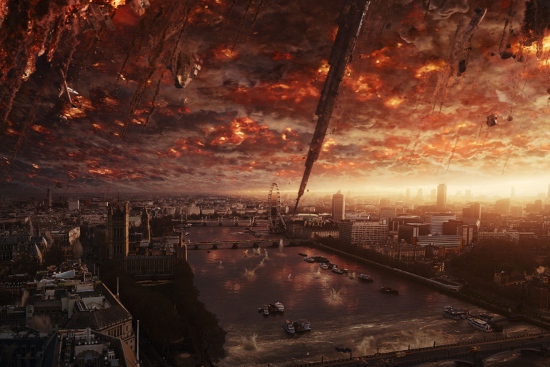 ADVERTISEMENT - CONTINUE READING BELOW
Still, there's no denying how massive this movie's scale is in terms of special effects. Back in 1996, it was nothing like you've seen before. In 2016, effects like these are in almost every blockbuster film, so as beautifully made as Resurgence may be, it doesn't feel as fresh or new. (Small spoiler: There's no one shot that's quite as iconic as the classic White House explosion from the first film.) Oddly, the movie goes full-blown futuristic sci-fi, causing it to feel like five different films at once. While the first installment just mixed disaster epics with alien invasion, the second adds Star Wars-like space warfare, laser-blaster battles, and artificial intelligence. There is an attempt to create a larger universe with more beings and planets, but it doesn't quite feel fully realized.
The talented cast make all their dialogue seem more serious than it sounds. The returning Pullman is a particular delight, as is Goldblum, who is an expert at the comedic aspects of otherwise dark movies. Of the new cast, it was surprising to see British-French arthouse mainstay Charlotte Gainsbourg in a genre like this, but she adds a lot of gravitas to the film, eliciting emotion even in a throwaway line about London. Hemsworth and Usher, the two new army-leads replacing Will Smith don't have the same charisma as the latter, so Monroe steals the show from the younger actors.
ADVERTISEMENT - CONTINUE READING BELOW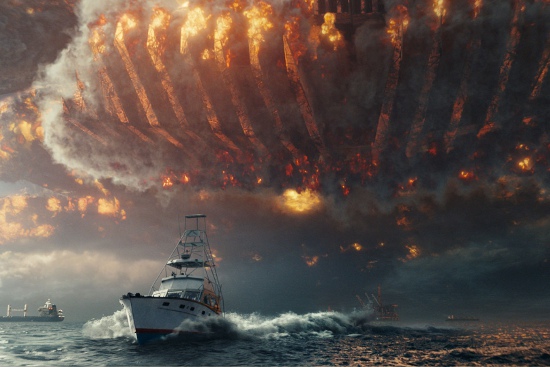 "It's definitely bigger than the last one," jokes Goldblum's character in the most Goldblum way possible. It's obviously supposed to be a funny, meta line in a movie that adds laughs at the most awkward moments. It sometimes takes itself too seriously, yet often lacks emotion or empathy. Even if it sees how insane it is, it doesn't go full camp. Resurgence finds a safe spot in-between that will have audiences both shaking their heads at the storyline and writing, but also cheering for the humans and the mind-blowing action sequences. Its effects are bigger and better for sure, but topping the year-end box office might be a thing of the past for the Independence Day franchise if it doesn't find fresher stories to tell.
ADVERTISEMENT - CONTINUE READING BELOW
RATING: 3 out of 5 spots
Independence day: Resurgence is now showing in theaters. Photos courtesy of 20th Century Fox.
---
Help us make Spot.ph better!
Take the short survey
Load More Stories