10 Fun Songs for Your Own Hilarious Carpool Karaoke Playlist
Did someone say "road trip"?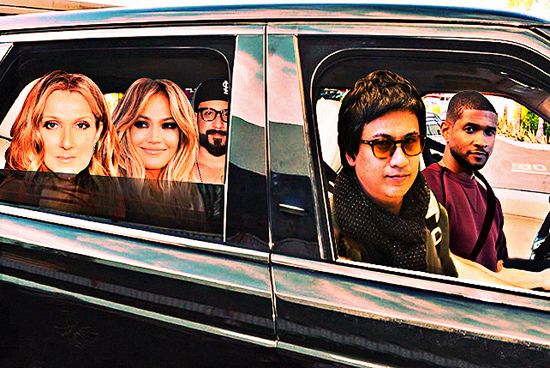 (SPOT.ph) Whether or not you've actually seen an episode of the The Late Late Show, you've probably heard of Carpool Karaoke. We all laugh when the Red Hot Chili Peppers strip off their shirts or marvel when Adele can smoothly rap Nicki Minaj's verse from "Monster," but let's be real here. The best part of Carpool Karaoke is when your favorite musicians jam to songs from your childhood. For some reason, belting out songs from the '80s to early '00s is just way more fun.
ADVERTISEMENT - CONTINUE READING BELOW
CONTINUE READING BELOW
Recommended Videos
In the spirit of nostalgia, we round up 10 songs that will have you and your friends singing along in no time.
Also read:
10 Pinoy Songs for Your Road Trip
10 Perfect Songs for Every Manila Situation
10 LSS-Worthy Anthems for When You're Stuck in Traffic
"Wannabe"
Artist: Spice Girls
"Wannabe" is the kind of song that will get you and everyone in your car singing aloud at the first few lines alone. It's just the right tune to get your Carpool Karaoke session started.
"Unbreak My Heart"
Artist: Toni Braxton
What is a jam session without a little hugot thrown in? This '90s hit from Toni Braxton is the perfect tune to let out all your love-related frustrations. (Pro-tip: It's extra-fun singing it the way she does, deep voice and all.)
"It's All Coming Back to Me Now"
Artist: Celine Dion
Celine Dion songs are great sing-out-loud tracks because, well, you'll never be bored. This 1996 power ballad (first recorded in 1989 by Pandora's Box) is a great example because it features a steady build-up that leads to a dramatically high-note finish. Bonus points if you can sing the entire six-minute track without tiring yourself out.
ADVERTISEMENT - CONTINUE READING BELOW
"I Want It That Way"
Artist: Backstreet Boys
Even if you were Team *NSYNC back in the day, there's no denying the LSS power of this 1999 Backstreet Boys classic. Sing it with us: "You are...my fire...The one...desire..."
"Ignition (Remix)"
Artist: R. Kelly
R&B might not be everyone's cup of tea, but R. Kelly's 2003 classic is widely considered as one of the most infectious songs ever for a good reason. Shhh, just trust us on this.
"Burn"
Artist: Usher
Any Usher song during the early 2000s is a guaranteed jam, but "Burn" is the right mix of catchy and dramatic...enough to get everyone in your car singing out loud.
"Waiting For Tonight"
Artist: Jennifer Lopez
Before J. Lo famously prank-texted Leonardo DiCaprio, she and host James Corden busted out some music video-worthy dances moves while singing her 1999 hit. Consider this your opportunity to do the same.
ADVERTISEMENT - CONTINUE READING BELOW
"Heartbreaker"
Artist: Mariah Carey
Here's something that will make you feel old. Mariah Carey's LSS-worthy track is now 17 years old (just shy of legal, but still). Now celebrate your old age by singing at the top of your lungs.
"Nothing's Gonna Stop Us Now"
Artist: Starship
Nothing encourages sing-along sessions more than a duet and this '80s feel-good song hits all the right notes.
"Ang Huling El Bimbo"
Artist: Eraserheads
You can't have a Carpool Karaoke without some OPM thrown in, courtesy of Eraserheads' 1996 classic. (Psst, we hear they're reuniting for more shows soon!)
Also read:
10 Pinoy Songs for Your Road Trip
10 Perfect Songs for Every Manila Situation
10 LSS-Worthy Anthems for When You're Stuck in Traffic
Load More Stories