SPOT.ph Picks: The Best Shows and Movies to Stream This August
All six seasons of Gossip Girl, a new series from Baz Luhrmann, and more.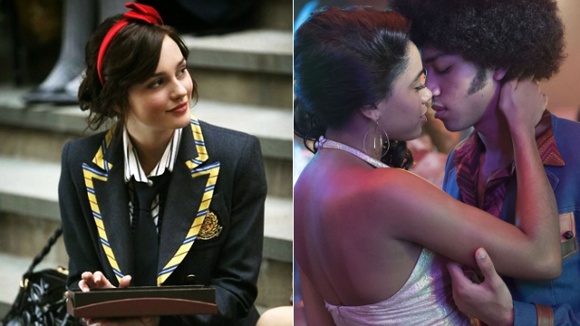 (SPOT.ph) It's been a gloomy and rainy August so far, and we're giving you more reason to stay indoors. From Baz Luhrmann's first foray into TV to your favorite teen guilty pleasure, we round up some of the most binge-worthy shows and movies you can catch on Netflix, iflix, and HBO Go. 
ADVERTISEMENT - CONTINUE READING BELOW
CONTINUE READING BELOW
Recommended Videos
The Get Down
Watch it on: Netflix
Hip-hop meets director Baz Luhrmann's (The Great Gatsby, Moulin Rouge) stunning visuals in this highly anticipated musical drama series. The period show focuses on the origins of hip-hop, punk, and disco in the poverty-stricken streets of '70s New York. The new Netflix series is slated to premiere on August 12. Don't forget to watch for its exciting soundtrack, which features music from the cast, Zayn Malik, Miguel, Christina Aguilera, and hip-hop heavyweight Nas.
The Night Of
Watch it on: HBO Go
From the geniuses of the critically acclaimed TV classic The Wire comes a new gripping miniseries that touches on racial prejudice and the criminal justice system. The Night Of stars Riz Ahmed as Pakistani-American student Nasir Khan, whose night of partying with a mysterious woman turns horrific when he awakens and finds her stabbed to death with no memory of the night before. 
ADVERTISEMENT - CONTINUE READING BELOW
Gossip Girl
Watch it on: iflix
Relive the years of catty high-society fights and fashionable headbands as all six seasons of Gossip Girl arrives on iflix this August. Are you still Team Chuck and Blair? Is Serena still your fashion goals? No matter how much you've grown up, the Upper East Side drama will still be as addictive as ever. XOXO!
The Big Short
Watch it on: Netflix
Kick off your movie marathon with this Academy Award-nominated docu-drama starring Ryan Gosling, Steve Carell, Christian Bale, and Brad Pitt as a group of finance experts who manage to emerge from the 2007 financial crisis unscathed. Get ready to laugh and maybe even learn a thing or two.
Ballers
Watch it on: HBO Go
Starring Dwayne Johnson, Ballers is a comedy-drama about a manager for football players who builds a client base of veterans and up-and-coming talents. The series is created by Stephen Levinson, who is also behind other critically acclaimed series like Entourage and Boardwalk Empire.
ADVERTISEMENT - CONTINUE READING BELOW
The Darjeeling Limited
Watch it on: iflix
Three brothers (Owen Wilson, Adrien Brody, and Jason Schwartzman), who have not seen each other since their father's death, reunite for an emotional train trip across India. Like any Wes Anderson film, you can expect vibrant cinematography, a meticulously detailed backdrop, and themes of despair, abandonment, and complicated family relationships.
XOXO
Watch it on: Netflix
EDM fans, mark your calendars for Netflix's new original film that premieres on August 26. The coming-of-age film follows six strangers whose paths cross in one giant, fictional music festival called XOXO. Gear up for its highly anticipated soundtrack, as it will feature music from Disclosure, Skrillex, Diplo, and more.
Say Anything
Watch it on: iflix
Take a trip back to 1989 and revisit director Cameron Crowe's debut film, Say Anything. Get ready to swoon over the romance of John Cusack's Lloyd Dobler and Ione Skye's Diane. Admit it: You will always love that boombox scene.
ADVERTISEMENT - CONTINUE READING BELOW
Beat Bugs
Watch it on: Netflix
For folks with little ones, Netflix's Beat Bugs is perfect for your weekend marathon. The new animated series follows a group of adorable bugs and their adventures that are loosely based on the lyrics of Beatles songs. Think "Penny Lane," "Lucy in the Sky With Diamonds," and "All You Need is Love." The show also features the musical talents of Sia, Pink, Of Monsters and Men, and James Corden. So cute!
Black Swan
Watch it on: iflix
For a dose of psychological thrills, make a beeline for director Darren Aronofsky's Academy Award-winning film. Set in the intensely competitive world of ballet, viewers journey into the psyche of a young ballerina (played by Natalie Portman) as her obsession with her new role as the swan queen takes a terrifying and maddening turn.
Load More Stories