(SPOT.ph) The tag team of Illumination Entertainment and Universal Pictures have perfected modern-day slapstick comedy through its animation films featuring the gibberish-talking yellow creatures called the Minions. It even brought back the weird gang through an inaugural short film, Mower Minion, which was shown right before its latest production, The Secret Life of Pets. But silly and funny make up just half of Illumination's new movie.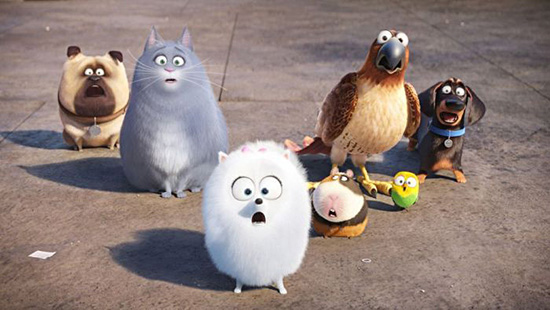 The Secret Life of Pets explores the possibility of the totally alternate lives that our pets lead as soon as we walk out the door to go to work or school each day. This topsy-turvy world of anthropomorphic animals is comparable to Disney's Zootopia but the feelings of attachment and 180-degree character transformations may remind you of Pixar's Toy Story series. There are scenes that will make you laugh, some that will make you tear up a bit, and some that will melt your heart.
ADVERTISEMENT - CONTINUE READING BELOW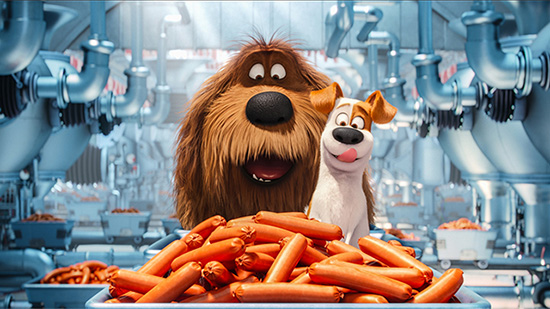 At the center of the story is Max (Louis C.K.), a terrier rescued by Manhattan yuppie Katie (Ellie Kemper). He immediately gives us a rundown of his perfect little life: fed regularly, has a bed, and caps off the day with his owner as they gaze at the beautiful skyline of New York together. Things start to go awry when Katie brings home another rescue, a giant, fluffy, unruly mongrel named Duke (Eric Stonestreet). As soon as Katie leaves for work, jealous Max goes to alpha dog mode and tries his best to get rid of his supposedly new brother. Conflict didn't end there as their fight continues out into the streets—the concrete jungle where a series of unfortunate events unfolds.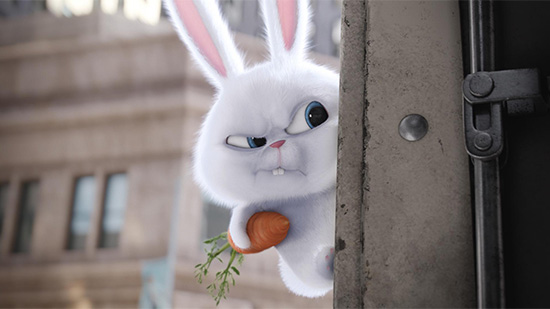 CONTINUE READING BELOW
Recommended Videos
What The Secret Life of Pets lacks in grandiose struggles, it makes up for the development of its characters. Kids and kids-at-heart can easily see themselves in little Max who really just wants to protect his home or in big-hearted Duke who's really a sweet dog that's been through a traumatic past. At some point, viewers can even lean towards liking the antagonist Snowball (Kevin Hart)…a lot—because who wouldn't love an adorable bunny even if he's deranged and can do deadly karate chops? His back story as an abandoned magician's bunny also helps in building up his character. We eventually meet the whole gang: fat cat Chloe (Lake Bell), naïve but gutsy Pomeranian named Gidget (Jenny Slate), dopey pug Mel (Bobby Moynihan), oblivious guinea pig Norman (Chris Renaud), lonely hawk Tiberius (Albert Brooks), and many more. Each of them has their own distinct set of witty comebacks and puns: Chloe and her cat stereotypes, Snowball and his thug life references, and so on.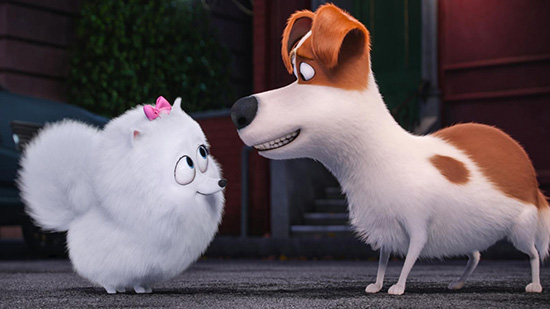 ADVERTISEMENT - CONTINUE READING BELOW
It has an admittedly simple and easy-to-digest storyline—good pets versus bad pets, who all just eventually kiss and makeup. But, maybe, that's what we all need at the end of the day. You're given something to think about, a 'what if' that even kids can understand without necessarily being a dumbed down narrative, a maybe that viewers can take home without necessarily being didactic. It's not as great as, perhaps, a Studio Ghibli movie, but The Secret Life of Pets is a breath of fresh air in today's trying times of seemingly endless discord. 
RATING: 4 out of 5 spots
The Secret Life of Pets is now showing in theaters. Photos courtesy of Universal Pictures.
Share this story with your friends!
---
Help us make Spot.ph better!
Take the short survey
Load More Stories