MOVIE REVIEW: Train to Busan is a crazy zombie thriller that goes off the rails
Warning: You might be paranoid about riding trains for awhile.
(SPOT.ph) South Korea makes a foray into the popular zombie genre with Train to Busan, and they pull it off with a balance of cringe-worthy gore and heart-wrenching drama. Director Yeon Sang-Ho puts his own slightly original twist on the undead by making them ultra-fast and so consumed with bloodlust that it leaves them unable to open doors and go after victims they cannot see face-to-face. His take on the genre is distinctly Korean in its setting, use of weapons (though we won't dare to spoil how), and social commentary.
Work-obsessed businessman and divorcee Seok Woo (Gong Yoo) struggles to connect and maintain his relationship with his daughter, Su-An (Kim Su-An). In a bid to somehow save the relationship, he tries to win her affections by accompanying her in a train to visit his ex-wife for her birthday.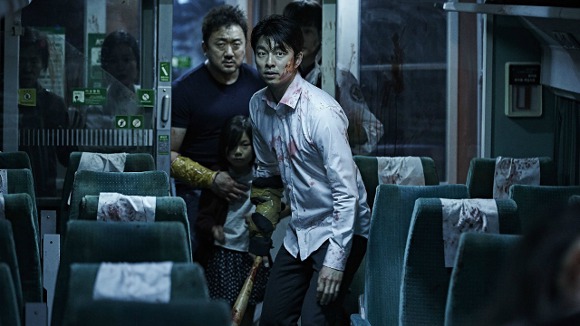 The story quickly gains momentum when a girl (who is mid-zombie transformation) runs past security and into the train—kickstarting a frenzied pandemic. When the oblivious passengers discover their serious predicament through television news, fear sets in. What ensues is a suspenseful sequence where hoards of relentless, high-speed zombies crash and spill through windows and doors with brutal strength but very little wit. 
ADVERTISEMENT - CONTINUE READING BELOW
The series of events brings the father-daughter tandem together with an unlikely mix of people: a pregnant couple Sang-Hwa (Ma Dong-Seok) and Sung Gyeong (Jung Yu-Mi); a pair of high school sweethearts Young-Gook (Choi Woo-Sik) and Jin-Hee (Ahn So-Hee); and an unnamed stowaway (Shim Eun-Kyung). The plot forces them to work together and find a way to Busan, which has supposedly been cleared of the zombie epidemic.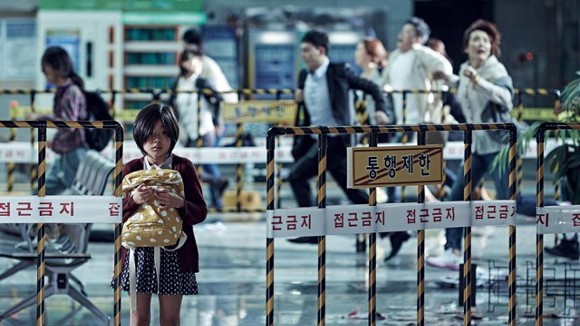 CONTINUE READING BELOW
Recommended Videos
The layers of the film begin to unfold when a corporate weasel, Yong-Suk (Kim Eui-Sung), refuses to let the group inside the safe compartment of the train. As more and more stakes stack up, you'll see the two zombie-movie character archetypes: The self-serving and the selfless. Still, it's all very fast-paced and claustrophobic, effectively breathing new life into the tropes we've come to expect.
The film lacks a proper backstory that explains why the outbreak happened, as it mainly centers on the relationships and survival of its characters, while perfectly critiquing the underlying social injustices in Korean society. There's a lot to be said about a largely absent government and its untrustworthy institutions, but unfortunately, the film abruptly shifts its tone from an intense, scream-inducing bloodbath to a melodramatic tearjerker that is almost reminiscent of generic K-Dramas. 
ADVERTISEMENT - CONTINUE READING BELOW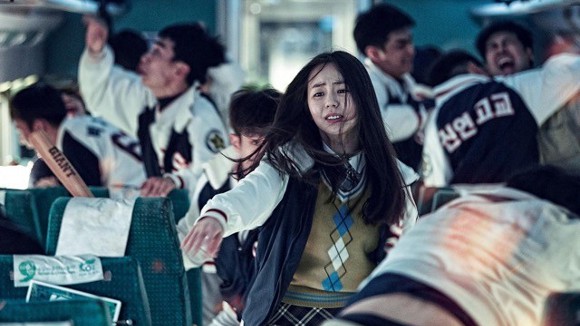 Although Train to Busan does derail in its tracks, the film still manages to be electrifying and heart-stopping when it focuses on what it does best: Violent and chaotic carnage. 
RATING: 3.5 out of 5 spots
Train to Busan is now showing in theaters.
Share this story with your friends!
---
Help us make Spot.ph better!
Take the short survey
Load More Stories