MOVIE REVIEW: The Magnificent Seven is a rousing good time in the West
If it's action you want, this star-studded remake delivers in spades.
(SPOT.ph) Remakes are a tricky, tricky thing—especially if the source material is a beloved classic. Some assume it's merely a lack of creativity or originality. Others beg to differ and say it's a way to revitalize the past. The Magnificent Seven, in particular, somehow manages to do both. It also happens to carry the heavy burden of remaking two classics in one: John Sturges' The Magnificent Seven in 1960 and Akira Kurosawa's Seven Samurai in 1956. 
It's 1887 and a small town called Rose Creek is being terrorized by a greedy and ruthless industrialist (a quietly malevolent Peter Sarsgaard). A newly widowed woman (Haley Bennett) takes it upon herself to recruit gunmen who are crazy and reckless enough to take him on. Led by a bounty hunter named Sam Chisolm (Denzel Washington), the band of seven colorful outlaws also includes Chris Pratt's Josh Faraday, Ethan Hawke's Goodnight Robicheaux, and Byung-hun Lee's Billy Rocks.
ADVERTISEMENT - CONTINUE READING BELOW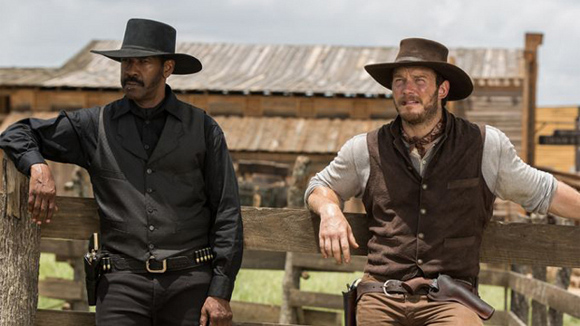 Unlike its predecessors, the script by Nic Pizzolatto and Richard Wen doesn't spend much time sketching out their characters, much less dissecting any layers they may have. Instead, it primarily revolves around Chisolm assembling his posse together (the first act), and then simply going head-to-head in battle (the second act). And yet, what it lacks in any depth or storytelling, it makes up for in sheer, well-oiled action.
ADVERTISEMENT - CONTINUE READING BELOW
Director Antoine Fuqua takes everything an audience loves from a Western—exploding pistols, speeding arrows, and unabashed bravado—and skillfully weaves it into an extensive, half-hour battle sequence. It's pure, edge-of-your-seat chaos that somehow unfolds coherently, thanks to creative action setpieces and smooth, sweeping camerawork. The meticulously staged tension and subsequent mayhem alone is enough to justify a movie ticket or two.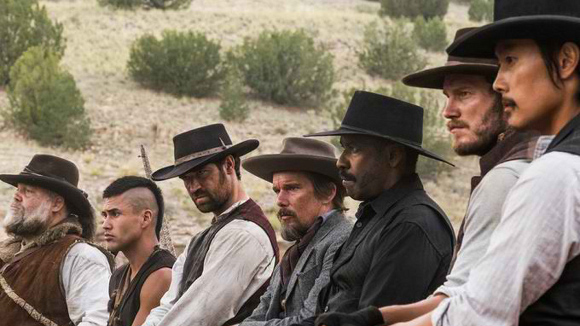 ADVERTISEMENT - CONTINUE READING BELOW
The Magnificent Seven triumphs in its cast; Washington lends a mostly understated yet charismatic performance (with a must-see fiery turn towards the end), while Pratt slickly delivers wisecracks full of charm and swagger. Even Hawke, whose character is severely underwritten, still manages to steal the show when he's onscreen. Sadly, its diverse cast—though refreshing to see joining battle alongside its quintissential leads—is comparatively one-note and underused. And with a slew of many modern films that carry the same, big-group dynamic and camaraderie, it's simply hard to stand out from a crowd.
At the end of the day, The Magnificent Seven delivers what it promises: A big-budget popcorn adventure with a lot of star power and wild entertainment to go around. It's not as magnificent as its title promises but when it shines, it comes pretty close.
RATING: 3.5 out of 5 spots
Magnificent Seven is now showing in theaters. Photos courtesy of Columbia Pictures.
ADVERTISEMENT - CONTINUE READING BELOW
Recommended Videos
Load More Stories