10 Unforgettable Teen Shows You Can Stream Now
You don't have to be in high school to enjoy some good ol' drama.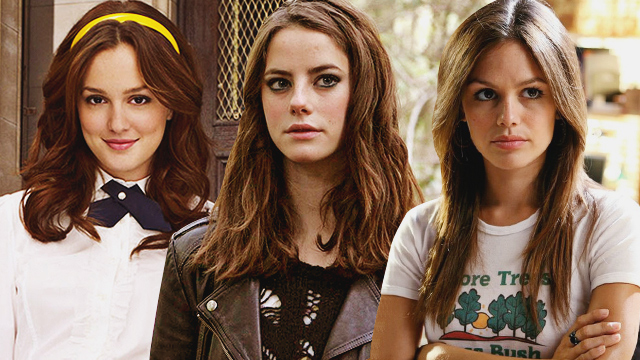 (SPOT.ph) Even if you haven't been a teenager for over a decade, you probably still remember all the crazy high school drama that went down in your favorite teen shows. You might be an adult who laughs at the ridiculousness now, but it's always fun to bask in a little nostalgia every now and then. From the perils of boys and high school to fun teenage rebellion, we round up 10 teen shows that you can stream now.
ADVERTISEMENT - CONTINUE READING BELOW
CONTINUE READING BELOW
Recommended Videos
Skins
Watch it on: Netflix
Watching Skins can make you feel very boring or very shocked that kids their age were even allowed to do what they do. And yet, you just can't look away. The series follows a group of rebellious teenagers who all cope with their personal demons when they aren't busy partying or getting laid. The turbulent first season stars some now-familiar faces, including Nicholas Hoult, Dev Patel, Kaya Scodelario, and more.
Gossip Girl
Watch it on: iflix, Netflix
For a dose of the glamorous and irresistibly unrealistic, Gossip Girl is the way to go. It follows the scandalous lives of privileged students at an exclusive school in New York, narrated by a mysterious blogger dubbed "Gossip Girl." The series, which ran from 2007 to 2012, had everyone debating about Chuck vs. Nate vs. Dan, while making ribbons, headbands, and knee-high socks cool again.
The OC
Watch it on: iflix
ADVERTISEMENT - CONTINUE READING BELOW
The OC is noticeably short-lived compared to the other shows on this list, but it remains one of the most beloved series in the genre. It centers on the troubled Ryan Atwood (Benjamin McKenzie), who is adopted by a wealthy family. He eventually befriends his cute but socially awkward foster brother, Seth (Adam Brody), while navigating the high-class world of Newport Beach as an outsider. P.S. Music lovers will get a kick from its soundtrack, which features bands like Death Cab for Cutie, Rooney, Modest Mouse, and The Killers.
Gilmore Girls
Watch it on: Netflix
Not into the usual high school melodrama? Gilmore Girls, which ran from 2000 to 2007, hits the right balance of tackling relatable issues and lighthearted laughs. Plus, there's always that sweet mother-daughter bond of Lorelei (Lauren Graham) and Rory (Alexis Bledel) to look forward to. Netflix is also slated to release a four-episode mini series very soon.
ADVERTISEMENT - CONTINUE READING BELOW
Dawson's Creek
Watch it on: HOOQ
In the mood for a '90s throwback? All six seasons of the 1998 teen classic is up online for your nostalgic viewing pleasure. It revolves around the intertwined lives of a close-knit group of high school friends, played by James Van Der Beek, Katie Holmes, Joshua Jackson, and Michelle Williams.
Misfits
Watch it on: Netflix
This British series, which first aired in 2009, tackles teen issues in a very different way by combining realistic, well-rounded characters with sci-fi and sharply written dark humor. It features a group of juvenile deliquents who are sentenced to community service. After being caught in a freak storm, they each develop special abilities that mirrors their characters. Think telepathy, time travel, invisibility, and the ability to never, ever die.
Teen Wolf
Watch it on: iflix
This MTV series is one of the most recent shows on the list, though it's currently on its sixth and final season. An adaptation of the 1985 Michael J. Fox movie of the same name, Teen Wolf is about a social outcast named Scott (Tyler Posey), whose life changes when he is bitten by a werewolf. He must now balance his secret identity with his everyday struggles as a teenager. He soon finds out that there's a bigger supernatural world than he realizes.
ADVERTISEMENT - CONTINUE READING BELOW
That '70s Show
Watch it on: Netflix
For some comedy with a bit of teen angst thrown in, look no further than That '70s Show, which aired from 1998 to 2006. Set in the '70s, the show is about six teenage friends on the verge of adulthood. It deals with the usual themes of dating, friendship, and growing up, but in a hilarious way. Now that you're older, you'll probably relate to their colorful parents, too.
Buffy The Vampire Slayer
Watch it on: iflix
It doesn't get more nostalgic than Buffy, which ran from 1997 to 2003. Created by Joss Whedon and starring Sarah Michelle Gellar as the titular, ass-kicking heroine, the show is about a young woman who is fated to battle evil, supernatural forces. Like any teen show, Buffy still has to endure the perils of high school and adolescence.
Freaks and Geeks
Watch it on: Netflix
Judd Apatow's cult classic might not have lasted longer than a season, but it remains a pretty accurate depiction of teen angst and the struggle of fitting in. It stars Linda Cardellini as Lindsay, a mathlete who starts hanging out with the school's burnouts (James Franco, Seth Rogen, Jason Segel, and Busy Philipps). Meanwhile, her geeky younger brother (John Francis Daley) and his friends are just trying to survive middle school.
ADVERTISEMENT - CONTINUE READING BELOW
Load More Stories