MOVIE REVIEW: Ang Hapis at Himagsik ni Hermano Puli suffers more than it delivers
This film challenges inequality in the name of freedom, but not its audience.
(SPOT.ph) In a time when local films love to depict the valiance of Filipino heroes, Ang Hapis at Himagsik ni Hermano Puli is quick to pique the curiosity of moviegoers. Though the name may sound familiar only to some, this historic drama depicts the rise and fall of a 19th Century Catholic preacher who led a revolution against the Spaniards in the name of religious freedom. With a number of industry favorites attached to the project, such as long-time filmmaker Gil M. Portes, it should be able to do justice to the wonderful material—but it doesn't. 
The film begins right in the meat of the action: Hemano Puli (Aljur Abrenica), also known as Apolinario de la Cruz, is captured by the Spanish government and dubbed as a heretic for founding his own religious confederation. As he is interrogated by the Spanish officials, a series of flashbacks reveal the story of a young man from Lucban, Quezon and his plight against the oppression of his own people. Along the way, despite his self-imposed oath of celibacy, he finds affection in the faithfully love-struck Hermana Lina (Louise delos Reyes), a member of his confederation.
ADVERTISEMENT - CONTINUE READING BELOW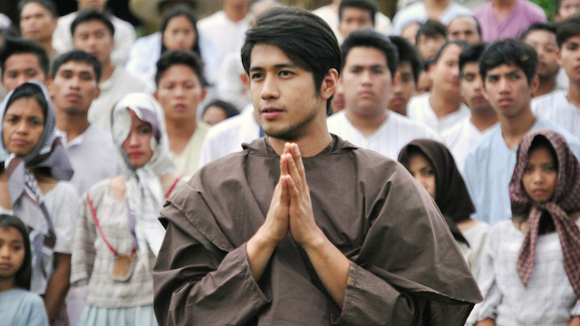 Instead of a compelling portrayal of a character so devoted to guiding people through prayer, the audience is met with Abrenica's shallow and awkward performance. His facial expressions shout loud and clear emotions ranging from happiness to pure anguish, but it all utterly falls short of being convincing. He is saved in scenes that he shares with delos Reyes, who thankfully delivers what she can with the script written by Enrique V. Ramos.
ADVERTISEMENT - CONTINUE READING BELOW
Many parts of the film are successfully dedicated to building the romantic tension between Puli and Lina, and sadly, not much else. For the rest of the movie, events seemingly just happen one after the other without much development, making for a mundane experience that spoonfeeds audiences everything they need to digest. Its sloppy editing doesn't help much either, with consistently abrupt transitions between scenes and battle sequences that simply fail to make an impression.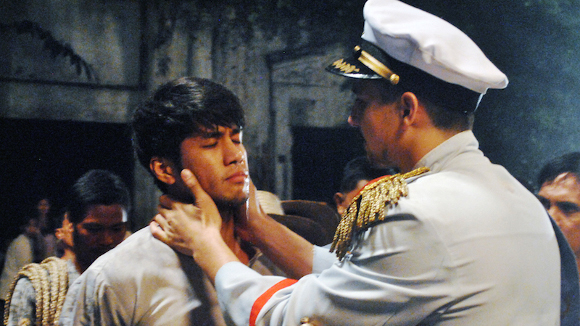 ADVERTISEMENT - CONTINUE READING BELOW
Despite its shortcomings, moviegoers will be glad to know more about Hermano Puli and how he led a revolution long before men like Bonifacio and Luna were even part of the picture. Beneath the many imperfections lies the important story of fighting for freedom and equality despite its deadly consequences—something that continues to be relevant and relatable to society today. Hermano Puli just isn't the film polished enough to take it on.
RATING: 2 out of 5 spots
Ang Hapis at Himagsik ni Hermano Puli is now showing in theaters.
Recommended Videos
Load More Stories