MOVIE REVIEW: The Girl on the Train is a melodramatic thriller about obsession
A brilliant Emily Blunt keeps this reckless train from going off-track.
(SPOT.ph) People-watching is a pastime that many of us have, even without realizing it. Whether you're stuck in traffic or out at a restaurant, it's easy to observe strangers around you—maybe you even go as far as to wonder what their lives are like. In author Paula Hawkins' wildly popular 2015 psychological thriller and subsequently the 2016 film adaptation, The Girl on the Train, people-watching turns into a murder mystery and an obsession. Touted rather unjustly as "the next Gone Girl," this film doesn't ever reach the cinematic levels of that David Fincher adaptation. While Girl on the Train has enough steam in its gorgeous visuals and music to avoid a complete trainwreck, it is Emily Blunt's magnetic and powerful lead performance that keeps this train running.
The film takes on three distinct points of view of three very different women: Rachel (Blunt), a disheveled alcoholic who's lost her job and purpose in life; Megan (Haley Bennett), an unsatisfied woman harboring a dark secret; and Anna (Rebecca Ferguson), a protective wife and mother. While on her daily commute, Rachel stares longingly at Megan from afar, dreaming about the latter's supposedly perfect life and creating stories about how she and her husband Scott (Luke Evans) are the perfect couple. Two doors down, however, is Rachel's ex-husband Tom (Justin Theroux)—now married to Anna—and try as she might, she just can't help but gaze into a life she once had.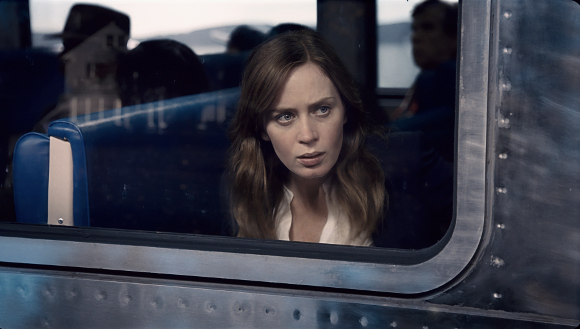 ADVERTISEMENT - CONTINUE READING BELOW
One day, Rachel sees Megan kissing a man that's definitely not her husband. This shatters her made-up narrative, pushing her into an even bigger spiral. She throws herself into Megan and Scott's life, while also crashing into Tom and Anna's, who are trying to distance themselves from the unhinged Rachel. After awaking from a drunken escapade with little to no memory of the night before, she finds out that Megan has gone missing and is presumed dead. Rachel finds herself at the center of a possible murder investigation.
Even with three interweaving points of view, this is far and away Rachel's story. The film keeps Anna's and Megan's deeper, more interesting stories on a tangent, while digging deep into Rachel's psyche. Rachel's not only the most sympathetic, but also the one that has the most engaging and complete arc. Blunt, who's done fantastic work over the years, really elevates the material. Bleary eyed and blotchy cheeked, Blunt puts in incredible work portraying a broken woman, with slurred speech and unbalanced demeanor. She's almost in a different film all by herself. When she's yelling at herself in a mirror about wanting to hurt someone, her anger is frightening, and when she's spilling her emotions about being afraid, she is heart-wrenching.
CONTINUE READING BELOW
Recommended Videos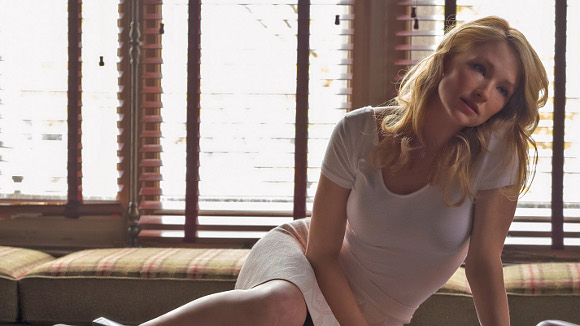 ADVERTISEMENT - CONTINUE READING BELOW
It's clear that director Tate Taylor (The Help) and screenwriter Erin Cressida Wilson (Chloe) really struggle with the material. Wilson's script just glides on the surface of the novel's more insightful thoughts and themes about gender, mental instability, and relationships. Instead, she goes for very basic, sometimes even soap opera-esque dialogue. Meanwhile, Taylor never quite figures out how to make the film suspenseful, either. The film loses steam or never gains any at all during moments (specifically in the last half hour) that should be more thrilling. The set-up is there, but the execution is lacking, causing many "reveals" to not hit as hard as intended, and for sequences to fall flat instead of being fully frightening or suspenseful.
Despite this, however, cinematographer Charlotte Bruus Christensen packs a punch with her shooting style and visual flair. The light captures the lead women's faces beautifully, and the use of light and focus throughout is stunning. Danny Elfman's score is also another great part of the film that, much like Blunt and Christensen's work, feels like it's elevating the material to greater heights.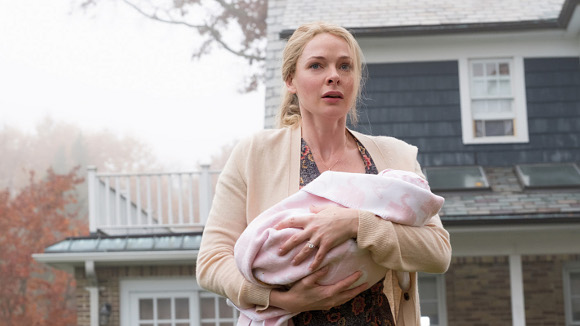 ADVERTISEMENT - CONTINUE READING BELOW
Blunt puts in most of the commendable work here, and Bennett, whose star continues to rise after a similarly solid job in The Magnificent Seven, is good in a complex role that could've become Anastasia Steele in the wrong hands. The men, Evans and Theroux, are mostly bland and unremarkable, but that's partly because the story never really allows them to be interesting.
It is actually the supporting cast with the likes of Allison Janney (a detective investigating the case), Lisa Kudrow (a woman Rachel has history with), and Laura Prepon (Rachel's housemate-slash-landlady) that put in more memorable work. While not being a complete trainwreck, The Girl on the Train doesn't push itself far enough in the thriller territory to be that memorable. It's a train you wouldn't have needed to get on, but because of Emily Blunt's performance, it's worth taking a quick ride.
RATING: 2.5 out of 5 spots
The Girl on the Train is now showing in theaters.
Share this story with your friends!
---
Help us make Spot.ph better!
Take the short survey
Load More Stories