MOVIE REVIEW: Ang Kwento Nating Dalawa is a slow film that's worth the wait
Like everything in love and life!
(SPOT.ph) It's no surprise that slow films (a.k.a. contemplative cinema) isn't for everyone. They have a lot of long takes enveloped by silences, clipped scenes of the surrounding environment, and characters with longer contemplative moments (thus, the name) than actual dialogue. Sitting through it is a test of patience, which comes with a big reward. And Ang Kwento Nating Dalawa is just that.
The independent film, now shown in cinemas nationwide, by Nestor Abrogena starts off with scenes of the Metro—the LRT-2 that runs from Santolan to Recto, jeepneys caught in traffic, street vendors, long lines, and feet shuffling on the sidewalk. This is the Manila we know and where one of our main characters, Sam (Nicco Manalo), tells his story. He scratches his eyes, talks to someone on the phone wearily, waits for the train, fiddles with his phone, listens to music—all small windows to his character: a sleep-deprived filmmaker who lives all the way in Marikina and meets up with Isa (Emmanuelle Vera) on the opposite end of the LRT-2 line every single day. More long takes ensue and we are introduced to the female character, the other half of this complicated non-relationship. She mentions El Hogar and Escolta, the beauty of the city we often ignore, and even an artful symmetry in everyday objects that we take for granted. We find out that she's a writer and they're both headed in the same direction—an art school in Vito Cruz: De La Salle-College of Saint Benilde, School of Design and Arts, where Abrogena also teaches in real life.
ADVERTISEMENT - CONTINUE READING BELOW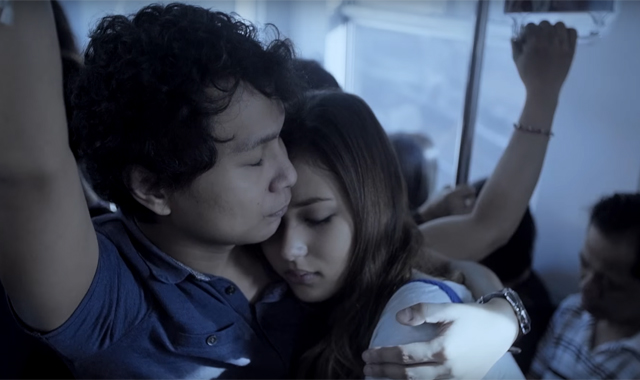 CONTINUE READING BELOW
Recommended Videos
The rest of the story unfolds slowly and the parang-sila-pero-hindi situation continues. Their relationship is doomed right from the start: she has a boyfriend, he has a pending fellowship in Berlin, she will soon leave for the U.S., he loves his job. They're always in transit, physically and emotionally, but they can't just seem to settle down at a specific point in their relationship.
The most heartbreaking scene seems to be the long cab ride from a local bar to Isa's house. We see Sam's frailty, which is well executed by Manalo who probably has his theater background to thank for. It's as if we're right there with the non-couple couple, inside what's probably the most excruciating car ride ever as it is shrouded with awkward silences, hushed sobbing, and wishful thinking for their story that never was. (The English title of Ang Kwento Nating Dalawa is The Story of Us That Never Was.)
ADVERTISEMENT - CONTINUE READING BELOW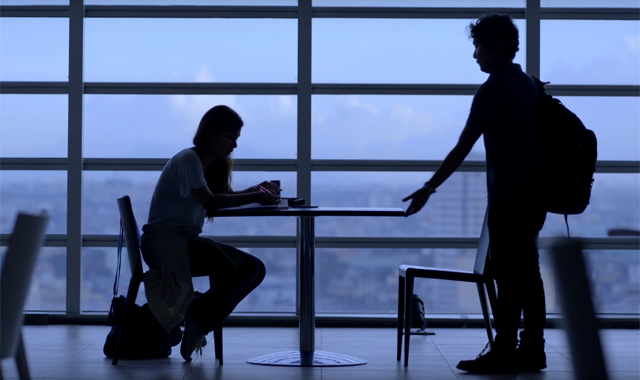 It doesn't help that playing in the background for most of the movie is Quest's "Walang Hanggan." In a Q&A with the director, we find out that the lyrics were created even though the rapper (yes, he is a rapper!) hasn't watched the whole cut of the film yet. It just matched the story so well that Quest was told to record the track right after he first presented it to Abrogena.
Speaking of wishful thinking, we're treated with a post-credits scene on what eventually happens between Sam and Isa. But the takeaway in Ang Kwento Nating Dalawa is not in knowing if the story leads to a happily ever after. It brims with sincerity in its look at how relationships unfold beyond the screen, in the stillness of love and life that we often fear contemplating.
RATING: 4.5 out of 5 spots
ADVERTISEMENT - CONTINUE READING BELOW
Ang Kwento Nating Dalawa is rated R-13 and is now showing in theaters.
Share this story with your friends!
---
Help us make Spot.ph better!
Take the short survey
Load More Stories