(SPOT.ph) The extremely successful Harry Potter franchise took an emotional and fulfilling final bow back in 2011, and no one would have been disappointed if author J.K. Rowling and producer David Heyman left the series there. However, in a blockbuster world filled with sequels and spin-offs, it's also no surprise that Rowling, Heyman, and Warner Bros. would dust off their wands and gift the world with a new spinoff. With Fantastic Beasts and Where to Find Them, the producers have the mighty task of making this projected five-film series feel like a necessary exhibition and not an easy cash-grab.
The film centers on magizoologist Newt Scamander (Academy Award winner Eddie Redmayne), who hopes to educate the wizarding world about magical creatures. It is 1926, and the wizarding world is under a dark, dangerous cloud. Powerful Dark wizard Gellert Grindelwald (the '20s version of Voldemort) is wreaking havoc on the wizarding community, and the secret existence of American wizards and witches is under threat of exposure due to some dark magic making its presence felt in New York.
ADVERTISEMENT - CONTINUE READING BELOW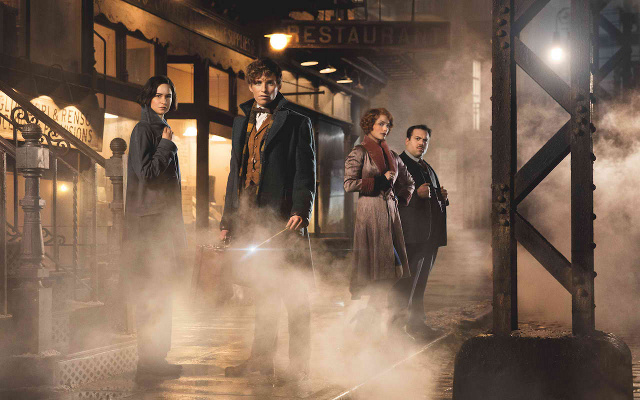 The wizarding world in 1920s America is a bit different from what we're used to. Wizards and witches aren't allowed to interact with No-Majs (the American term for non-magical people) and creatures are hunted and banned from existence. Carrying a magical case full of these "fantastic beasts," Newt travels to New York for his work only to lose the said case to Jacob Kowalski (Dan Fogler), a No-Maj who accidentally lets them loose. The Magical Congress of the United States of America (or MACUSA, the American counterpart of the Ministry of Magic) including President Seraphina Picquery (Carmen Ejogo) and investigator-of-sorts Tina Goldstein (Katherine Waterston)  tries to contain the situation and avoid exposure. However, Newt, with Jacob's help, just wants to get his beasts back.
ADVERTISEMENT - CONTINUE READING BELOW
Recommended Videos
This is Rowling's first screenplay, and she does a solid job, making the film seem complete, interesting, and fresh. "I don't think I'm dreaming. I ain't got the brains to make this up," says Jacob after seeing all of Newt's creatures. Jacob may not, but Rowling sure does, introducing a cavalcade of fun characters and creatures over the course of two hours. The film is based around a book written by Rowling as ancillary reading to her boy-wizard series, written as if it was one of Harry's textbooks in Hogwarts. It might be super helpful to have this book with you as a glossary because Rowling, like with her novels, doesn't coddle the audience. She expects them to keep up with her fast-talking characters spouting unusual names and terms left and right.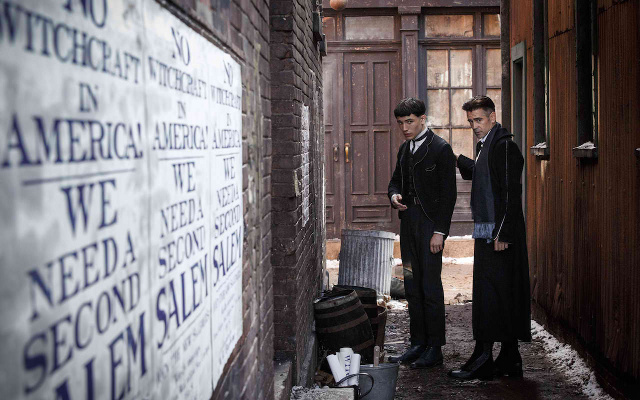 ADVERTISEMENT - CONTINUE READING BELOW
Much of the production team is made up of the same people who worked on the final few Harry Potter films, but that's also where Fantastic Beasts feels like a missed opportunity. David Yates helmed the last four Potter films, and there is perhaps no one more qualified to take the reigns. However, having the same production team also makes the film feel like something we've seen before. (Just look at the Star Wars universe or the Marvel Cinematic Universe and how they use different directors for their films, and how each one comes off unique and fresh while still feeling like one "universe.")
That being said, the sequels to Fantastic Beasts will need to find something else to set it apart. While its story is already engaging, its characters delightful, and its creatures fascinating, it doesn't quite have the same awe of the first Potter films. It never quite replicates the feeling of when Harry and his classmates first rowed into Hogwarts or when Harry first played Quidditch. In today's market, there are tons of mythical creatures depicted both in film and TV, and there's an oversaturation in films that rely heavily on special effects (and Beasts is huge on the VFX). It would've been more exciting to take a different approach rather than resting on what they've done before, much like how Alfonso Cuaron reimagined Potter in its third outing.
ADVERTISEMENT - CONTINUE READING BELOW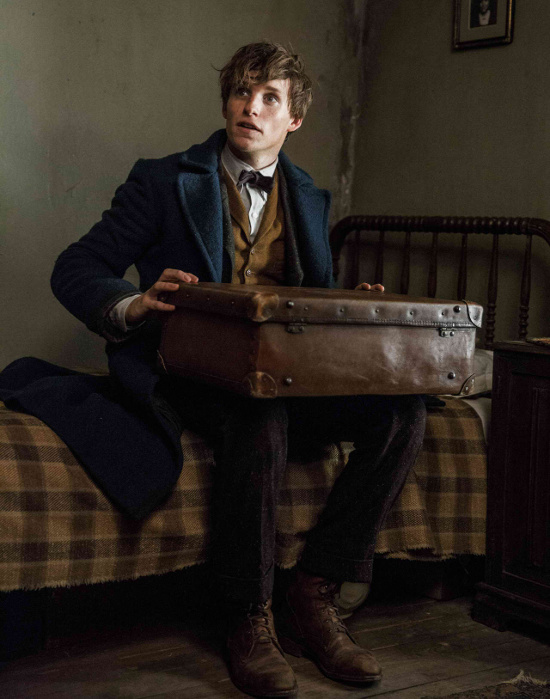 This doesn't mean that Fantastic Beasts isn't worth watching, because it definitely is. It still looks absolutely gorgeous despite using the same dark color palette that clouded the last couple of Potter films. With an unconventional 1920s setting to play with, production designer Stuart Craig and costume designer Colleen Atwood create eye-catching sets and costumes, and the visual effects are as polished as ever. The soaring score, by series newbie James Newton Howard is also beautiful, blending American jazz with the orchestral sounds Potter is known for.
ADVERTISEMENT - CONTINUE READING BELOW
One of Rowling's greater strengths as a writer is her characters. Newt, played with earnest awkwardness by Redmayne (who seems to have cornered this market), is a sympathetic central character. Jacob, who is experiencing this wizarding world for the first time, is played to awestruck perfection by Fogler. Tina (a pitch-perfect Waterston) and her sister Queenie (Alison Sudol) are bewitchingly charming. While this group doesn't click together as quickly as Harry, Ron, and Hermione, there is an enchanting chemistry that will hopefully continue to grow amongst them. Even the "fantastic beasts" are cute and fun, despite not understanding half their names on first watch. The antagonists are more one-note but still intriguing, including Colin Farrell's Graves, out to take down Newt and his beasts, and the abusive Mary Lou Barebone (Samantha Morton) with her adopted son Credence (Ezra Miller) whose goal is to expose witches in America.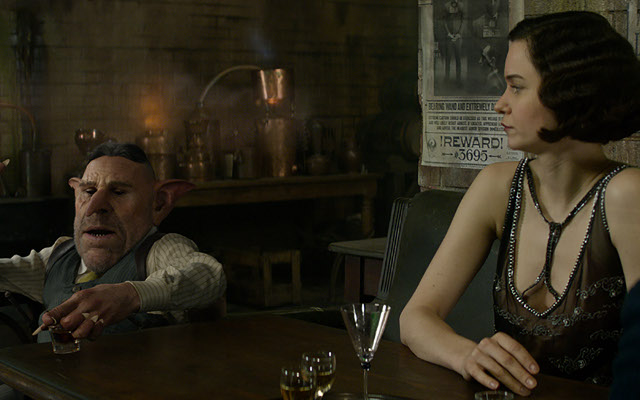 ADVERTISEMENT - CONTINUE READING BELOW
Fantastic Beasts and Where to Find Them is an auspicious start to what is sure to be another successful outing for Rowling and co. It's a film that reflects very much the world we live in today, dealing with issues such as fear of the other and power-hungry individuals, while still maintaining that splendid, magical feeling. The potential is there, and with a wonderful cast and engaging premise, the world of Fantastic Beasts can hopefully find more unique ways to reach the magical heights that its predecessor did.
RATING: 4 out of 5 spots
Fantastic Beasts and Where to Find Them is now showing in theaters. Photos courtesy of © 2016 Warner Bros. Ent. All Rights Reserved. Harry Potter and Fantastic Beasts Publishing Rights © JKR.
Share this story with your friends!
---
Help us make Spot.ph better!
Take the short survey
Load More Stories